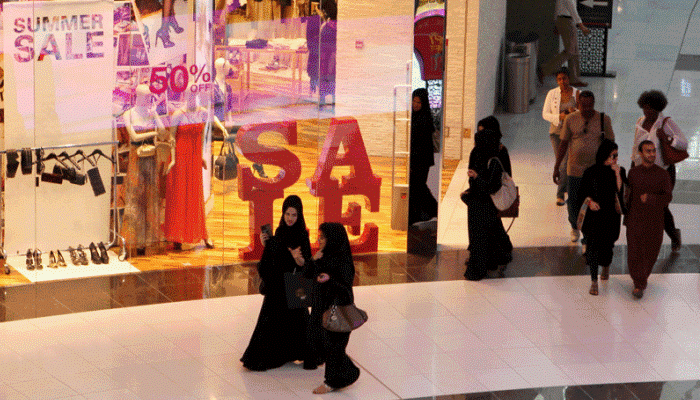 Starting the year positively, global consumer confidence saw an increase of one point from fourth-quarter 2014, with an index score of 97, according to the Global Consumer Confidence report released by Neilsen.
After a slight dip at the end of last year, when all regional confidence scores declined, it was a more upbeat start to the year, as confidence increased slightly or remained stable in every region except Latin America.
Consumer confidence in the Middle East Africa region also ended in a high note with consumer confidence reaching a high point of 115 in the first quarter of 2015.
In the region, while UAE stood highest with 115 and third globally, consumer confidence increased in three of the five countries surveyed online in the MEA region by Neilsen. Confidence increased five points in Saudi Arabia to 107 and one point in Pakistan to 102.
"While confidence across global regions remained relatively stable in the first quarter, there is considerable variation across different markets. In the first quarter of this year, the key emerging markets of Brazil and Russia saw large declines in confidence for the second consecutive quarter, with the drop in oil prices and the political instability in Brazil. China dropped another index point at the start of this year, which comes after a four-point decline in the previous quarter, reflecting the recent slowdown in GDP there," explained Louise Keely, Senior VP, Nielsen.
Among the world's largest economies, consumer confidence increased most in Japan, rising nine points to 82 in the first quarter, which was the country's highest score since 2005 when Nielsen began its consumer confidence index measurement. Germany also reached an optimism milestone: Sentiment increased two points to reach the baseline score of 100.
"In Europe, there are signs of improved consumer confidence in many countries, which reflects signs of growth in these markets," continued Mr Keely.