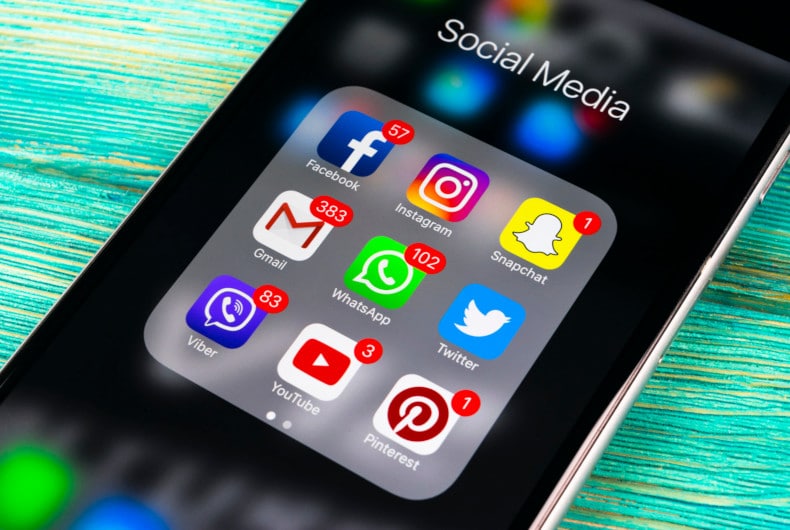 The social presence of a brand is seen as a significant factor in creating awareness and lending credibility to it. However, today the role of social media is changing as brands are treating it as a sales platform. YouGov's new research surveyed UAE respondents on their comfort of shopping on social media and reveals their willingness to embrace the age of social shopping.
The survey shows that a brand having its own social media accounts or being represented online by influencers is perceived positively by people. More than half the respondents (55%) said it will make them trust the brand more.
This social presence is likely to influence brand equity and purchase intent with large numbers saying they trust verified social media accounts for financial transactions (69%). They are more likely to buy from accounts that have an influencer campaign (57%).
Even though social presence is important to most, more than a third (35%) seem to be indifferent to a brand's social persona and that it is unlikely to change their perception while for one in ten (10%) it is likely to make them trust a brand less.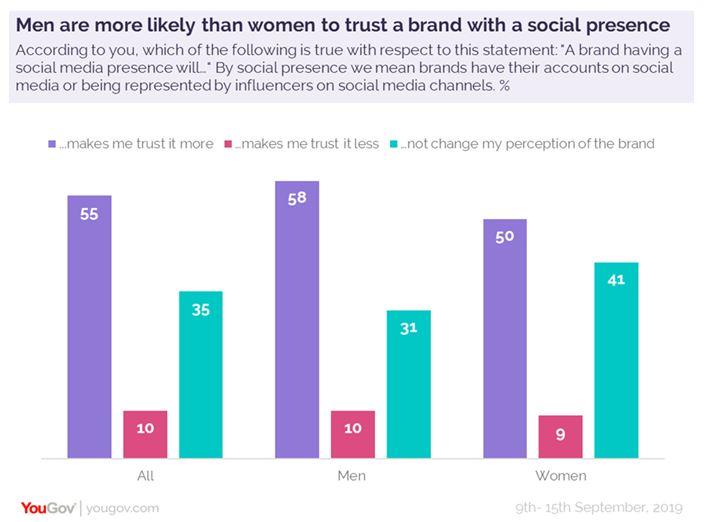 Delving deeper into comfort of shopping on social media, the report states that 55 percent people found it convenient and 61 percent felt it saves time. About 55 percent of the respondents said they follow specific brand accounts on social media for their shopping fix and a similar proportion (56%) reported being comfortable with brands monitoring their online shopping data in order to extend tailor-made offers to them.
At present, more than half of UAE residents (52%) who shop online at least once a year said they have made a purchase directly through a social media platform (such as Facebook, Instagram, etc.) while 7 percent have saved it for later. It is interesting to note that while men claim to be more likely to trust a brand with a social presence, it is actually women who indulge more with social media for shopping as compared to men (57% vs 49%).
When it comes to the most popular shopping platform on social media, Facebook stands as the clear winner, with more than four in five social media shoppers (82%) claiming to have made a purchase through this medium.
Instagram is the second most popular (47%), and it is interesting to note that a higher number of shoppers who are under 30 years of age have made a purchase through Instagram as compared to those above 30 years (59% vs 40%), suggesting the popularity of the platform within this cohort.
Currently, 68 percent of online shoppers in the UAE prefer shopping from retail websites such as Amazon, Noon.com, etc. Around 17 percent prefer buying from brand websites, 9 percent from social media platforms and 7 percent don't have any preference at all.
Even though social media is not the most preferred online shopping platform, around two-thirds of UAE residents (65%) have shown the likelihood of buying on social media in the future. Despite the interest, there are many who have concerns regarding the appropriateness of the platform and believe it is meant for networking and not selling (44%).
Furthermore, 59% think social media is good for only certain product categories and 62% feel it is a good medium for researching information about products but not for actually buying them.
Data collected online by YouGov Omnibus among 1006 respondents in the UAE between September 9-15, 2019 using YouGov's panel of over six million people worldwide. Data is representative of the adult online population in the country.