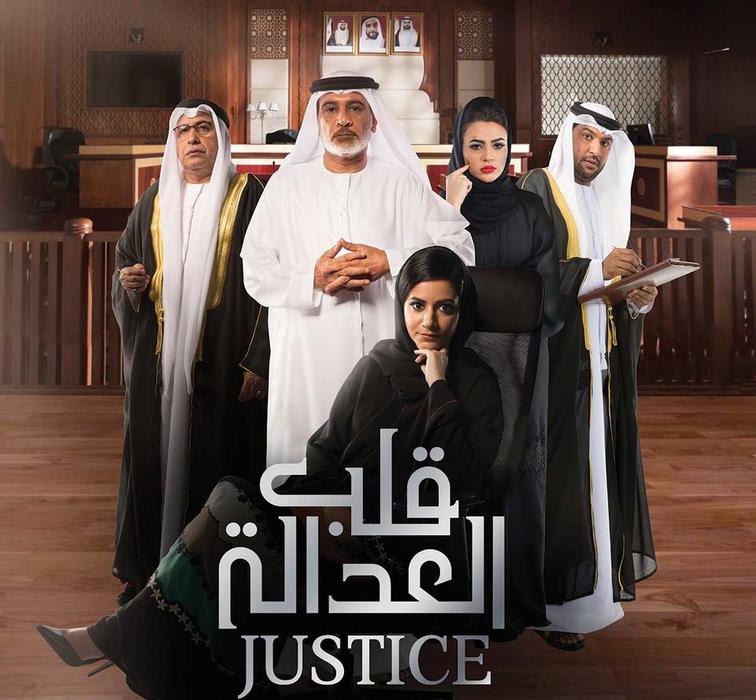 It has been three years since Netflix' globalization drive that had seen it launch in the Middle East & North Africa (MENA) region, and audiences appear to respond positively to the move.
YouGov's daily brand tracker, BrandIndex, indicates that the streaming company's strategy original and localized content strategy in the UAE is delivering. Uplifts in Netflix' Buzz score are likely to be linked to original programming launched early this year, such as 'Star Trek: Discovery', released at the end of January, and 'Velvet Buzzsaw', launched at the beginning of February, among others.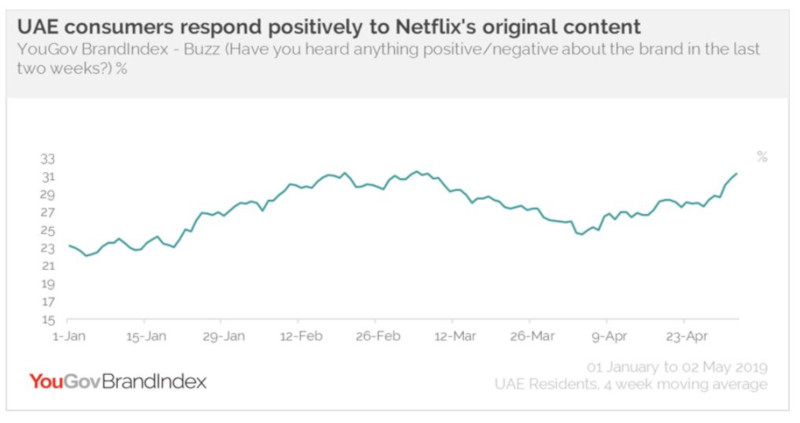 News regarding launches of locally-produced content, for example the worldwide launch of the first Middle Eastern drama series 'Justice', is also likely contributing to uplifts in positive Buzz around the brand. 'Justice' which is based in Abu Dhabi, launched mid-January 2019, in line with the steady increase in Buzz received by Netflix in the UAE.
The uplift in Buzz is even more exaggerated when looking at the differences by demographic groups, with the score among those aged 35-44 years increasing from +19.0 on January 14, 2019 to +37.4, a little over a month later, in mid- February.
Success In Egypt 
The story is equally positive for Netflix Egypt, with BrandIndex data showing an 8.0-point increase on the Impression metric between January 2, 2019 and March 2, 2019. This increase may also be related to the Netflix Original content such as Star Trek: Discovery.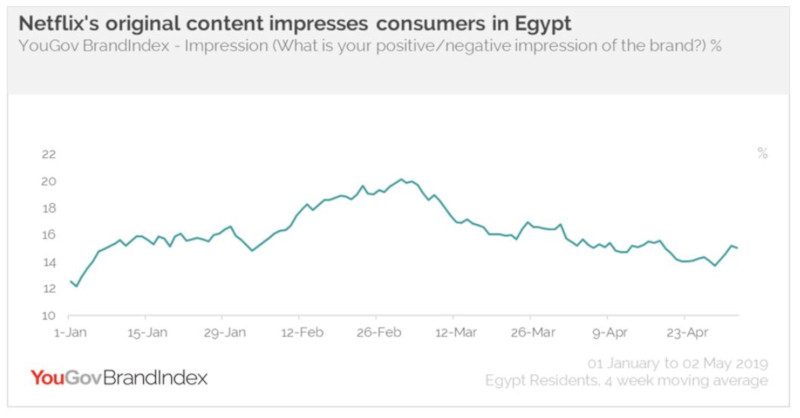 It is apparent that any time Netflix launches high-profile original content, residents in the UAE and Egypt respond positively. The content the region is receiving goes hand-in-hand with Netflix' plan to invest in the Middle East, including producing content to be shared worldwide.