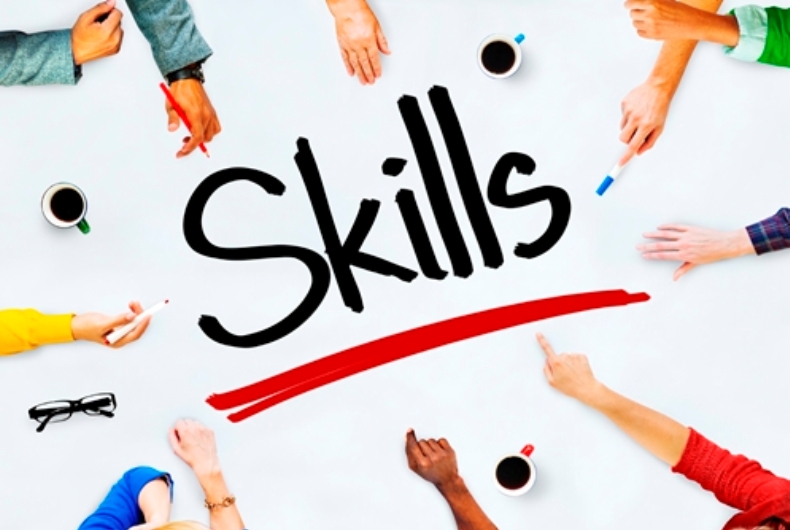 Professionals in the UAE are highlighting skills and experience over personal strengths, according to new data from LinkedIn. The professional network analyzed the most popular words in member profiles worldwide in 2017 and says that the word 'successful' has dropped out of the top 10 for the first time since 2015. In contrast, 'skilled' entered the top 10 for the first time.
LinkedIn's 2017 top 10 UAE Buzzwords are experienced, skilled, specialize, expert, leadership, motivated, excellent, responsible, passionate and successful.
To help understand the change in language, and other findings in the data, LinkedIn partnered with clinical psychologist, Saliha Afridi from The LightHouse Center for Wellbeing, to explain what this means for the modern-day jobseeker.
LinkedIn's data shows a movement away from highlighting particular personal strengths such as 'successful' and 'driven' towards skills and abilities that can be more specifically categorized. Ms Afridi explains that the words from 2017 are an equal mix of performance related 'hard skills', as well as mindset related 'soft skills'. "This region is developing at a rapid pace, and governments and companies are looking for individuals who are not only strategic, experienced, and skilled but also are motivated, responsible and possess leadership qualities. This is not a mix of 'nice to have' qualities but rather 'critical must haves' for businesses to succeed," she says.
'Expert' re-enters the top 10 in 2016 while 'specialized' topped the list in both 2016 and 2017. This region is looking for the top talent who are experts in their fields. They use the term in a broader sense to include individuals who not only have the right degree, but also the years of experience. As an emerging market, companies have to cover a lot of ground in a short amount of time and having experts on board helps.
The buzzwords data also reveals an increased use of 'leadership' in recent years, jumping in at number one in 2015's list and maintaining a presence in the top five ever since. "Because of the pace of change, micro-managing is not an option. Companies are looking for individuals who are self-driven, motivated, possess all the qualities of a good leader," Ms Afridi explained.
"For many, a job is no longer for life; we continually look to move on, evolve ourselves and strive for new and better opportunities. This results in a language of optimization; people 'skill up' and badge this on their profiles. With recruiters using keywords to identify the perfect candidates, we're encouraging members to ensure they're using the right words to land their dream job," said Nada Enan, Senior Manager, Marketing & PR, LinkedIn MENA.
In the changing recruitment backdrop, LinkedIn has the following advice:
Take pride in online appearance: Ensuring a completed LinkedIn profile and uses the right language. For instance, tailoring the profile if the word 'specialist' is used.
Showing character: While the words say a lot, it's also important to strike a professional tone by being assertive and direct in talking about achievements.
Words don't need to do all the talking. Instead of saying 'creative', show recruiters by including presentations, video, design work and projects.
Be active: It's not just about what's on the profile, proactivity is key when it comes to networking.
Voice your opinion: 'Expert' on a given topic should publish a post on the subject.