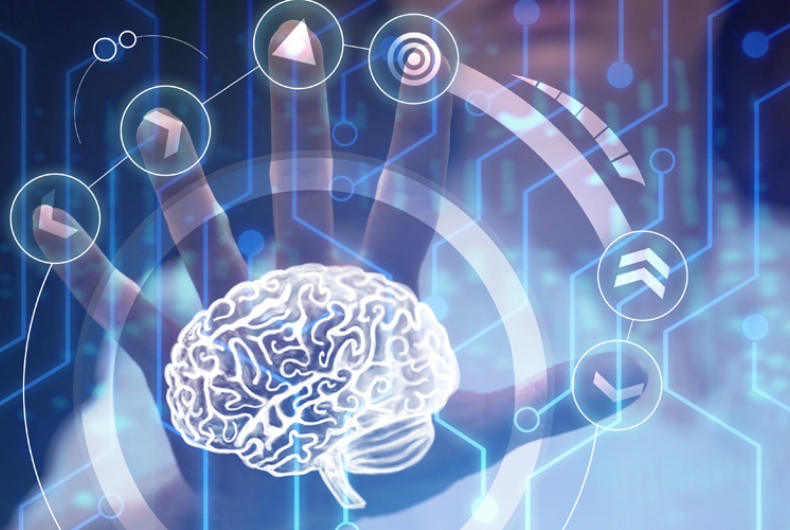 A report by the Dubai Technology Entrepreneurship Campus (Dtec), a wholly owned technology hub by Dubai Silicon Oasis Authority (DSOA), prepared in collaboration with ArabNet and startAD, an innovation and entrepreneurship platform anchored at New York University Abu Dhabi and powered by Tamkeen, revealed that the UAE ranks first in the region in terms of enterprise adoption of artificial intelligence (AI) applications with an annual growth rate of 33.5 percent.
The Artificial Intelligence Adoption in Enterprise 2018 report compares levels of adoption of AI solutions among companies in the region and the world. The document also outlines strategies and mechanisms for implementing AI solutions at the institutional level, in addition to highlighting internal and external incentives that encourage companies to adopt these solutions.
The report quotes PwC's 2017 forecasts that the contribution of AI to the global economy will increase to USD 15.7 trillion by 2030, and that AI will contribute USD 96 billion to (13.6%) to the UAE GDP by 2030.
While the report predicts that AI adoption will account for 45 percent of the world economy's total gains by 2030, the UAE ranks first in the Arab world in terms of expected annual growth of AI contribution to the economy at 33.5 percent, followed by Saudi Arabia at 31.3 percent, the rest of the GCC region at 28.8 percent, and Egypt at 25.5 percent.
AI's Multiple Solutions
"The results of the report reiterate our country's continued success in implementing the UAE Strategy for Artificial Intelligence. His Excellency Omar bin Sultan Al Olama, Minister of Artificial Intelligence, highlighted the strategy's latest developments during the annual meetings of the UAE government in November 2018," commented Shahla Ahmed Abdul Razak, Deputy CEO, DSOA.
The report identifies multiple solutions AI can offer to companies, including operational applications, automation of robotic operations, reengineering of business processes, blockchain, big data analysis for marketing, customer care and data management, as well as using neural programming in talent search.
"AI today plays a significant role in enhancing the productive capacity of countries and boosting the global GDP. To maximize its benefits, countries need to adopt AI policies across diverse sectors," added Ramesh Jagannathan, Managing Director of startAD.
"AI is disrupting and redefining every industry — from the pricing of risk and interest rates in the finance industry, to predictive diagnosis in healthcare. Overall, AI can support process automation, personalization, and improving customer experience – and organizations that implement it effectively will be able to gain a competitive edge over their peers and deliver impact to their bottom line," commented Omar Christidis, Arabnet CEO and Founder.
Pros & Cons
The report lists three priority areas for enterprise adoption of AI solutions — AI for operation enhancement, AI for customer service enhancement and AI for growth strategy support.
The report also outlines the concerns of entities regarding AI, primarily the risk of security breach, data leaks, privacy threats, job replacement, lack of knowledge required by suppliers, and the absence of regulatory frameworks in many countries. The report calls on companies specializing in AI to dispel these fears.
The document defines three types of AI. The first, specialized AI, comprises solutions such as virtual assistants – Siri and Alexa, digital customer service, purchase options outlook, self-driving vehicles, and automatic fraud monitoring. The second, advanced AI, enables machines to make decisions without training, learning, or pre-programming, and has not been achieved yet. Third, Super AI, is expected to surpass the intelligence of the human brain. At present, it also exists only in the minds of scientists and researchers.
The methodology of the report involved qualitative research, analysis of the experience of entities active in the field of AI based on internal and external factors, and in-depth personal interviews with executives in key departments related to AI in those entities.