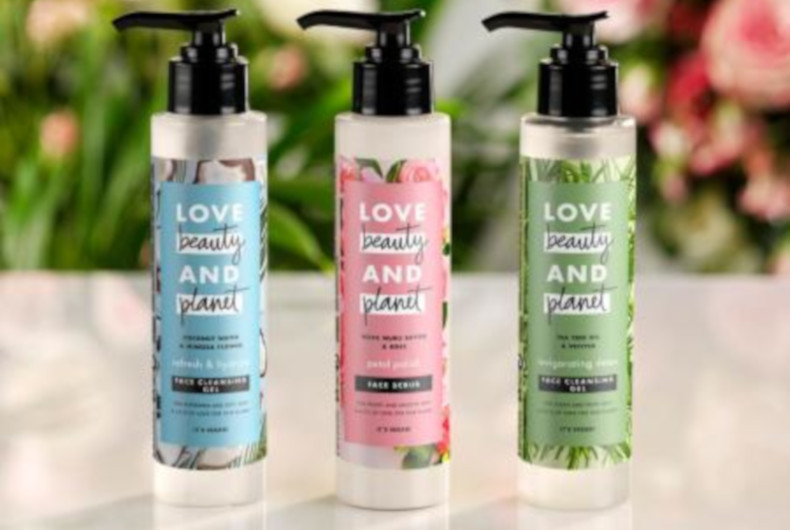 Unilever has launched a body-care product, 'Love, Beauty and Planet' to drive and support the sustainable beauty movement across the Middle East. Making its debut in the region, the new product range aims to reduce its annual carbon footprint by 20 percent by the year 2020 while continuing to minimize waste in the region with its environmental-friendly formulae and ingredients.
The growing public preference for clean, green and sustainable products continues to accelerate as consumers are increasingly more interested in the process of products being manufactured. According to research by TechSci, the Middle East & Africa (MEA) region for natural and organic cosmetics could grow annually by 12-15 percent over the next five years, placing the retail value at USD 4 billion by 2020.
"In line with the UAE's Sustainable Development Goals our objective is to decouple our growth from our environmental footprint while increasing our positive social impact. We are doing so through a complete transformation of our business including the launch, acquisition and development of brands taking stands on the big issues of our time," said Cem Tarık Yüksel, Managing Director of Unilever Gulf.
"Love, Beauty and Planet has been designed to meet the rising demand from UAE consumers who are looking for more environmentally responsible products. With this launch we are aiming to inspire a movement encouraging everyday change makers in the country to work towards a more green, sustainable and safer planet by reducing carbon footprint and minimizing plastic waste" he added.