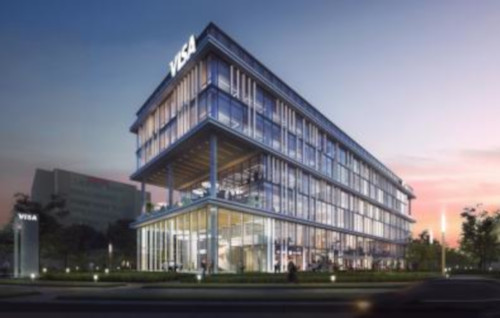 Visa is gearing up for establishing its new headquarters for the Central and Eastern Europe, Middle East and Africa (CEMEA) region in Dubai. The digital payment company has appointed property developer Sweid & Sweid to build the new HQ, which is marked for completion by June 2021.
The move will increase Visa's capacity to over 500 employees and continue to expand its capabilities across the 96 countries currently under CEMEA's Dubai-based command.
"This is not only an investment in Dubai but in the CEMEA region, which is a rapidly-growing market for Visa. Tech-savvy and innovative, Dubai embodies the spirit of Visa and the future of our CEMEA region as a whole, making it the ideal center of operations for us to continue to introduce innovative digital payment technology and solutions to help individuals, businesses and economies thrive," said Andrew Torre, Visa's Regional President, CEMEA.
The new Visa HQ, located at the heart of Dubai's business communities Dubai Internet City and Dubai Media City, members of Tecom Group, is set to cover approximately 100,000 square feet and will feature a state-of-the-art Innovation Hub, collaborative office spaces, outdoor terraces and integrated lobby areas that will transform the way people work and interact with the fintech company.
"Since our inception in 2006 we have delivered the highest quality projects for our multinational tenants, and look forward to contributing to the development of Dubai's economy by facilitating the growth of leading technology companies such as Visa and creating jobs for the next generation," explained Maher Sweid, Managing Partner of Sweid & Sweid.
"We continuously strive to enable thriving sectors and industries that contribute to the growth and diversification of Dubai's economy. In line with this priority, Visa CEMEA's new headquarters is a welcome addition to our dynamic communities that promote innovation and are currently home to more than 5,600 business partners from around the globe," added Abdulla Belhoul, Chief Commercial Officer at Tecom Group.