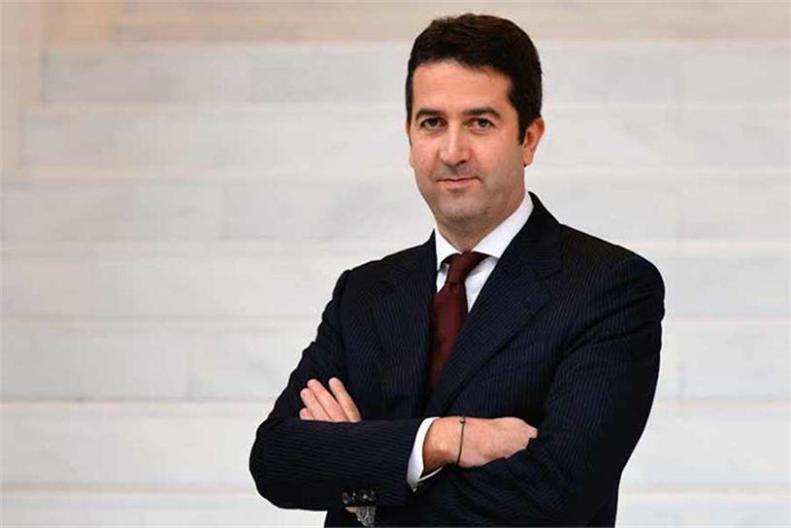 It has been two years since Zenith named Vittorio Bonori as its Global Brand President. Under his leadership, a year ago, the Publicis Media agency donned a new global brand vision and identity. The Arabian Marketer caught up with Mr Bonori to take stock of how the new approach has impacted the agency in terms of connecting with marketers and bringing in any incremental revenue or benefits to its clients roster, and what he sees as the way forward for the media agency business.
1. How has this rebranding aided the network in the last year?
Clients are going through dramatic change driven by new consumer behaviors; new and agile challenger brands entering the market, and technological transformation. They need a partner who has a full perspective of the new consumer journey, can advise drive on technological change, and in effect, respond to business challenges with transformational changes.
We have responded to these needs with a new proposition and a new way of working. Zenith is the ROI agency. We were the first agency to really focus on the response to clients' marketing challenges and deliver truly measurable media and communications solutions. We have built on this with a very clear proposition — we blend data, technology and brilliant specialists to scout out new opportunities, solve complex challenges and grow client business. We deliver on this with a new way of working, which we call ROI+ and has three clear areas of client focus — upstream strategy, orchestrating the consumer journey and downstream automation.
These three areas of focus within ROI+ mean we are able to work in a more consultative way with clients. We are now helping several global clients to transform their marketing models and embrace new technologies and approaches, including smart use of data, machine learning and new commerce platforms.
2. In MENA, where Zenith ad forecasts have predicted negative ad forecasts for consecutive years, is ROI+ delivering growth?
MENA ad spend has been shrinking since oil prices fell in 2015. 2017 was the toughest year yet, with regional ad spend down 19 percent. However, this will be the worst year for the region, and we expect the decline to moderate progressively over the next few years.
ROI+ is definitely giving Zenith the edge in the region, enabling us to help clients transform and to play a key role in driving brand growth. And we have clear examples of this is in the region, with clients such as THE One, BMW Group, Bel Group and new business such as Nestle Middle East.
3. Digital transformation goes beyond marketing. What role do agencies play in helping marketers in the path of digital transformation?
Right now many of Zenith's global clients are addressing the issue of digital transformation. In some cases, this goes beyond marketing to how technology can transform the client's business strategy. Zenith is becoming increasingly involved in these areas, as a trusted, consultative business partner.
One global client appointed us as their digital transformation consultancy and we worked on a business assessment and recommendation for their transformation. When SCA (now Essity) appointed us as their global media network, one of the key elements of the brief was to assess the opportunities for using digital channels and applying new technologies, and how they should restructure their marketing to achieve this.
We are also working closely with several clients to see how we can apply machine learning techniques to automate elements of their marketing. And we have a specialist function that identifies startups and new technology partners to create bespoke solutions to solve specific marketing challenges for clients.
4. What is the kind of investment you are doing in machine learning and automation in this data-driven age?
Data is useful if you know how to use it properly, and as the ROI agency, we have made significant investment in technologies to help us understand and use data more effectively.
We are now pioneering new machine learning techniques to drive automation of digital planning and accelerating continuous improvement. Zenith has developed ground-breaking automation of digital planning that delivers significant improvement in effectiveness for marketers.
Marketers are currently faced with a confusing array of multi-touchpoint customer journeys, so Zenith has looked at how machine learning could be used to efficiently process large amounts of data and to automate the most complex and time-consuming aspects of digital planning. We developed this in partnership with one of global clients – Aviva – and now we are rolling this out on a client-by-client basis.
5. How did you go about achieving this form of automation?
For Aviva, we collected advertising cookie data from the technology stack of a leading demand-side platform (DSP) and matched it with corresponding first party sales data. Applying Zenith's machine learning algorithm, the taskforce was able to precisely attribute sales conversions to specific digital interactions. Then, in an industry first, Zenith was able to automatically optimize Aviva's digital planning by pushing the algorithm output back into the DSP's stack. This dramatic move closed the automation loop – data collection, attribution and a full set of planning changes across multiple digital touchpoints all done automatically.
This application of machine learning saw Aviva benefit from a 6 percent cost-per-quote (CPQ) improvement on car search through implementation of the automation program. For display, Aviva saw a 10 percent improvement in CPQ through automation.
For another client, we used AI to help revitalize a consumer-facing online product comparison application. Zenith's algorithm assesses the consumer answers to a series of simple choice based questions that lead to a fragrance recommendation. The algorithm is able to work out how successful each recommendation is at converting sales and adjusts future recommendations accordingly. This means that with each consumer that uses the app, the technology becomes ever more successful at driving sales.
6. How was this application of a fully automated machine learning algorithm to run a digital campaign perceived by clients in MENA?
So far, we have only been working centrally with global clients, but we are working on plans to roll this out around the world.
7. As Zenith works to reposition itself as more than transactional services for brands, is the aim to elevate its position in the marketplace beyond media and advertising?
For many years now, Zenith has been broadening its range approach and range of services, so we move more upstream within the sphere of marketing. We are increasingly moving away from purely a transaction business to a more consultative approach and framework. This is about working as a business partner for our clients, assessing the business challenges and coming up with the right marketing and technology solutions. We are increasingly working as an orchestrator of marketing services, devising upstream strategies and then masterminding the activation across a broad range of platforms and engagement points along the consumer journey. For some of these activations we will bring in partners to help deliver the brand experience.
8. Where do you see the next level of growth come for the agency in the year ahead?
In terms of media, virtually all growth will come from internet advertising (USD 23.5bn), with television (USD 3.0bn) and outdoor (USD 1.1bn) supplying most of the rest. Newspapers and magazine will shrink by USD 4.9bn in total, more than cancelling out the television and outdoor contribution. Regionally, the fastest growth will come from Central & Eastern Europe (8%) and Asia Pacific (5%). We expect ad spend to shrink 6.2 percent in MENA, which will be a smaller decline than in 2015, 2016 or 2017.
9. So, is the answer still 'internet advertising', for agencies to prioritize in order to respond to marketer's needs towards digital transformation?
The rise in internet advertising tells only part of the story of digital transformation. Investment in advertising tech grew much faster – we recently looked at 14 leading ad tech firms and found their revenues were growing five times faster than the internet ad market. Companies have also been increasing their investment in innovation three times faster than they have been increasing their ad spend. As brands are shifting budgets into content, data, technology and innovation, so agencies need to prioritize their capabilities in these areas.
10. What are some of the changes that you hope to take place in the agency business itself in the global and in MENA?
In order to drive growth, we will continue our successful transformation process. We need to maintain our traditional agency activity while at the same time, moving more upstream and embracing consultative models.
We will continue to invest in technology, such as machine learning to make us more effective and efficient. We will continue to invest in a broader range of capabilities, such as performance, content and ecommerce. It is through our capabilities that we are able to drive our creativity, create better brand experiences and ultimately drive ROI for clients in all regions including MENA. And we will continue to work more collaboratively, bringing in a broader range of exciting partners to help drive the work we do for clients.