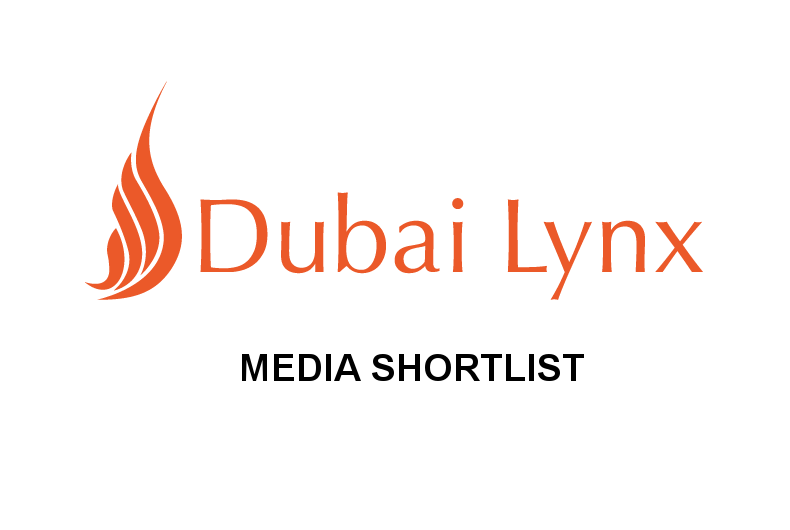 A total of 53 pieces of work have made the cut to be in the Dubai Media Lynx shortlist. The BBDO family leads the tally with BBDO Pakistan cornering four shortlists and Impact BBDO getting another four.
FP7/MENA has seven entries shortlisted in the category.
OMD Dubai has a total of six entries in the shortlist.
TBWA\Raad too has four shortlists and TBWA\Istanbul has one.
Leo Burnett and Memac Ogilvy have four entries each in the category.
The complete details of the shortlisted entries in the Media Lynx category is:
| TITLE | BRAND | ENTRANT COMPANY | COUNTRY | MEDIA |
| --- | --- | --- | --- | --- |
| Truck Art Childfinder | Berger Paints | BBDO Pakistan Lahore | Pakistan | BBDO Pakistan Lahore |
| Truck Art Childfinder | Berger Paints | BBDO Pakistan Lahore | Pakistan | BBDO Pakistan Lahore |
| Stop Dowrymongering | UN Women | BBDO Pakistan Lahore | Pakistan | BBDO Pakistan Lahore |
| Truck Art Childfinder | Berger Paints | BBDO Pakistan Lahore | Pakistan | BBDO Pakistan Lahore |
| Wash Vs Wipe | Rehlat | Beattie + Dane Kuwait City | Kuwait | Slingshot Kuwait / Wavemaker Kuwait |
| Road Rage Radio | Chevrolet | Commonwealth//McCann Dubai | UAE | Carat Dubai |
| Road Rage Radio | Chevrolet | Commonwealth//McCann Dubai | UAE | Carat Dubai |
| Window Watchers | Alfa Telecom | DDB Dubai | UAE | |
| The Official Sponsor Of Losers | McDonald's | FP7/Bey Beirut | Lebanon | UM Mena Beirut |
| The Altantis Fan Suite: The World's First Social Media Suite | Atlantis, The Palm Dubai | FP7/Dxb Dubai | UAE | FP7/Dxb Dubai / Magna Global Dubai |
| Al Umobuwah: Putting "Mum" Into "Parenthood" | Babyshop | FP7/Dxb Dubai | UAE | FP7/Dxb Dubai |
| Every Step Counts | Emirates NBD | FP7/Dxb Dubai | UAE | FP7/Dxb Dubai |
| Al Umobuwah: Putting "Mum" Into "Parenthood" | Babyshop | FP7/Dxb Dubai | UAE | FP7/Dxb Dubai |
| Al Umobuwah: Putting "Mum" Into "Parenthood" | Babyshop | FP7/Dxb Dubai | UAE | FP7/Dxb Dubai |
| The Right To Play | OMO | FP7/Dxb Dubai | UAE | FP7/Dxb Dubai / Google Dubai / Magna Global Dubai/ PHD Dubai |
| Elevator Tweets | Twitter | Geometry Global Dubai | UAE | Geometry Global Dubai |
| We Are Oreo People | Mondelez | Horizon FCB Dubai | UAE | Spark Foundry Dubai |
| Lucky Face | La Libanaise Des Jeux | Impact BBDO Dubai | UAE | |
| The Blank Edition | Al Nahar | Impact BBDO Dubai | UAE | OMD Beirut |
| The Blank Edition | Al Nahar | Impact BBDO Dubai | UAE | OMD Beirut |
| The Toxic Flag | The Waste Management Coalition | Impact BBDO Dubai | UAE | OMD Beirut |
| Absolut Civil Love | Absolut Vodka | Interesting Times Beirut | Lebanon | |
| The Big Shutdown | Saudi Telecom Company | J. Walter Thompson Riyadh | Saudi Arabia | UM Mena Riyadh |
| #Shameonwho | Abaad | Leo Burnett Beirut | Lebanon | Leo Burnett Beirut |
| Pet A Plant | Exotica | Leo Burnett Beirut | Lebanon | Leo Burnett Beirut / Starcom Beirut |
| Pee Palette | Al Ain | Leo Burnett Dubai | UAE | Leo Burnett Dubai |
| Give In To Giving | ENBD | Leo Burnett Dubai | UAE | Spark Foundry Dubai |
| The KFC Scroll Thru | KFC UAE | Memac Ogilvy Dubai | UAE | |
| The KFC Scroll Thru | KFC UAE | Memac Ogilvy Dubai | UAE | |
| The KFC Scroll Thru | KFC UAE | Memac Ogilvy Dubai | UAE | |
| The Sun Flame Grilled Whopper | Burger King | Memac Ogilvy Kuwait Kuwait City | Kuwait | Senyar Innovative Media Hawally |
| #Breaktheirfast | UNICEF | Mindshare Dubai | UAE | Mindshare Dubai |
| Pure Trash - The Disgraceful Art Show | Food Not Trash | Multiply Marketing Consultancy Abu Dhabi | UAE | Multiply Marketing Consultancy Abu Dhabi |
| Pepsi: Vintage | Pepsi | OMD Dubai | UAE | OMD Dubai |
| Infiniti: Dco | Infiniti | OMD Dubai | UAE | OMD Dubai |
| Uber: Commute Made Easy | Uber | OMD Dubai | UAE | OMD Dubai |
| Centrepoint: Ropo | Landmark | OMD Dubai | UAE | OMD Dubai |
| Uber: Commute Made Easy | Uber | OMD Dubai | UAE | OMD Dubai |
| Uber: Commute Made Easy | Uber | OMD Dubai | UAE | OMD Dubai |
| Puck Save The Cows | Arla Foods | PHD Dubai | UAE | PHD Dubai |
| Second-Hand Dogs | K9 Friends | Saatchi & Saatchi Dubai | UAE | |
| Funny Things Off The Top Of My Head | Head & Shoulders | Saatchi & Saatchi Dubai | UAE | Starcom Dubai |
| Second-Hand Dogs | K9 Friends | Saatchi & Saatchi Dubai | UAE | |
| Hailstorm In Istanbul | Ikea | TBWA\Istanbul | Turkey | |
| The Sound Of Shisha | Aubmc | TBWA\Raad Beirut | Lebanon | |
| Highway Gallery | Louvre Abu Dhabi | TBWA\Raad Dubai | UAE | Abu Dhabi Media Company Abu Dhabi |
| Highway Gallery | Louvre Abu Dhabi | TBWA\Raad Dubai | UAE | Abu Dhabi Media Company Abu Dhabi |
| Highway Gallery | Louvre Abu Dhabi | TBWA\Raad Dubai | UAE | Abu Dhabi Media Company Abu Dhabi |
| Stub Sugar | Aster Clinics | The Classic Partnership Advertising Dubai | UAE | The Classic Partnership Advertising Dubai |
| Life After Fashion | Splash | The Classic Partnership Advertising Dubai | UAE | Team Square Advertising Ajman / The Classic Partnership Advertising Dubai |
| Rx Prescription Stickers | Dubai Health Authority | The Classic Partnership Advertising Dubai | UAE | |
| The Geniuses (Al Abakera) - Edutainment | NBE - National Bank Of Egypt | TNA Cairo | Egypt | TNA Cairo |
| Miraa | Unilever | Unilever Dubai | UAE | |