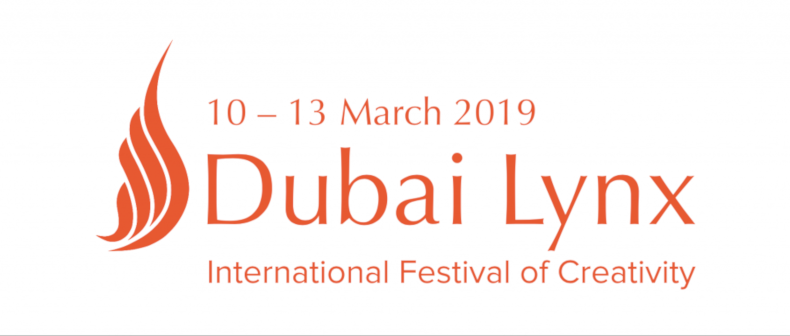 Dubai Lynx International Festival of Creativity has revealed the first set of shortlists for 2019.
In the Digital and Mobile Lynx shortlists, Impact BBDO takes the lead with 12 entries in the shortlist. Punch BBDO has one shortlist as well in the category.
TBWA\Raad has cornered eight spots and TBWA\Istanbul has one.
Both IPG's FP7/ and Publicis' Leo Burnett have seven shortlists each.
The complete details of the shortlisted entries in the two categories are:
| CATEGORY | TITLE | BRAND | ENTRANT COMPANY | COUNTRY |
| --- | --- | --- | --- | --- |
| Digital | Support Her Journey | Shell | Al Jomaih & Shell Lubricating Oil Co. Ltd Riyadh | Saudi Arabia |
| Digital | Truck Art Childfinder | Berger Paints | BBDO Pakistan Lahore | Pakistan |
| Digital | Little Pony | Chevrolet | Commonwealth//Mccann Dubai | UAE |
| Digital | Cargo Passenger Class | Flyadeal | Flyadeal Jeddah | Saudi Arabia |
| Digital | The Official Sponsor Of Losers | McDonald's | FP7/Bey Beirut | Lebanon |
| Digital | Hekaya Family | Etisalat Misr | FP7/Cai Cairo | Egypt |
| Digital | Demagh Tanya | Etisalat Misr | FP7/Cai Cairo | Egypt |
| Digital | Demagh Tanya | Etisalat Misr | FP7/Cai Cairo | Egypt |
| Digital | Al Umobuwah: Putting "Mum" Into "Parenthood" | Babyshop | FP7/Dxb Dubai | UAE |
| Digital | Al Umobuwah: Putting "Mum" Into "Parenthood" | Babyshop | FP7/Dxb Dubai | UAE |
| Digital | Al Umobuwah: Putting "Mum" Into "Parenthood" | Babyshop | FP7/Dxb Dubai | UAE |
| Digital | Elevator Tweets | Twitter | Geometry Global Dubai | UAE |
| Mobile | Qibla Finder | Google | Google Dubai | UAE |
| Mobile | Qibla Finder | Google | Google Dubai | UAE |
| Mobile | Qibla Finder | Google | Google Dubai | UAE |
| Digital | Twix Face Off | Mars | Impact BBDO Dubai | UAE |
| Digital | Lucky Face | La Libanaise Des Jeux | Impact BBDO Dubai | UAE |
| Digital | Twix Face Off | Mars | Impact BBDO Dubai | UAE |
| Digital | Twix Face Off | Mars | Impact BBDO Dubai | UAE |
| Digital | Twix Face Off | Mars | Impact BBDO Dubai | UAE |
| Digital | The Blank Edition | Al Nahar | Impact BBDO Dubai | UAE |
| Digital | Twix Face Off | Mars | Impact BBDO Dubai | UAE |
| Digital | Twix Face Off | Mars | Impact BBDO Dubai | UAE |
| Mobile | Lucky Face | La Libanaise Des Jeux | Impact BBDO Dubai | UAE |
| Mobile | Twix Face Off | Mars | Impact BBDO Dubai | UAE |
| Mobile | Lucky Face | La Libanaise Des Jeux | Impact BBDO Dubai | UAE |
| Mobile | Twix Face Off | Mars | Impact BBDO Dubai | UAE |
| Digital | Cadillac Design | Cadillac | Interesting Times Beirut | Lebanon |
| Digital | Absolut Civil Love | Absolut Vodka | Interesting Times Beirut | Lebanon |
| Digital | Young Bride | RDFL | J. Walter Thompson Beirut | Lebanon |
| Digital | Young Bride | RDFL | J. Walter Thompson Beirut | Lebanon |
| Digital | Netflix-La Casa De Papel | Netflix | Kijamii Cairo | Egypt |
| Digital | #Shameonwho | Abaad | Leo Burnett Beirut | Lebanon |
| Digital | The Cafe Around The Corner - Episode 2 | Bank Audi | Leo Burnett Beirut | Lebanon |
| Digital | Give In To Giving | ENBD | Leo Burnett Dubai | UAE |
| Digital | Give In To Giving | ENBD | Leo Burnett Dubai | UAE |
| Digital | Give In To Giving | ENBD | Leo Burnett Dubai | UAE |
| Digital | Mccafé "Simple" | Mcdonald's | Leo Burnett Dubai | UAE |
| Digital | Give In To Giving | ENBD | Leo Burnett Dubai | UAE |
| Digital | The Kfc Scroll Thru | KFC UAE | Memac Ogilvy Dubai | UAE |
| Digital | 100 Simple Joys Of Driving | Volkswagen Middle East | Memac Ogilvy Dubai | UAE |
| Mobile | The Kfc Scroll Thru | KFC UAE | Memac Ogilvy Dubai | UAE |
| Digital | The Best Meter In The World | Pizza Hut | Mullenlowe Mena Dubai | UAE |
| Digital | Garanti Pension - Pisa | Garanti Pension | Punch BBDO Istanbul | Turkey |
| Digital | Future Reina | Children's Cancer Center Of Lebanon | République Beirut | Lebanon |
| Digital | Future Reina | Children's Cancer Center Of Lebanon | République Beirut | Lebanon |
| Digital | Bmw Contemporary "Her Legacy" | BMW Middle East | Serviceplan Dubai | UAE |
| Digital | #Thebreath | Organizing Committee Morocco 2026 | Share Conseil Casablanca | Morocco |
| Digital | We Are Oreo People | Mondelez International | Spark Foundry Dubai | UAE |
| Digital | Abudhabigp Challenge | Yas Marina Circuit/Admm | Spark Foundry Dubai | UAE |
| Digital | Hailstorm In Istanbul | Ikea | TBWA\Istanbul | Turkey |
| Digital | Q 5-0 | Infiniti | TBWA\Raad Dubai | UAE |
| Digital | Slow Face | Connect | TBWA\Raad Dubai | UAE |
| Digital | Drive Back | Infiniti | TBWA\Raad Dubai | UAE |
| Digital | The Abou Khalaf's | Connect | TBWA\Raad Dubai | UAE |
| Digital | Q 5-0 | Infiniti | TBWA\Raad Dubai | UAE |
| Digital | Highway Gallery | Louvre Abu Dhabi | TBWA\Raad Dubai | UAE |
| Digital | Slow Face | Connect | TBWA\Raad Dubai | UAE |
| Digital | Highway Gallery | Louvre Abu Dhabi | TBWA\Raad Dubai | UAE |