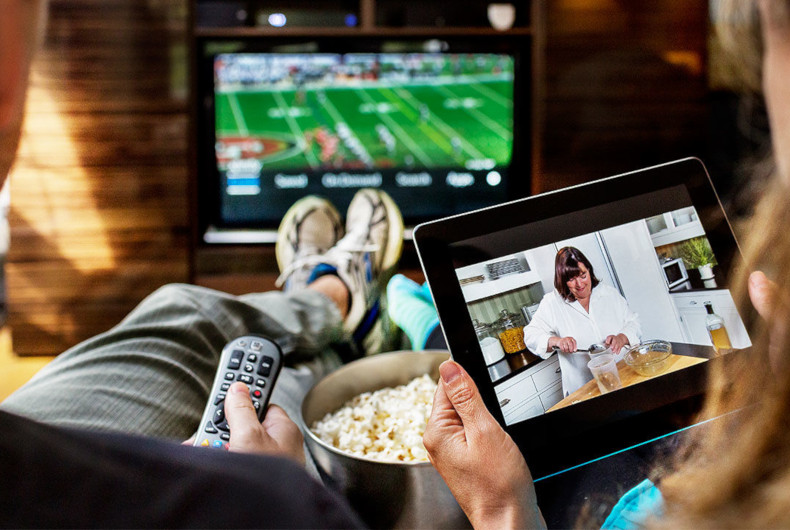 With technology rapidly evolving, attention spans declining and an increase in digital touchpoints, video has, inevitably, become today's main medium for content consumption. Extensive research conducted by multiple digital platforms has revealed that video, in all aspects, is the best tool for marketers to influence key metrics across the funnel.
Digital platform users are primed for video content; last year alone saw the number of global Twitter video views doubled. Why then, with such strong data points and audiences' increasing demand for video, does cracking the video code present such a challenge for numerous brands in the MENA region?
The purpose of producing video content is merely to convey a message, from a source to an audience, in a specific context. However, depending on who you ask, video has different representations based on the variety of purposes and environments it serves. It can be in short or long form, a live broadcast or pre-recorded, with or without sound, it can include inspiring or shocking content, and can be watched entirely or for a few seconds only. It can be consumed in multiple locations (at home, in a car, while queuing), in different settings (alone, with others), on different devices (on a small or big screen), and at different times of the day.
For advertisers, overlooking these parameters can easily lead to failure. On the other hand, incorporating each one of these factors into a video strategy may raise more problems than solutions. Hence the challenge.
Here are a few thoughts on what brands can try to do in order to build a connection with consumers while driving business results.
Understand the context in which you want to engage with your consumers.
People spend time on each digital platform with a specific purpose in mind. They can see what friends are up to or share pictures of themselves with their network of friends and family. The public nature of Twitter serves a different purpose however, it's where people learn and share what's happening in the world in real-time, regardless of personal connections. This is especially true for video, as most of the videos watched on Twitter are unique to the platform, with people not having been exposed to them anywhere else (Source: Twitter users & video content, MENA, Toluna, 2018).
Leveraging this discovery (versus consumption) mindset is key when tailoring brand campaigns to specific audiences. According to neuromarketing research conducted in Saudi Arabia by UK-based Neuro Insight, we learnt that ads on Twitter were positively encoded into audiences' long-term memory, and they are being consumed the same way as non-advertised content. So, what does having a receptive audience mean for marketers? It means better ad recall.
Understanding the audience mindset on each platform should be the starting point of any video strategy.
Content isn't your starting point. Instead, define the role that online video will play in your overall marketing plan.
"I have a great one-minute video, and I want to promote it on this platform." If you've heard or considered this approach, I would encourage you to read on. Unless the content quality is exceptional (we're talking a Cannes Lions award), I would advise against running a one-minute video on any digital platform.
The same story can still be told through shorter edits, with a teaser, a sequenced approach, and can be combined with engagement options. We found that video ads that are cut-down and optimized for Twitter drive an increase of 33 percent emotional engagement compared to traditional TVC's of 30 seconds or less (Source: Optimized ads vs. TVCs with GroupM, EyeSee Research, US, 2019). Thinking approach here versus content will enable marketers to create better impact, to gather more audience signals, and to make the most of all the investment already made on video production.
Ideally, planning ahead of shooting will help brands create customized content for the platforms in which they plan to be present in. Adjusting the content to the strategy is what's required at this stage, and not the other way around.
Be specific on what you want to measure. Views? Reach? Sales? Impact? And then measure it.
If you understand your consumers' mindset and are clear on what online video will bring to your campaign, then it's the time for measurement. Being unclear about which metric matters means that in most cases, there is a lack of clarity around which actions trigger which results.
For instance, brands from the Consumer Packaged Goods (CPG) industry have evident results from previous campaigns that can clearly attribute success to the pronounced correlation between maintained reach, frequency and sales. If the content is well designed, then measuring 'reach' and 'frequency' (and reporting on it) should be the way to go.
Why then, with new research providing insights into tools of success do brands rely on outdated measurement methods? For example, we now know that on Twitter, 70 percent of the total impact for key brand metrics is made within the first three seconds of viewing (Source: Twitter internal – meta analysis of Nielsen Brand Effect data), so why are there still a large number of brands considering completion rate to be a primary KPI?
Is it purely a reliance on outdated measurement methods, designed at a time when users had less options and more time? Or is it due to a need to justify the high investment (which is usually the case) that has been made on the content itself? Inability to prioritize metrics leads to poor activity planning, phasing and execution.
Video is here to stay. But few brands are able to say with certainty what they expect to achieve from video as part of their strategy. Taking the time to understand consumer behavior and mindsets, challenging existing forms of content, knowing what the end result for the brand is, and engaging with the right stakeholders in the market at the right time – although not a silver bullet – can radically transform the role played by video in key brand marketing strategies, and boost ROI.