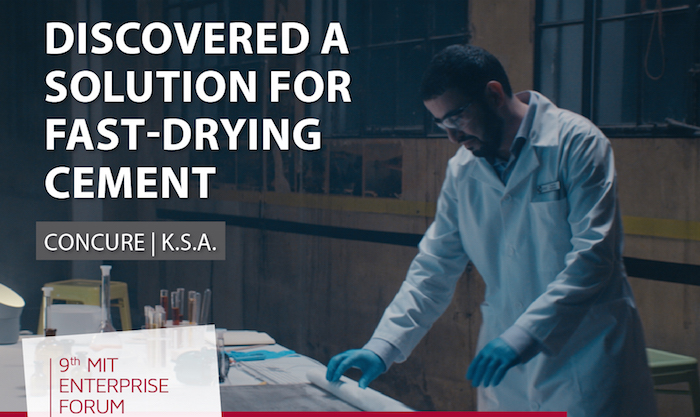 Community Jameel International, the corporate social responsibility arm of Abdul Latif Jameel Group in partnership with Zain Group, a mobile telecom company ]across the Middle East and Africa launched a TVC  inviting applicants to come forward and register their interest and ideas in taking part in the ninth edition of the MIT Enterprise Forum (MITEF) Arab Startup Competition before the January 4, 2016 deadline.
The competition, which is organized by the MITEF for the Pan Arab Region, is based on supporting and boosting innovation worldwide and engaging aspiring entrepreneurs in mentorship and networking.
The television commercial, produced in both Arabic and English versions, will be telecast across regional satellite TV channels and will be available across all of Zain Group, Jameel Community and MITEF Pan Arab Region respective online platforms.
The video highlights a number of the innovative ideas that have been successful in previous years of the competition, which then went on to be commercialized, aiming to encourage others to take the initiative and set new standards of creativity across all industries.
These ideas include the discovery of a solution for fast drying cement in Saudi Arabia; the establishment of an exclusive online Middle East photo library in Jordan; the creation of a cloud system for faster rendering in Bahrain; a device that replicates movement in 3D in Iraq; set up of the first medical directory in Sudan; invention of a device for remote cardiac supervision in Lebanon; the first online educational portal in Kuwait; and the launch of a service for the packaging and sale of pre-ordered food in Morocco.
The commercial ends with the words, 'Be the next Arab success story', which is a rallying call for young people around the region to be inspired and come forward with their startup ideas that could change the world.