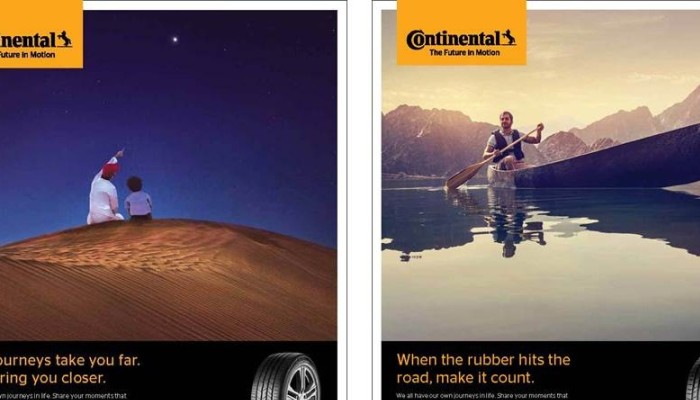 BPG Bates has launched a new campaign for its client Continental Tires. The multi-media MENA campaign titled #TREADSOFLIFE recognizes that the tires on your car tell the journey of your life. Currently the campaign has been launched in film, print and digitally in UAE, KSA, Egypt, Qatar and Oman.
The campaign encourages consumers to share their own #TREADSOFLIFE stories on a specially designed website designed by BPG Possible (www.treadsoflife.me)
"This campaign positions Continental as a brand at one with the region and shows a real understanding of the human significance of the journeys we take all of the time whilst allowing us to showcase the Continental range of tires," commented Nick Clements, CEO of BPG Bates.
"We want to enhance our business in the region through the #Treadsoflife campaign and underline the localization of our business in line with the Dubai office extension,'' said Dirk Rockendorf, Continental Head, Marketing MENA.