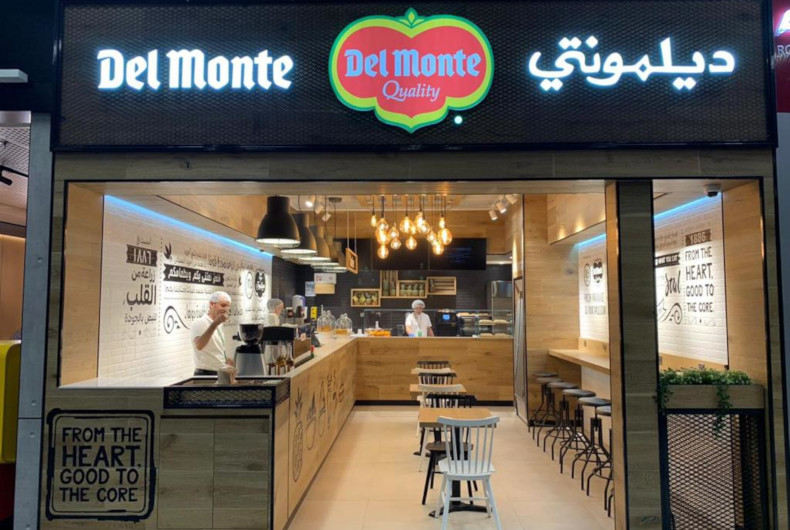 Del Monte is opening its first café in Kuwait at Terminal 4 at Kuwait International Airport. The company states the step is in line with the company's endeavor to offer healthier snacks and food on the go. With this move, that extends the Del Monte brand to a brick and mortar form, it is targeting travelers and airport employees.
Present in the Middle East since 2007, Del Monte F&B Store 'Wholeheartedly Good' remains driven by a passion for product innovation, quality and reliability. This has led the company to establish itself as a prominent provider of fresh and healthy foods to the fast-growing markets of the region.
Commenting on the launch, Wissam Baghdadi, Director F&B North America noted, "The growing trend for healthier snacks and on-the-go food has opened up a new market catering for the health-conscious. We want to encourage everyone to make healthy choices, whether that means a high-protein wrap, an ultra-fresh juice or a protein-rich salad."
"Guided by Del Monte's philosophy that revolves around the theme 'From the Heart, Good to the Core', we were able to achieve grand successes in other countries in the GCC and the wider Middle East. The opening of the new café in Kuwait was the natural next step to bring our healthy food offering to Kuwait's markets," he added.
For more than 125 years, fresh produce has been one of Del Monte's calling cards. With its 'Farmers by Heart' motto, the company has been positioning itself as a healthy option.
"Because of its authentic provenance, Del Monte cares about you and what you eat by bringing a nourishing experience that truly comes from the soul. Wholesome and nutritious always, we inspire wellness by contributing to a healthier lifestyle," Mr Baghdadi stated.