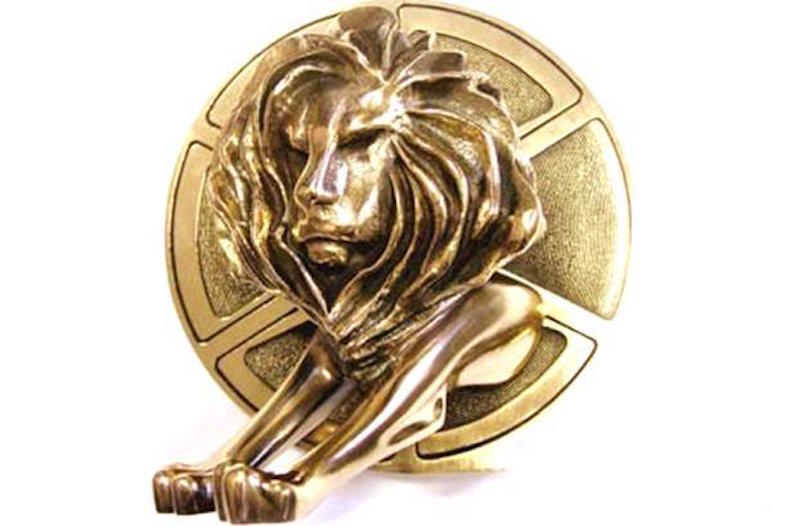 The Cannes Lions International Festival of Creativity has today named the 27 Jury Presidents that will lead and guide specialist juries at the 66th edition of the Festival.
The Jury Presidents span the Cannes Lions Awards architecture, introduced last year, which includes nine awards tracks. These tracks provide an organizing structure to enable entrants to navigate the Lions and also reflect the diversity and specialism of the work from the creative communications industry. The juries will have the responsibility of curating a body of work that will represent 2018 and set the tone for the creative year ahead.
"To win a Cannes Lion demonstrates creative excellence. It's inspiring work that stands out for its innovation, impact and effectiveness. In awarding a Lion, the juries are recognizing the best creative output from the year gone by but also signaling the future of creativity. Our Jury Presidents are pivotal in this process, themselves having demonstrated their creative credentials in guiding teams, organizations and brands to set exemplary standards. We're extremely proud to have their talent and experience to lead this year's juries in setting the benchmark for creativity going forward," commented Philip Thomas, Chairman of Cannes Lions.
The 2019 jury line-up includes two new Lions; the Entertainment Lion for Sport and the Creative Strategy Lions while the Product Design Lion has been retired. This shift in disciplines of Lions represents the changing industry landscape and how the future of creativity is evolving.
Jury Presidents For Communication Track
The Communication Track looks at the big creative idea, where campaigns are brought to life through brilliant partnerships, people and storytelling.
The Jury Chair for Film Lions is Margaret Johnson, Chief Creative Officer, Goodby Silverstein & Partners, USA.
The Radio & Audio Lions Jury Chair is Jose Miguel Sokoloff, Global President, MullenLowe Group Creative Council & Chief Creative Officer, MullenLowe Group UK, Global.
John Patroulis, Worldwide Chief Creative Officer, Grey, Global is Outdoor Lions Jury President.
Print & Publishing Lions Jury Chair is Olivier Altmann, Co-Founder, CEO & Chief Creative Officer, Altmann + Pacreau, France.
Design Lions jurors will be led by Richard Ting, Global Chief Experience Officer & US Chief Creative Officer, R/GA, Global.
Mobile Lions Jury President is Ari Weiss, Chief Creative Officer, DDB Worldwide, North America.
Titanium Lions will be led by David Lubars, Chief Creative Officer Worldwide, Chairman North America, BBDO, Global.
Jury Presidents For Craft Track
The Craft Track focuses on the artistry, skill, talent and flair required to deliver beautifully executed ideas with the power to cut through and bring the creative idea to life.
The Jury President for Industry Craft Lions is Trevor Robinson OBE, Founder & Executive Creative Director, Quiet Storm, UK
Digital Craft Lions will be led by Rei Inamoto, Founding Partner, Inamoto & Co, USA
Film Craft Lions Jury President is Rebecca Skinner, Managing Director / Executive Producer, Superprime Films, USA.
Jury Presidents For Entertainment Track
The Entertainment Track celebrates creativity that goes beyond branded communications to create authentic entertainment that engages consumers and impacts culture.
The Jury Presidents for the track are:
Entertainment Lions: Scott Donaton, Global Chief Creative & Content Officer, Digitas, Global
Entertainment Lions for Music: Paulette Long OBE, Music Consultant / Board Director, Paulette Long, UK
Entertainment Lions for Sport: Steve Stoute, Founder & CEO, Translation Enterprises, USA
Jury Presidents For Experience Track
The Experience Track focuses on the powerful brand currency of intelligent customer journeys and immersive experiences.
The Brand Experience & Activation Lions is led by Jaime Mandelbaum, Chief Creative Officer, VMLY&R, Europe.
The Creative eCommerce Lions Jury President is Daniel Bonner, Global Chief Creative Officer, Wunderman, Global.
Jury Presidents For Good Track
The Good Track goes beyond brand purpose to use creative communications to shift culture, create change and positively impact the world.
David Droga, Founder and Creative Chairman, Droga5, Global is the Jury President for Sustainable Development Goals Lions, while Jaime Robinson, Chief Creative Officer, Joan Creative, Global will chair Glass: The Lion for Change.
Jury Presidents For Health Track
The Health Track celebrates creativity in branded communications in a highly innovative but fiercely regulated sector which has the unique power to truly change lives.
Robin Shapiro, Global President, TBWA\WorldHealth, Global is Jury Chair for Pharma Lions and Shaheed Peera, Executive Creative Director, Publicis LifeBrands, Publicis Resolute and Real Science, Global will Chair the Health & Wellness Lions.
Jury President For Impact Track
The Impact Track celebrates commercial creative effectiveness and the techniques used to measure and impact branded communications.
The Creative Effectiveness Lions, only category in this track, will be led by John Seifert, Worldwide Chief Executive, Ogilvy, Global.
Jury President For Innovation Track
The Innovation Track showcases the conception and application of product development, business transformation and the new data-driven, tech-enabled creativity re-shaping the conversation between brand and consumer.
The Innovation Lions Jury President is Bill Yom, Global Creative Director, Cheil Worldwide, South Korea.
Jury Presidents For Reach Track
The Reach Track recognizes the insight, strategy and planning that enables brands to effectively engage consumers, at scale, and be heard amid the ongoing battle for attention.
Leading the juries for the Reach Track are:
Creative Strategy Lions: Tracey Follows, Founder, Futuremade, Global
Creative Data Lions: Yasuharu Sasaki, Head of Digital Creative and Executive Creative Director, Dentsu Inc., Japan
Social & Influencer Lions: PJ Pereira, Co-founder & Creative Chairman, Pereira O'Dell, Global
PR Lions: Michelle Hutton, Managing Director, Global Clients, Edelman, Global
Direct Lions: Nicky Bullard, Chairwoman & Chief Creative Officer, MRM McCann, UK
Media Lions: Karen Blackett OBE, WPP UK Country Manager & MediaCom Chairwoman UK & Ireland, WPP, UK
The Jury Presidents will join their full juries at Cannes Lions where the winning work will be awarded each evening from June 17-21, 2019.