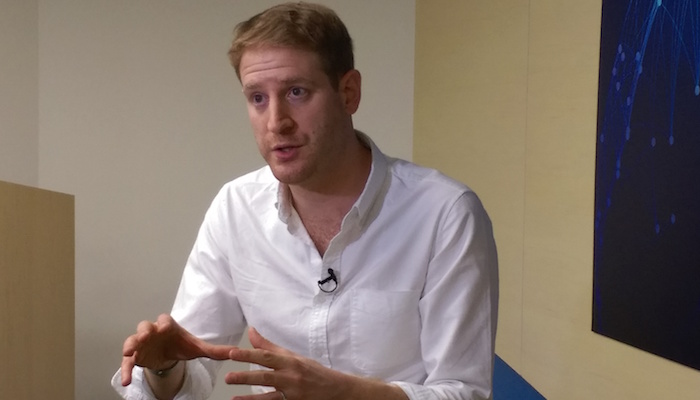 To nurture and support entrepreneurship in the region, AstroLabs Dubai has been set up with the objective to provide the right environment, leadership and mentorship to encourage and support startups. The tech hub will support innovative technology-driven startups that have the potential to scale and impact not only MENA but other regions.
During the launch of the Google supported tech hub, a first for Middle East & Africa, The Arabian Marketer caught up with David Grunwald – Head of EMEA Partnerships, Google for Entrepreneurs to know how AstroLabs will benefit the region and drive innovation and growth. Excerpts:
#1 What is Google's expectation in engaging and investing in entrepreneurs and startups in the MENA region?
Our aim is to build successful startups and an ecosystem that we had benefited from 16 years ago. This is why it is imperative for us to be able to engage and invest in startups and young entrepreneurs.
#2 Keeping in mind Google for Entrepreneurs and its various global initiatives, how does AstroLabs benefit the MENA region?
It is very hard to expect any initiative to grow without the right ecosystem. AstroLabs will help new startups to foster and thrive in an ecosystem. Dubai is an ideal location for this as it has a strong culture, funding capital, regulatory environment with an immense bouquet of  talent. With AstroLabs Dubai, we aim to put Dubai on the global entrepreneurial map as the best market for high-growth startups to access emerging markets.
#3 What are some of the markets in the region that will benefit from the launch of AstroLabs?
We don't target markets as such, but help them amplify what they do. It can be in the wider Middle East region as we always support entrepreneurship. We don't choose places but rather pick partners, and I see AstroLabs making an impact across the region.
#4 What are some of the programs that Google has initiated for startups?
The aim is to help startups succeed, and working better with customers is a key part of that. We have begun thinking more about helping startups by running webinar podcasts focusing on how startups can optimize their  presence on app stores such as Play Store. We also ran adverts recognizing the importance of startups which are designed in a way to educate people. We have the Black Box Connect, a residential program being carried out in Silicon Valley. We also have special focus on female founders, where we ran a program with our partners to increase the volume of the female members in the tech world for which we have a Female Member Edition in December that has received a lot of entries from MENA. We are coming up with Demo Day where startups across the network are invited to Silicon Valley and give their presentations. These are a few of the initiatives we have undertaken to support startups.