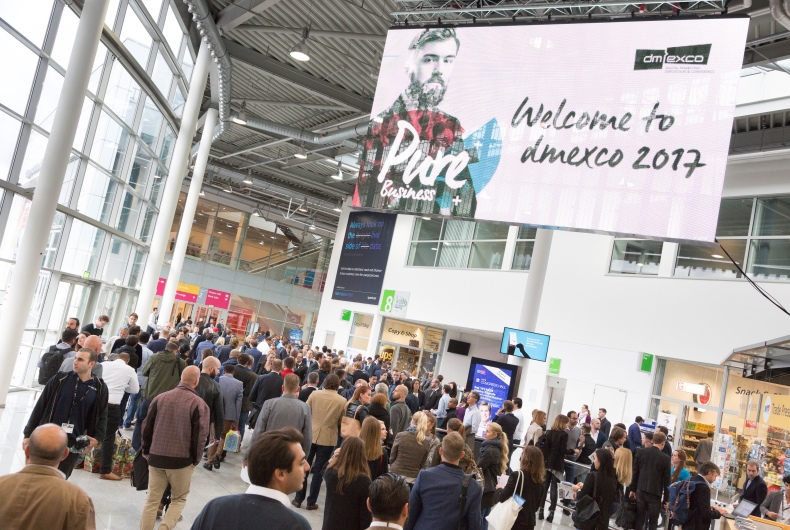 Digital transformation is front and centre at the ongoing dmexco 2017 in Cologne. With 1100 exhibitors from around the world and over 570 international speakers, dmexco has brought together all conversations around the global digital economy in a single location. In the various conversations at the tightly packed two-day forum, some of the themes that stand out revolve around purpose and building trust using technology as an ally.
Even as the role of technology and the changes it entails has been critical to the world of advertising, industry leaders such as Sir Martin Sorrell of WPP and Marc Pritchard of P&G, took the stage to draw a bigger picture – one that attempts to understand the concerns and discomfort around online content, brand safety, measurability and whether digital platforms understand the seriousness of the roles they play, and the responsibilities that come with it.
In turn, digital platforms such as Twitter and Facebook, wherein co-founder Jack Dorsey and chief operating officer Sheryl Sandberg took the stage assured that they are taking necessary steps to control hate and extremist content. It must be noted here that dmexco's host country, Germany, has been very strict in its approach against hate speech. Earlier this year, it had said that it will levy a fine of €50 million on Facebook and YouTube if they failed to delete hate speech immediately.
If the conversations in the conference halls were about the big picture, the exhibition floor is all about the nuts and bolts to assist marketers in doing their jobs more efficiently.
Even after opening a new sixth hall for the first time, dmexco is fully booked. The exhibitors include the likes of Accenture, Adobe, Axel Springer, Bertelsmann, Deloitte, eBay, Facebook, Google, Gruner & Jahr, IBM, Microsoft, Oath, Otto Group, PayPal, RTL Group, Salesforce, SAP, SevenOne Media, Sky, Spotify, Twitter, United Internet Media and Yandex among others.
In a hall of their own, 150 newcomers from the worlds of marketing, media and technology will have the opportunity to engage directly with investors, potential partners and new customers. The Startup Village has also been expanded and is providing a platform for around 150 founders to present their business ideas and make pitches for a 20,000 euro award as part of the 'dmexco and Procter & Gamble Startup Hatch'. The winners of the awards were announced on day one of the forum. The winners largely comprised European and US companies.
"With its dynamic growth, dmexco's success story is a reflection of the transformation that the global digital economy is currently going through. And our industry has a pioneering role in the digital transformation. Despite the rapid development and the growing number of digital communication possibilities, the business world in particular relies on meetings in person, an exchange of ideas and face-to-face business transactions. dmexco provides an ideal and renowned platform for precisely this purpose – both locally and internationally! Dmexco's relevance as a business platform is clearly reflected by the fact that the number of exhibitors has once again grown in 2017. With this in mind, we are looking very forward to the second day of dmexco," said forum organizers Christian Muche and Frank Schneider in a joint comment.