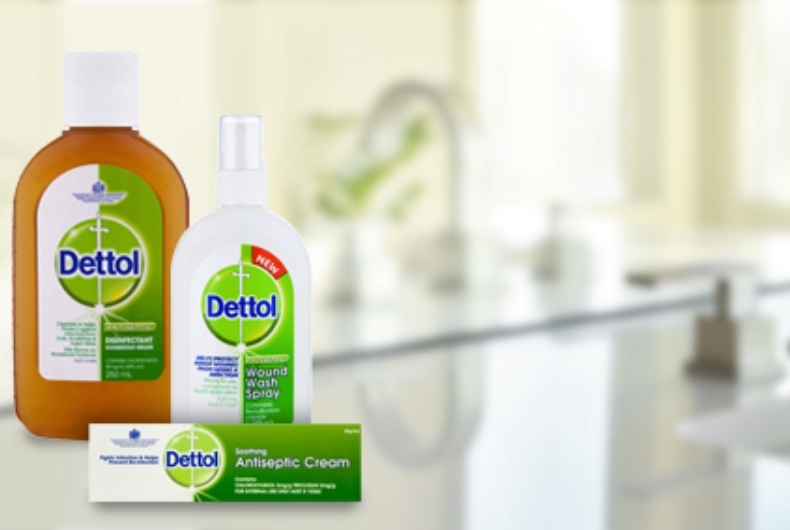 RB's family protection brand Dettol has topped the list of personal care brands in the UAE according to an inaugural global brand health rankings released by YouGov BrandIndex.
Consumer data from YouGov's daily brand tracker over the past 12 months has found that Dettol is the strongest brand, ahead of Unilever power brand Dove and oral health and dental care brand Colgate. Vaseline and Oral B complete the top five.
YouGov UAE Brand Health Rankings: Top 5 – Personal Care are:
1. Dettol
2. Dove
3. Colgate
4. Vaseline
5. Oral B
The inaugural global brand health rankings used BrandIndex' score for the list which assesses overall brand health. The Index score takes into account perceptions of a brand's quality, value, impression, satisfaction, reputation and whether consumers would recommend the brand to others.
"Within the top personal care brands in the UAE, we see several powerful global names emerge. Dettol has led the way in the sector with consistent focus on core messaging around cleanliness and germ control that resonates strongly with the market. Dettol has also demonstrated an ability to deliver a diverse, cohesive product mix with a commitment to delivering high quality products along a strong value proposition which has elevated them above the competition," said Scott Booth, YouGov's Head of Data Products in MENA.
YouGov BrandIndex operates in 32 countries across the globe, covering markets in North America, South America, Europe, Africa, Asia and Australasia. The Inaugural Global Brand Health Rankings were conducted across sectors in 30 countries worldwide.