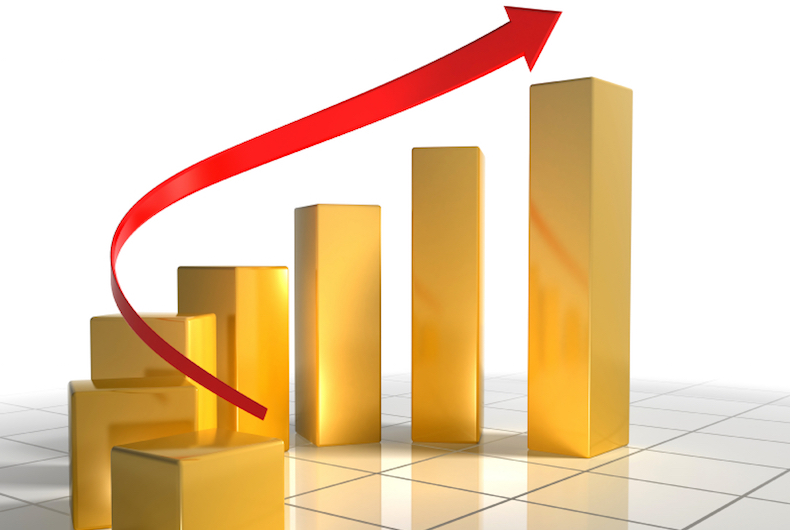 No matter how much one prepares to combat tough situations, the moment of truth brings challenges and, at times, unlikely outcomes. Historically, this has led to turning points impacting businesses at large — the marketing industry in the Middle East and North Africa (MENA) region being no exception.
When industry reports forecast a 30 percent drop in Ramadan advertising spend, the rise of digital became one such story.
Even though this Ramadan has been dubbed as one of the toughest for the region in recent years, it is still opportunities galore for marketers.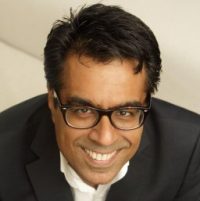 "Ramadan typically spikes consumer spending by as much as 300 percent. In certain categories, it's massive regardless the economy, given the heightened consumer engagement and competition," asserts Asad Rehman, Director – Media, Unilever MENA.
The only thing that this points to is that a tightened purse is no reason to lay low, which means marketers and agencies need to keep perfecting their Ramadan game plan to make the most out of their spends.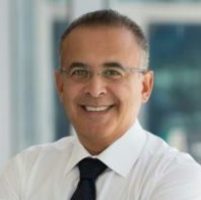 A Sober Ramadan
The restrained Ramadan mood has been hard to miss. "As someone who has been experiencing Ramadan in this region for several years, I can tell you, this year is very sober," admits Khaled Ismail, Vice President – Communications, Tetra Pak Middle East and Africa. Drawing from personal experience, he adds, "People are exerting caution, both at a marketer and at an individual level."
Various factors have contributed to the estimated 30 percent Ramadan ad spend drop, including falling oil prices that impacted Saudi Arabia, the war in Yemen that affected all GCC countries and the global economic slowdown. "A new contributor to the downturn is the taxation laws that are set to be implemented in the coming few years. Companies are taking into account this new step and trying to accommodate it in their P&Ls," explains Amer El Hajj, Chief Investment Officer, Publicis Media Middle East.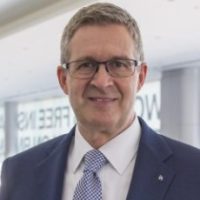 Winning In A Tough Ramadan
Lower Ramadan spends tasked marketers to think out of the box to stay connected with consumers. "It is a very important sales period, and we work each year on a Ramadan focused campaign. This year we went a step further and not only created a locally produced TVC but also online material. The campaign focused on the values of Ramadan, connecting the joy of owning and driving a BMW with the joy of giving and experiencing Ramadan," informs Johannes Seibert, Managing Director, BMW Group Middle East.
Marketers who are spending have added a strong digital leg to their campaigns. But some have focused on digital only. "It is a turning point for us. We have channeled all our spends on social media, and challenged ourselves to find authentic messages that relate with consumers," Mr Ismail adds.
The key takeaway from this is not only the increased digital spend but also the need to get messaging right that resonates with Ramadan, but in a differentiated manner.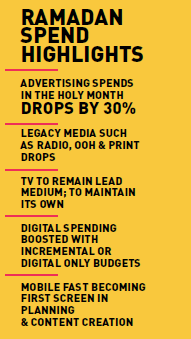 Digital Side Up
The digital dichotomy of the mismatch between consumer time-spent and advertising spend continues to be an issue in MENA. Several regional ad spend forecasts do not even measure digital media spending, focusing only on legacy media. From that perspective, digital has got the much-needed shot in the arm in Ramadan.
"Digital media is a way to be effective and cost-efficient. We are passionate about digital, and have established a clear strategy for the region. We are working on maximizing the usage of all digital channels, including BMW and MINI Middle East presence on social media platforms like Facebook, Instagram and YouTube," informs Mr Seibert.
Effectiveness is a contributing factor but the Ramadan schedule of Suhoor and Iftar plays a role in boosting digital too. "Media consumption flips in the region. The consumer mobile usage around Suhoor and Iftar goes up massively. We have increased considerable amount of incremental money in digital," Mr Rehman says.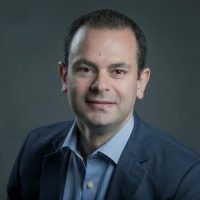 As digital budgets grow, more spends are being diverted towards social, search and mobile. Traditional spends are dropping. Mr Hajj, whose team at Publicis Media has executed an in-depth analysis on this year's Ramadan trends, says, "We forecast TV to remain the top advertising medium, followed by digital advertising. All other media will see a decrease in budgets. Unlike the
drop in radio and OOH spend, the decrease in budgets set for print is mostly due to a shift from traditional readers to digital readers."
Mobile As A Medium
Many markets in MENA are already significant mobile first markets. Consequently, mobile devices are on top of the digital campaigning agenda for most brands. Some agencies are even designing with a mobile first mindset, and then taking the ideas to traditional. But digital comes with the noteworthy challenge of fighting clutter, especially on social media. Creatives need to be better and distribution needs to be smarter.
"Video is absolutely key, and we are testing multiple formats against cinematographic messages to see what generates the most impact, in which parts of the region," Mr Ismail informs.
Digital is important but getting the content right, even more so.
The Meaningful Connection
In a month that teaches self-restraint, compassion, charity and piety, no marketing campaign — digital or otherwise — would speak to consumers if it is void of this spirit. The concern with this is that campaigns face the danger of sounding similar. Respecting consumer's emotional quotient in the month is imperative but doing so with a difference is equally critical.
"Brands must find a way to play a real and meaningful role in consumers' lives. Even the degree of being meaningful to consumers is becoming difficult to operate in, since most messages delve on piety and charity," Mr Rehman points out.
A popular Unilever Ramadan initiative is a clothes donation drive, where the marketer picks up old clothes meant for donation, and washes them with OMO and Comfort before they are distributed to refugees around the region. Citing this as an example, Mr Rehman says, "Brands have to find the sweet spot. It may not even have a proportionate impact on business, and they have to be prepared for that."
Ramadan is about values such as reflection, devotion and giving but it is also about getting the best deals and promotions. Consumers have come to expect this in the Holy Month over the last many years, and brands must make their best offers to stay in the good books.
Dare To Stand Out
Among the many trends defining Ramadan 2017, a noteworthy one is how brands respond to the challenge of being closer to the consumer by doing something that breaks clutter. This is increasingly difficult as brand battles wage on, purporting similar messages.
Zain Telecom's ad of beating terror with love or Facebook and Save the Children's campaign around Ramadan for children in Syria are some examples that broke away from the mold. Puck's ad for gender equality encouraging male members of the family to help in preparing Iftar is another example. Content is the differentiator.
In all, Ramadan 2017 has added a few more much-required chapters in the MENA marketer's playbook, and as usual, that makes the way forward all the more interesting.