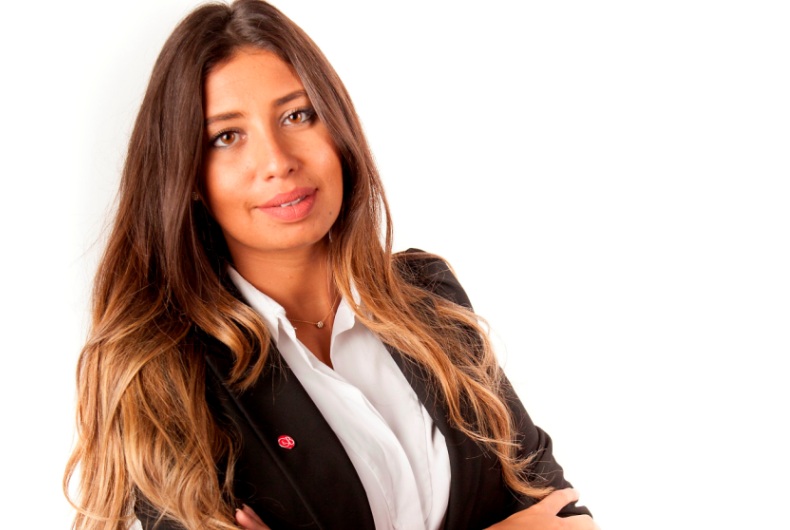 This Ramadan, agencies must deliver their innovative best to make up for the slashed ad spends. Publinet reminds that despite this, Ramadan continues to be one of the most exciting times for the region, requiring marketers to put their best foot forward.
"Marketing spend depends on the industry, marketer and objectives throughout Ramadan. Some companies have cut costs throughout the year to save up for the Holy Month, and others have been spending consistently in smaller doses. What is noticeable though is that brands are taking a more strategic approach to retargeting their budgets," observes Maysa Jana Atoui, Director, Business Development at Publinet.
Even as consumer spending is impacted, leading to budget cuts, marketers still have an opportunity to make the most of Ramadan. "Marketers remain optimistic about boosting sales. But this means that brands must engage with their audiences," Ms Atoui points out.
An added challenge for brands here is to ensure that promotions and customer experiences are aligned with the spiritual and giving sentiment of Ramadan. Ms Atoui explains, "We try to guide our clients in that direction and encourage them to keep messages simple and honest, engage in CSR, leverage the UAE's Year of Giving, and avoid tactical promotions and offers in order to cut through the clutter and build brand affinity."
Ramadan is a period where viewing habits and behavior on digital channels pickup. As MENA markets become either mobile first or mobile only, brands throughout the region are developing strategies to leverage this. "Not just during Ramadan but throughout the year, mobile search is an attractive opportunity for brands. Ramadan searches on mobiles represent more than 60 percent of total queries in the month, clearly indicating the several options that brands have," states Ms Atoui.
Establishing strong presence in Ramadan is crucial for long term success as the increased engagement can be sustained for the remainder of the year. For this reason, there are a number of trends that define Ramadan marketing. According to Ms Atoui, "Relevance, multi-channel marketing, storytelling and giving back are the key trends that define Ramadan this year."
However, brands identifying and committing to the right initiatives is still a challenge. Brands are trying to peg hard-sell into their Ramadan campaigns. While this will work for brands in the F&B and FMCG sectors as part of their seasonal sales uplift, not every SKU (stock keeping unit) should be plugged into a Ramadan benefit. The fight for share of voice will otherwise become an uphill battle.
Brands should take a step back and filter what can wait post-Ramadan. Ms Atoui suggests focusing on content driven communication that weaves in the true meaning of Ramadan into core messaging.
"Let it not be a debate on tactical versus corporate. Instead, let it be an opportunity to communicate higher values including altruism and corporate giving. Customers need to feel that they are part of a community, rather than a marketplace. Brands that achieve this will be successful, not just during Ramadan but for the next two quarters," she advises.
Three Qs to Maysa-Jana Atoui On Ramadan Trends
Tell us more about your traditional TV, print and radio approach. Is TV leading this year as well – any increase or decrease in the share of this media?
Contrary to popular belief, TV is no longer the most watched medium during Ramadan. While it used to be essential, Ipsos research shows that TV viewership during Ramadan has not grown over the years but remained level. This is in contrast to digital channels, which have seen massive growth and are securing greater share of voice at the expense of TV year on year.
TV viewership in Ramadan has become more concentrated on select channels, where ad clutter has increased. The costs of TV advertising sees a dramatic increase in the Holy Month, which works for brands with big budgets but is not always the most efficient way to engage audiences. A notable exception here has been the Zain commercial, which has gone massively viral. I believe this is thanks to the relevance of the content.
As for print and radio, these channels are considered more traditional media than TV. However, radio continues to drive Ramadan communication in the UAE due to localized penetration.
As the overall sentiment in Ramadan appears to be low, what does it mean for marketers as a challenge and as opportunity?
During the month, the extremely cluttered media landscape produces a challenge for the brands aiming to reach consumers through traditional channels. At the same time, Ramadan escalates the online growth trend in MENA. Digital offers a compelling alternative to traditional. Vast opportunities exist to reach and shape the perceptions of target audiences. Digital can also be used to influence decision-making process using efficient and cost-effective formats. The opportunity that Ramadan presents is a three-phase approach to engaging target audiences.
Can you elaborate further on this three-pronged approach?
There are four things for brands to remember in their efforts – being relevant, creating a multi-channel marketing, inducing storytelling and giving back.
With that as the underlying principle, there are three phases that can be divided in pre-Ramadan, during and post.
Before Ramadan, search ads, teaser campaigns and engagement ads are effective formats for promoting upcoming Ramadan promotions and activities. If such campaigns are orchestrated with appealing visuals and smart copy, they can do a lot to capture customer attention.
During Ramadan, Google internal analysis shows huge spike in YouTube viewership across several categories pre-Ramadan, including cooking, religion and spirituality, people and society, gaming, automotive and telecom. Google search also sees increased demand for content and information during Ramadan. Capitalizing on the public's increased consumption of YouTube content and running campaigns that focus more on themes of the holy month can increase audience engagement.
Eid is third key opportunity, as the most successful digital marketing campaigns and formats are engagement and search ads aimed at consumers looking for gifts and deals for the festive period, such as clothing and luxury brands.