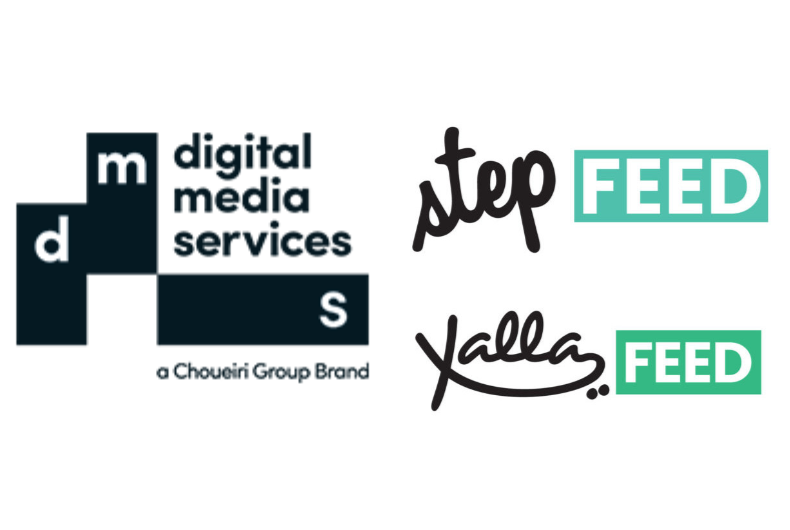 DMS and STEP Group have forged a partnership, wherein DMS has the exclusive representation rights to sell advertising space for STEP Group's current platforms including StepFeed and YallaFeed, as well as its upcoming offerings in the region. As is known, STEP Group has offices in Dubai, Beirut and Cairo.
Founded in 2012 with a vision to 'build the modern Arab World', STEP Group owns modern news and entertainment brands (websites, digital video platforms and events) which serve content and experiences to progressive young Arab audiences. One of its flagship brands is STEP Conference, which is among the largest and most reputable technology, digital, and entertainment conference and festival in the Middle East for Arab startups, entrepreneurs, and digital natives. STEP Group also added STEP Music, a music festival and digital content platform to its ambit earlier this year.
Launched in 2015, StepFeed is a content platform delivering news coverage and entertainment content to Arab millennials. The platform takes on the responsibility of reporting positive stories about Arabs at a time of heightened negative global coverage.
YallaFeed was also launched in 2015 as an entertainment platform for Arab millennials. It focuses on issues that matter to Arab youth and provides coverage of stories that challenge regional taboos.
Commenting on the partnership with DMS, Co-founder and CEO, Ray Dargham said, "We are excited about our partnership with DMS. By combining our focus on the product and obsession for great creative content with DMS' dynamic sales force and strong brand capabilities, we will continue to build a platform that our audience loves, while unlocking significant benefits for brands."
In the two years since their launch the two platforms attract 3 million unique users, garnered a combined total of 70 million monthly video views, and generated significant social reach through distribution networks. Plans are also underway to launch more STEP Group platforms.
"DMS' latest partnership with STEP Group, a consortium of digital platforms that produce creative and original content for Arab millennials, is a very exciting development for us. Its premium platforms StepFeed and YallaFeed deliver a unique focus on innovative native content. We are confident that these platforms will offer our advertising partners new ways to reach out to a generation of Arabs who are ever more plugged-in," added DMS' Chief Operating Officer, Michel Malkoun.