Most cases of domestic abuse begin with what people consider a 'light tap'. The Dubai Foundation for Women & Children (DFWAC) and FP7/DXB have used this insight to spread awareness around the subject, leveraging the Instagram platform.
The agency has used Instagram stories' tap feature as a tool against domestic abuse. The creative message establishes how a 'light tap' can escalate into something far more damaging through the story of @lifeof_farah.
Men are invited to visit the profile on Instagram (@lifeof_farah), where a tap on the Play button shows the damage that domestic abuse can cause one tap at a time.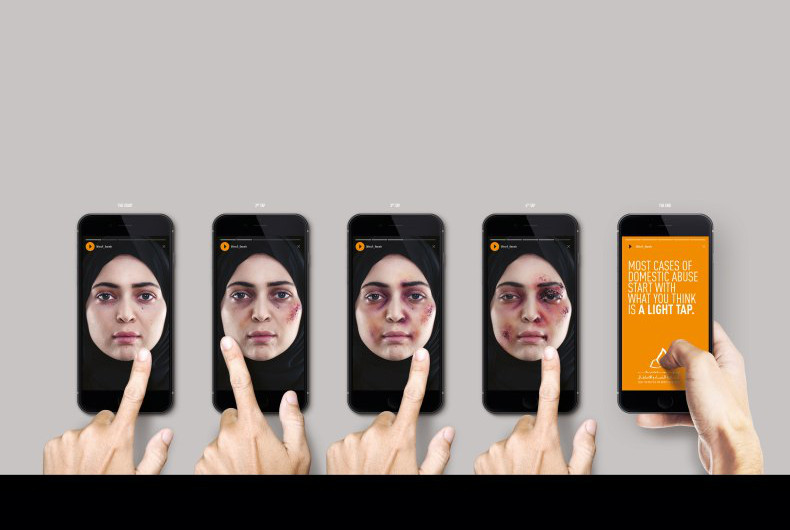 People across the UAE are also being invited to raise awareness about this message by DFWAC, by sharing the images from the story and tagging @lifeof_farah and @dfwac.
Within a few hours of the creative going live, leading Arab female influencers and human rights activists such as the host of 'Project Runway Middle East', Jessica Kahawaty (@jessicakahawaty), also endorsed the message and the story. And it's continuing to grow organically.
Credits:
Client: Dubai Foundation for Women & Children
Agency: FP7/McCann Dubai
Art Director: Yasmina Boustani
Art Director: Georges El Ten
Regional Head of Strategic Planning: Tahaab Rais
Account Director: Vicky Kriplani
Executive Creative Director: Paul Banham
Senior Creative Director: Oliver Robinson
Design Director: Erol Salcinovic