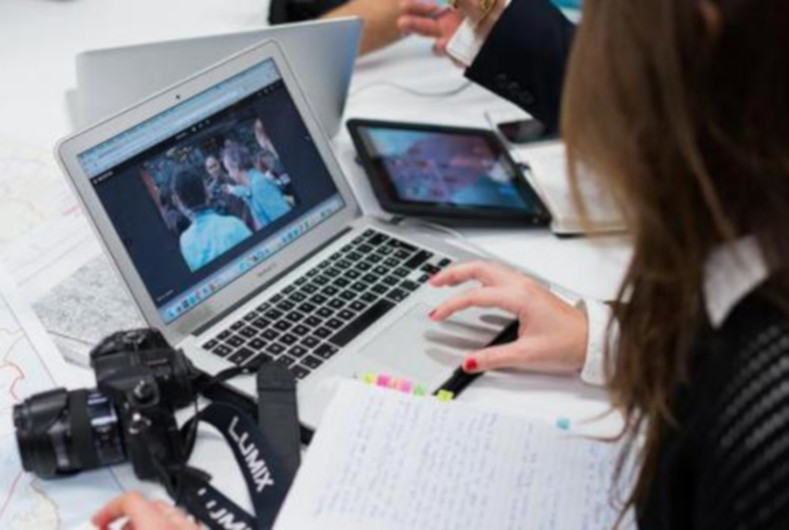 Dubai Press Club (DPC) kicked off the second edition of the Media National Youth Program (MNYP) that aims to develop a new generation of Emirati journalists equipped with the tools and skills needed for the media industry.
A joint initiative of Dubai Press Club and Watani Al Emarat Foundation, the program, which runs until July 2019, will feature a series of workshops in collaboration with leading academic and media institutions in the country.
The second edition of the program commenced this week with two specialized workshops held to train Emirati youth in news writing and communications. The first two workshops were presented by Emirates Policy Centre (EPC), an independent think tank based in Abu Dhabi, and attracted more than 50 Emirati media students and young media professionals interested in enhancing their journalistic skills.
Commenting on the occasion, Dr Ebtesam Al Ketbi, EPC President said, "It's our great pleasure to contribute to the Media National Youth Program by Dubai Press Club, and we hope to maintain our cooperation so that we can together broaden the youth's knowledge and sharpen their skills in the building of media policies."
Speaking about the objectives of the program, Salem Belyouha, Acting Director of DPC, said that the second edition has been designed in partnership with DPC's wide range of strategic partners, which include prestigious academic and media institutions in the country. He said, "As part of the second edition, our partners will be delivering specialized sessions and advanced workshops on various media disciplines, which will help provide talented Emirati students and young media professionals with effective media skills and ensure they can stay abreast of the tremendous developments in the field of communication and information."
The first workshop by EPC provided participants with the essential skills of writing news scripts, editing news articles, and reporting on various events. It also introduced them to the different styles of news writing for various journalistic platforms such as such as for print, TV, radio, web and social media.
Meanwhile, the second workshop developed the participants' understanding of the difference between journalism and public relations and covered some PR disciplines and skills, such as how to become an effective spokesperson for a company. The course provided participants with the essential skills of dealing with local and foreign media outlets, delivering official statements, preparing press conferences, and managing crisis with PR.
Mohammed Hamdan, Senior Researcher and Media policy Expert at EPC, led the two workshops, which were organized at DPC. For the next four months, the program will include specialized workshops and training sessions designed to improve the analytical and professional skills of participants.