Eyes on leveraging technology and innovation in digital airport advertising, Dubai Airports has extended its agreement with JCDecaux, for a 10-year period.
With more than 7.5 million global customers travelling through Dubai International (DXB) every month, the airport's terminals and concourses are an important platform for brands to directly engage with a unique consumer mix.
Dubai Airports and JCDecaux have extend the existing contract, that began in 2008, to 2028. It continues to cover all advertising concessions across DXB.
"Dubai is renowned globally for its spirit of innovation and tireless efforts to be on the leading edge of technological and consumer trends. This new agreement only adds to that reputation by positioning Dubai Airports at the forefront of the airport advertising digital revolution," said Sheikh Ahmed Bin Saeed Al Maktoum, Chairman of Dubai Airports.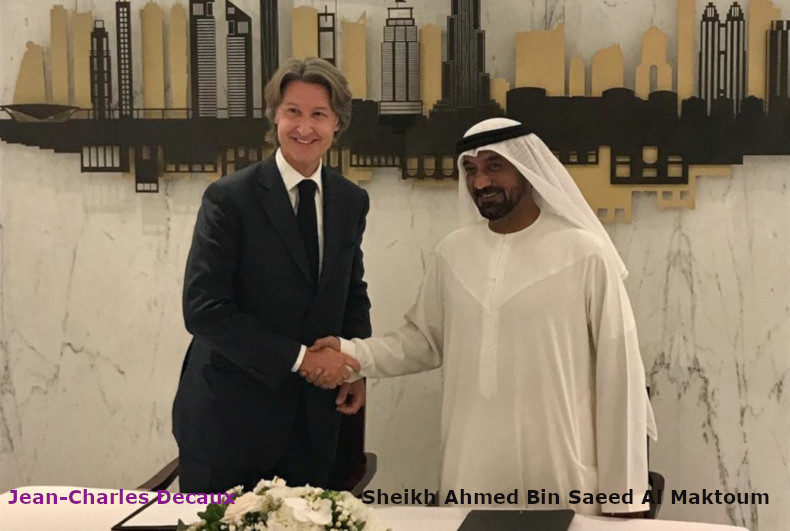 To mark the start of the new agreement and bring the existing space in line with the future aspirations of the airport, JCDecaux will implement an in-depth media transformation plan including the introduction of iconic digital media opportunities, which will elevate the passenger experience while offering an unbeatable communications' platform for brands.
"As the industry landscape changes, it is important we partner with a company that can align with our future vision as an airport. And that vision is to not only be the biggest international airport in the world, but to be the best. This agreement will elevate engagement and generate revenue to invest in delivering an even better customer experience," added CEO of Dubai Airports, Paul Griffiths.
"JCDecaux is delighted to extend its partnership with Dubai Airports. I am very proud of the trust that our partners have placed in JCDecaux to accompany them as they lead the way in civil aviation innovation. The transformation of the airport environment by delivering innovative and state-of-the-art digital advertising solutions will ensure premium visibility for advertisers and their brands while continuously enhancing the passenger's experience. By leveraging the busiest international hub worldwide, we hope to contribute to develop Dubai's international influence," said Jean-Charles Decaux, Chairman of the Executive Board and Co-CEO of JCDecaux.