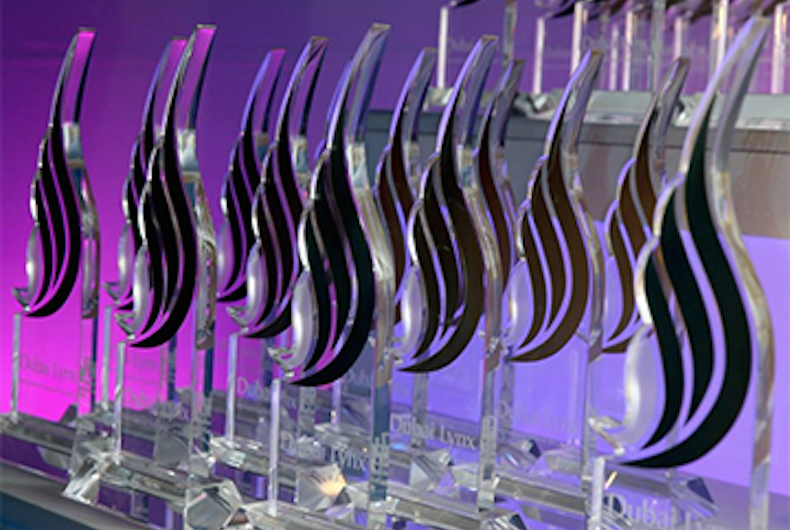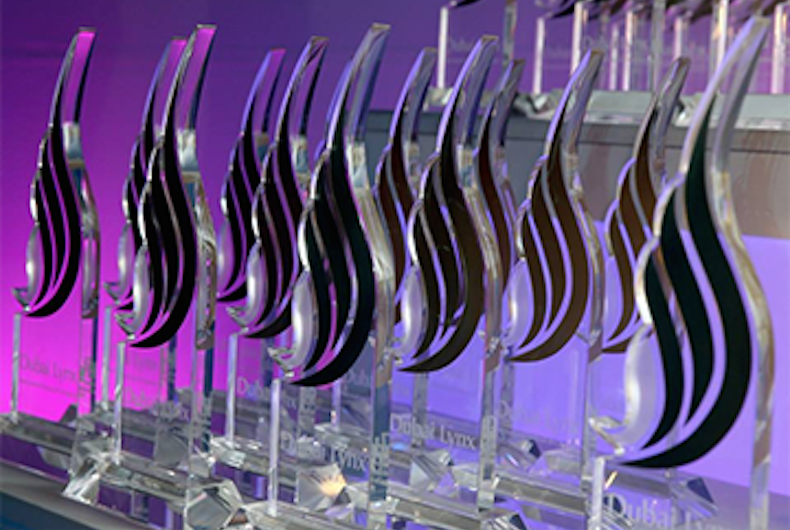 Of the 592 entries that were shortlisted at the Dubai Lynx International Festival of Creativity, 226 were awarded across 17 categories. In addition to the Entrant company, Dubai Lynx also took cognizance of the agency that had the Idea, the Production house behind the work, and the Media and PR agency.
While computing the Special Awards that include Network of the Year and Agency of the Year (Overall, Independent and Media), the Festival organizers award points to the other acknowledged agencies as well. While the points awarded are far higher for the Entrant agency than the other recognized agencies, the impact of this system makes significant difference in the more specialist wins such as Media Agency of the Year.
The Network of the Year in 2017 is awarded to BBDO Worldwide. Ogilvy & Mather follows and TBWA Worldwide takes the third place.
Impact BBDO Dubai is once again the Agency of the Year. Memac Ogilvy & Mather Dubai scored the second highest and TBWA\RAAD Dubai has claimed the third place this year.
Kairo Cairo walks away with Independent Agency of the Year. Rèpublique Beirut and Beattie + Dane Kuwait City are the other two that have scored high at the Festival.
OMD Dubai is named Media Agency of the Year. Starcom Riyadh and MediaCom MENA Dubai follow.
Recognizing Production, the Lynx Palm Award goes to Good People Lebanon. Stink UK takes the second place and Dejavu UAE is on the third position.
The Grand Prix for Good is awarded to Leo Burnett Beirut for its 'Legally Bride' campaign for KAFA.
The winners of the 17 categories are as follows:
BRANDED CONTENT & ENTERTAINMENT

| ADVERTISER | ENTRANT | IDEA | PRODUCTION | MEDIA | PR | Additional | PRIZE |
| --- | --- | --- | --- | --- | --- | --- | --- |
| Nestlé' Middle East | Memac Ogilvy & Mather Dubai | Memac Ogilvy & Mather Dubai | Mediamonks Dubai | | | OgilvyOne/Magnet | Grand Prix |
| Nestlé | Publicis Middle East Dubai | Publicis Middle East Dubai | Publicis Middle East Dubai / Filmmaster Dubai | Publicis Middle East Dubai / Mec MENA Dubai | Publicis Middle East, Dubai | | Gold |
| Orange | FP7/Tun Tunis | FP7/Tun Tunis | FP7/Tun Tunis | FP7/Tun Tunis / UM MENA Tunis | UM MENA, Tunis | | Gold |
| UN Women Pakistan | BBDO Pakistan Lahore | BBDO Pakistan Lahore | Azad Films Karachi | BBDO Pakistan Lahore | BBDO Pakistan, Lahore | | Silver |
| Unilever | Wunderman Dubai | Wunderman Dubai | Milkshake Media Dubai | PHD Dubai | | Pixel Plus Media | Silver |
| Lenovo Middle East | Memac Ogilvy & Mather Dubai | Memac Ogilvy & Mather Dubai | | Mindshare Dubai | Memac Ogilvy & Mather, Dubai | Adikt Mobile / Mango Jam Studio / Ogilvyone | Silver |
| Emirates Holidays | TBWA\Raad Dubai | TBWA\Raad Dubai | | OMD Dubai | | | Silver |
| Al Munayes General Trading Est. | Beattie + Dane Kuwait | Beattie + Dane Kuwait / Cinemagic Salmiya | Cinemagic Salmiya | MEC Kuwait City | | F.A.B. Production | Silver |
| Coca-Cola | FP7/Cai Cairo | FP7/Cai Cairo | FP7/Cai Cairo | | | | Silver |
| Uap Old Mutual | Squad Digital Nairobi | Squad Digital Nairobi | Enos Olik Productions Nairobi | Squad Digital Nairobi | Squad Digital, Nairobi | | Silver |
| Coca-Cola | FP7/Cai Cairo | FP7/Cai Cairo | FP7/Cai Cairo | | | | Bronze |
| Mondeléz International | Mediavest|Spark Dubai | Mediavest|Spark Dubai | | Mediavest|Spark Dubai | | | Bronze |
| Alzheimer's Association Lebanon | Memac Ogilvy & Mather Lebanon Beirut | Memac Ogilvy & Mather Beirut/ Memac Ogilvy & Mather Dubai | | | | | Bronze |
| Coca-Cola | FP7/Cai Cairo | FP7/Cai Cairo | FP7/Cai Cairo | | | | Bronze |
| Zespri Kiwifruit | Blue Barracuda Dubai | Blue Barracuda Dubai | Montage Productions Dubai | | | | Bronze |
| La Libanaise Des Jeux | Impact BBDO Dubai | Impact BBDO Dubai | | | | | Bronze |
| McDonald's | Leo Burnett Dubai | Leo Burnett Dubai | Dejavu Dubai | | | | Bronze |
CREATIVE EFFECTIVENESS

| ADVERTISER | ENTRANT | IDEA | PRODUCTION | MEDIA | PR | Additional | PRIZE |
| --- | --- | --- | --- | --- | --- | --- | --- |
| Bou Khalil Supermarché | J. Walter Thompson Beirut | J. Walter Thompson Beirut | | J. Walter Thompson Beirut | J. Walter Thompson Beirut | | Creative Effectiveness Grand Prix |
| Vodafone | J. Walter Thompson Cairo | J. Walter Thompson Cairo | ASAP Productions Cairo | MEC Global Cairo | | Vodafone Egypt | Creative Effectiveness Lynx |
| Coca-Cola Middle East | Memac Ogilvy & Mather Dubai | Memac Ogilvy & Mather Dubai / FP7/Dxb Dubai | | UM MENA Dubai | | | Creative Effectiveness Lynx |
| La Libanaise Des Jeux | Impact BBDO Dubai | Impact BBDO Dubai | Big Kahuna Films Dubai | | | Serena/ Eardrum | Creative Effectiveness Lynx |
DESIGN

| ADVERTISER | ENTRANT | IDEA | PRODUCTION | MEDIA | PR | Additional | PRIZE |
| --- | --- | --- | --- | --- | --- | --- | --- |
| Tathqeef | Grey MENA Dubai | Grey MENA Dubai | | | | | Grand Prix |
| Mondeléz | J. Walter Thompson Cairo | J. Walter Thompson Cairo | J. Walter Thompson Cairo | Starcom Cairo | | | Gold |
| Sydlexia | Impact BBDO Dubai | Impact BBDO Dubai | | | | | Gold |
| Law Andak Dam | Impact BBDO Dubai | Impact BBDO Dubai | | | | | Gold |
| Chalhoub Group | Fitch London | Fitch London | | | | | Silver |
| Law Andak Dam | Impact BBDO Dubai | Impact BBDO Dubai | | | | | Silver |
| Tathqeef | Grey MENA Dubai | Grey MENA Dubai | | | | | Silver Campaign |
| Tajawal | J. Walter Thompson Dubai | J. Walter Thompson Dubai | | | | | Silver |
| Saudi Telecom Company | J. Walter Thompson Riyadh | J. Walter Thompson Riyadh | | Starcom Riyadh | J. Walter Thompson Riyadh | | Silver |
| Sydlexia | Impact BBDO Dubai | Impact BBDO Dubai | | | | | Bronze |
| Saudi Telecom Company | J. Walter Thompson Riyadh | J. Walter Thompson Riyadh | | Starcom Riyadh | J. Walter Thompson Riyadh | | Bronze |
| Rayyan Water | Y&R Dubai | Y&R Dubai | | | | Y&R Doha | Bronze |
| PepsiCo | Impact BBDO Dubai | Impact BBDO Dubai | Swerve Dubai | OMD Dubai | | Lizard VFX | Bronze |
| Mars | Impact BBDO Dubai | Impact BBDO Dubai | | | | | Bronze |
DIRECT

| ADVERTISER | ENTRANT | IDEA | PRODUCTION | MEDIA | PR | Additional | PRIZE |
| --- | --- | --- | --- | --- | --- | --- | --- |
| Medcare Women & Children Hospital | The Classic Partnership Advertising Dubai | The Classic Partnership Advertising Dubai | | | | | Grand Prix |
| Pril | TBWA\Raad Dubai | TBWA\Raad Dubai | | OMD Dubai | | | Gold |
| Emirates NBD | FP7/Dxb Dubai | FP7/Dxb Dubai / Mediavest|Spark Dubai | FP7/Dxb Dubai | FP7/Dxb Dubai / Mediavest|Spark Dubai | FP7/Dxb, Dubai | | Gold |
| KAFA (Enough) Violence & Exploitation | Leo Burnett Beirut | Leo Burnett Beirut | | | Leo Burnett Beirut | | Gold |
| Royal Jordanian | Memac Ogilvy Advize Amman | Memac Ogilvy Advize Amman/ Memac Ogilvy & Mather Dubai | | Memac Ogilvy Advize Amman | Memac Ogilvy Advize, Amman | | Silver |
| La Libanaise Des Jeux | Impact BBDO Dubai | Impact BBDO Dubai | | | | | Silver |
| Medcare Women & Children Hospital | The Classic Partnership Advertising Dubai | The Classic Partnership Advertising Dubai | | | | | Silver |
| Nestlé' Middle East | Memac Ogilvy & Mather Dubai | Memac Ogilvy & Mather Dubai | Mediamonks Dubai | | | OgilvyOne/ Magnet | Silver |
| Pril | TBWA\Raad Dubai | TBWA\Raad Dubai | | OMD Dubai | | | Silver |
| Support To Life | TBWA\Istanbul | TBWA\Istanbul | Jaguar Projects Istanbul | | | | Silver |
| Emirates NBD | FP7/Dxb Dubai | FP7/Dxb Dubai / Mediavest|Spark Dubai | FP7/Dxb Dubai | FP7/Dxb Dubai / Mediavest|Spark Dubai | FP7/Dxb, Dubai | | Silver |
| Medcare Women & Children Hospital | The Classic Partnership Advertising Dubai | The Classic Partnership Advertising Dubai | | | | | Silver |
| Rayyan Water | Y&R Dubai | Y&R Dubai | | | | Y&R Doha | Bronze |
| Dubai Tourism (Tourism And Commerce Mktg) | Wunderman Dubai | Wunderman Dubai | The Nudge Theory Dubai | Havas Media Middle East Dubai | | | Bronze |
| Mashreq Bank | Y&R Dubai | Y&R Dubai | | | | | Bronze |
| National Health Insurance Company - Daman | FP7/Dxb Dubai | FP7/Dxb Dubai | FP7/Dxb Dubai | FP7/Dxb Dubai | FP7/Dxb, Dubai | | Bronze |
| Go Sport | TBWA\Raad Dubai | TBWA\Raad Dubai | | OMD Dubai | | | Bronze |
| La Libanaise Des Jeux | Impact BBDO Dubai | Impact BBDO Dubai | | | | | Bronze |
| Amnesty International | TBWA\Istanbul | TBWA\Istanbul | Anima Istanbul | | | | Bronze |
| KAFA (Enough) Violence & Exploitation | Leo Burnett Beirut | Leo Burnett Beirut | | | Leo Burnett Beirut | | Bronze |
| Amnesty International | TBWA\Istanbul | TBWA\Istanbul | Anima Istanbul | | | | Bronze |
FILM

| ADVERTISER | ENTRANT | IDEA | PRODUCTION | MEDIA | PR | Additional | PRIZE |
| --- | --- | --- | --- | --- | --- | --- | --- |
| Zespri Kiwifruit | Blue Barracuda Dubai | Blue Barracuda Dubai | Montage Productions Dubai | | | | Grand Prix Campaign |
| Centrepoint | Impact BBDO Dubai | Impact BBDO Dubai | Good People Beirut | | | Lizard VFX / Serena/ Digital District/ Eardrum/ Goldstein | Gold Campaign |
| Emirates Group | TBWA\Raad Dubai | TBWA\Raad Dubai | Good People Beirut | OMD Dubai | | | Silver Campaign |
| du (EITC) | Leo Burnett Dubai | Leo Burnett Dubai | Stink London | Starcom Dubai | MSL Group, Dubai | | Silver Campaign |
| Connect | TBWA\Raad Dubai | TBWA\Raad Dubai | Focus Films Beirut | | | | Silver Campaign |
| Brave Heart Fund | Impact BBDO Beirut | Impact BBDO Beirut | Wonderful Productions Beirut | | | | Silver |
| Amnesty International | TBWA\Istanbul | TBWA\Istanbul | Anima Istanbul | | | | Silver |
| Beyti Idj | Look Advertising Company Cairo | Look Advertising Company Cairo | Look Advertising Company Cairo | | | | Bronze |
| Tecno Mobile | Impact BBDO Cairo | Impact BBDO Cairo | Rhino Productions Cairo | | | | Bronze Campaign |
| Du Dubai | Leo Burnett Dubai | Leo Burnett Dubai | Good People Beirut | | | | Bronze |
| MTV | TBWA\Raad Beirut | TBWA\Raad Beirut | City Films Beirut | | | | Bronze |
| Orman Charity Association | Tna Cairo | Tna Cairo / DDB Egypt Cairo | Tnp Giza | Tnm Cairo | | | Bronze |
| Samsung Gulf Electronics | Cheil MENA Dubai | Cheil MENA Dubai | Good People Beirut | | | | Bronze |
| Mada Masr | J. Walter Thompson Dubai | J. Walter Thompson Dubai | Dejavu Dubai | | | | Bronze |
| Visa | Impact BBDO Dubai | Impact BBDO Dubai | Impact BBDO Dubai | | | | Bronze Campaign |
FILM CRAFT

| ADVERTISER | ENTRANT | IDEA | PRODUCTION | MEDIA | PR | Additional | PRIZE |
| --- | --- | --- | --- | --- | --- | --- | --- |
| Mada Masr | J. Walter Thompson Dubai | J. Walter Thompson Dubai | Dejavu Dubai | | | | Grand Prix Campaign |
| Centrepoint | Impact BBDO Dubai | Impact BBDO Dubai | Good People Beirut | | | Lizard VFX/ Serena/ Digital District/ Eardrum/ Goldstein | Gold |
| du (EITC) | Leo Burnett Dubai | Leo Burnett Dubai | Stink London | Starcom Dubai | MSL Group, Dubai | | Gold Campaign |
| Mada Masr | J. Walter Thompson Dubai | J. Walter Thompson Dubai | Dejavu Dubai | | | | Gold Campaign |
| Coca-Cola | FP7/Cai Cairo | FP7/Cai Cairo | FP7/Cai Cairo | | | | Gold |
| du (EITC) | Leo Burnett Dubai | Leo Burnett Dubai | Stink London | Starcom Dubai | MSL Group, Dubai | | Silver Campaign |
| Lbci | J. Walter Thompson Dubai | J. Walter Thompson Dubai | City Films Beirut | | | | Silver |
| Mada Masr | J. Walter Thompson Dubai | J. Walter Thompson Dubai | Dejavu Dubai | | | | Silver Campaign |
| Du Dubai | Leo Burnett Dubai | Leo Burnett Dubai | Good People Beirut | | | | Silver |
| du (EITC) | Leo Burnett Dubai | Leo Burnett Dubai | Stink London | Starcom Dubai | MSL Group, Dubai | | Silver Campaign |
| Centrepoint | Impact BBDO Dubai | Impact BBDO Dubai | Good People Beirut | | | Lizard VFX/ Serena/ Digital District/ Eardrum/ Goldstein | Silver Campaign |
| Du Dubai | Leo Burnett Dubai | Leo Burnett Dubai | Good People Beirut | | | | Silver |
| MTV | TBWA\Raad Beirut | TBWA\Raad Beirut | City Films Beirut | | | | Bronze |
| UN Women Pakistan | BBDO Pakistan Lahore | BBDO Pakistan Lahore | Azad Films Karachi | BBDO Pakistan Lahore | BBDO Pakistan, Lahore | | Bronze |
| Coca-Cola | FP7/Cai Cairo | FP7/Cai Cairo | FP7/Cai Cairo | | | | Bronze |
| Mada Masr | J. Walter Thompson Dubai | J. Walter Thompson Dubai | Dejavu Dubai | | | | Bronze Campaign |
| Emirates Group | TBWA\Raad Dubai | TBWA\Raad Dubai | Good People Beirut | OMD Dubai | | | Bronze Campaign |
| Du Dubai | Leo Burnett Dubai | Leo Burnett Dubai | Good People Beirut | | | | Bronze |
| Vodafone Qatar | Memac Ogilvy & Mather Doha | Memac Ogilvy & Mather Doha/ Memac Ogilvy & Mather Dubai | The Talkies Cairo | | | | Bronze |
| Unilever | Kairo Cairo | Kairo Cairo | The Producers Giza / Monkeys Production House Cairo | | | | Bronze |
| Vodafone Qatar | Memac Ogilvy & Mather Doha | Memac Ogilvy & Mather Doha/ Memac Ogilvy & Mather Dubai | Good People Beirut | | | | Bronze Campaign |
| Unilever | Kairo Cairo | Kairo Cairo | The Producers Giza / Monkeys Production House Cairo | | | | Bronze |
INNOVATION

| ADVERTISER | ENTRANT | IDEA | PRODUCTION | MEDIA | PR | Additional | PRIZE |
| --- | --- | --- | --- | --- | --- | --- | --- |
| Spuble | Memac Ogilvy & Mather Dubai | Memac Ogilvy & Mather Dubai | Memac Ogilvy & Mather Dubai | | | Mindhyve | Grand Prix |
| Unilever | Geometry Global Dubai | Geometry Global Dubai/ Memac Ogilvy & Mather Dubai | | | | | Innovation Lynx |
| Samsung | Leo Burnett Dubai | Leo Burnett Dubai | | Starcom Dubai | Starcom, Dubai | The Goodfellas | Innovation Lynx |
INTEGRATED

| ADVERTISER | ENTRANT | IDEA | PRODUCTION | MEDIA | PR | Additional | PRIZE |
| --- | --- | --- | --- | --- | --- | --- | --- |
| du (EITC) | Leo Burnett Dubai,  | Leo Burnett Dubai | Stink London | Starcom Dubai | MSL Group Dubai | | Grand Prix |
| Pril | TBWA\Raad Dubai | TBWA\Raad Dubai | | OMD Dubai | | | Gold |
| Coca-Cola | Coke Red | Egypt | FP7/Cai Cairo | | FP7/Cai Cairo | | Silver |
| Saudi Telecom Company | J. Walter Thompson Riyadh | J. Walter Thompson Riyadh | | Starcom Riyadh | J. Walter Thompson Riyadh | | Bronze |
INTERACTIVE

| ADVERTISER | ENTRANT | IDEA | PRODUCTION | MEDIA | PR | Additional | PRIZE |
| --- | --- | --- | --- | --- | --- | --- | --- |
| du (EITC) | Leo Burnett Dubai | Leo Burnett Dubai | Stink London | Starcom Dubai | MSL Group Dubai | | Grand Prix |
| KAFA (Enough) Violence & Exploitation | Leo Burnett Beirut | Leo Burnett Beirut | | | Leo Burnett Beirut | | Gold |
| Connect | TBWA\Raad Dubai | TBWA\Raad Dubai | Focus Films Beirut | | | | Gold Campaign |
| Orange | FP7/Tun Tunis | FP7/Tun Tunis | FP7/Tun Tunis | FP7/Tun Tunis / Um MENA Tunis | UM MENA Tunis | | Gold |
| La Libanaise Des Jeux | Impact BBDO Dubai | Impact BBDO Dubai | | | | | Silver |
| du (EITC) | Leo Burnett Dubai | Leo Burnett Dubai | Stink London | Starcom Dubai | MSL Group Dubai | | Silver |
| Mars | Impact BBDO Dubai | Impact BBDO Dubai | Good People Beirut | | | Lizard VFX/ Serena/ Mango Jam Studio | Silver Campaign |
| du (EITC) | Leo Burnett Dubai | Leo Burnett Dubai | Stink London | Starcom Dubai | MSL Group Dubai | | Silver |
| Lenovo | Memac Ogilvy & Mather Dubai | Memac Ogilvy & Mather Dubai | | Mindshare Dubai | Memac Ogilvy & Mather Dubai | Adikt Mobile / Mango Jam Studio / Ogilvyone | Silver |
| Orange | FP7/Tun Tunis | FP7/Tun Tunis | FP7/Tun Tunis | FP7/Tun Tunis / UM MENA Tunis | UM MENA Tunis | | Bronze |
| Red Crescent Jordan | J. Walter Thompson Jordan Amman | J. Walter Thompson Jordan Amman | | Mindshare MENA Amman | | | Bronze |
| Go Sport | TBWA\Raad Dubai | TBWA\Raad Dubai | | OMD Dubai | | | Bronze |
| Emirates Group | TBWA\Raad Dubai | TBWA\Raad Dubai | Good People Beirut | OMD Dubai | | | Bronze Campaign |
| Nestlé' Middle East | Memac Ogilvy & Mather Dubai | Memac Ogilvy & Mather Dubai | Mediamonks Dubai | | | OgilvyOne/ Magnet | Bronze |
| Mars | Impact BBDO Dubai | Impact BBDO Dubai | Good People Beirut | | | Lizard VFX/ Serena/ Mango Jam Studio | Bronze |
| Unilever | Wunderman Dubai | Wunderman Dubai | Milkshake Media Dubai | PHD Dubai | | Pixel Plus Media | Bronze |
| Nestlé' Middle East | Memac Ogilvy & Mather Dubai | Memac Ogilvy & Mather Dubai | Mediamonks Dubai | | | OgilvyOne/ Magnet | Bronze |
MEDIA

| ADVERTISER | ENTRANT | IDEA | PRODUCTION | MEDIA | PR | Additional | PRIZE |
| --- | --- | --- | --- | --- | --- | --- | --- |
| Saudi Telecom Company | J. Walter Thompson Riyadh | J. Walter Thompson Riyadh | | Starcom Riyadh | | | Grand Prix |
| Abed Tahan | République Beirut | République Beirut | | République Beirut | | | Gold |
| National Health Insurance Company - Daman | FP7/Dxb Dubai | FP7/Dxb Dubai | FP7/Dxb Dubai | FP7/Dxb Dubai | FP7/Dxb, Dubai | | Gold |
| Orange | FP7/Cai Cairo | FP7/Cai Cairo | FP7/Cai Cairo | | | | Gold |
| Lay's | BBDO Pakistan Lahore | BBDO Pakistan Lahore | | | JBN Jaws, Lahore | Grey Density | Gold |
| Mars | Impact BBDO Dubai | Impact BBDO Dubai | Good People Beirut | | | Lizard VFX/ Serena/ Mango Jam Studio | Silver |
| Support To Life | TBWA\Istanbul | TBWA\Istanbul | Jaguar Projects Istanbul | | | | Silver |
| Go Sport | TBWA\Raad Dubai | TBWA\Raad Dubai | | OMD Dubai | | | Silver |
| Jarir | J. Walter Thompson Riyadh | J. Walter Thompson Riyadh | | Mediacom Riyadh | | | Silver |
| PepsiCo | Impact BBDO Dubai | Impact BBDO Dubai | Swerve Dubai | OMD Dubai | | Lizard VFX | Silver |
| Coca-Cola | FP7/Cai Cairo | FP7/Cai Cairo | FP7/Cai Cairo | | | | Silver |
| Zooba Eats | Kairo Cairo | Kairo Cairo | Bigfoot Films Cairo | Kairo Cairo | | | Silver |
| KAFA (Enough) Violence & Exploitation | Leo Burnett Beirut | Leo Burnett Beirut | | | Leo Burnett Beirut | | Silver |
| Mondeléz | J. Walter Thompson Cairo | J. Walter Thompson Cairo | J. Walter Thompson Cairo | Starcom Cairo | | | Silver |
| Saudi Telecom Company | J. Walter Thompson Riyadh | J. Walter Thompson Riyadh | | Starcom Riyadh | | | Silver |
| Mondeléz International | Mediavest|Spark Dubai | Mediavest|Spark Dubai | | Mediavest|Spark Dubai | | | Bronze |
| Bose | Mediacom MENA Dubai | Mediacom MENA Dubai | | Mediacom MENA Dubai | | | Bronze |
| Lenovo Middle East | Memac Ogilvy & Mather Dubai | Memac Ogilvy & Mather Dubai | | Mindshare Dubai | Memac Ogilvy & Mather, Dubai | Adikt Mobile / Mango Jam Studio / Ogilvyone | Bronze |
| Mastercard | FP7/Dxb Dubai | FP7/Dxb Dubai | FP7/Dxb Dubai | FP7/Dxb Dubai | FP7/Dxb, Dubai | | Bronze |
| Pril | TBWA\Raad Dubai | TBWA\Raad Dubai | | OMD Dubai | | | Bronze |
| Orange | FP7/Tun Tunis | FP7/Tun Tunis | FP7/Tun Tunis | FP7/Tun Tunis / Um MENA Tunis | UM MENA, Tunis | | Bronze |
| Mondeléz International | Mediavest|Spark Dubai | Mediavest|Spark Dubai | | Mediavest|Spark Dubai | | | Bronze |
| Batelco | FP7/Bah Manama | FP7/Bah Manama | | FP7/Bah Manama | | | Bronze |
| Mondeléz | J. Walter Thompson Cairo | J. Walter Thompson Cairo | J. Walter Thompson Cairo | Starcom Cairo | | | Bronze |
| Volkswagen Middle East | Memac Ogilvy & Mather Dubai | Memac Ogilvy & Mather Dubai | | | | | Bronze |
| GSK | Mediacom MENA Dubai | Mediacom MENA Dubai | | Mediacom MENA Dubai | | Grey MENA | Bronze |
| Vodafone | J. Walter Thompson Cairo | J. Walter Thompson Cairo | Magic Beans Productions Cairo | Mec Global Cairo | | Vodafone Egypt | Bronze |
| Orange | FP7/Tun Tunis | FP7/Tun Tunis | FP7/Tun Tunis | FP7/Tun Tunis / UM MENA Tunis | UM MENA, Tunis | | Bronze |
| Coca-Cola | Um7 Cairo | FP7/Cai Cairo | FP7/Cai Cairo | UM7 Cairo | | | Bronze |
MOBILE

| ADVERTISER | ENTRANT | IDEA | PRODUCTION | MEDIA | PR | Additional | PRIZE |
| --- | --- | --- | --- | --- | --- | --- | --- |
| Orange | FP7/Tun Tunis | FP7/Tun Tunis | FP7/Tun Tunis | FP7/Tun Tunis / Um MENA Tunis | Um MENA, Tunis | | Grand Prix |
| Lenovo Middle East | Memac Ogilvy & Mather Dubai | Memac Ogilvy & Mather Dubai | | Mindshare Dubai | Memac Ogilvy & Mather, Dubai | Adikt Mobile / Mango Jam Studio / Ogilvyone | Gold |
| du (EITC) | Leo Burnett Dubai | Leo Burnett Dubai | Stink London | Starcom Dubai | MSL Group, Dubai | | Silver |
| Videocon Mobile | Y&R Dubai | Y&R Dubai | | | | Rediffusion Y&R | Bronze |
OUTDOOR

| ADVERTISER | ENTRANT | IDEA | PRODUCTION | MEDIA | PR | Additional | PRIZE |
| --- | --- | --- | --- | --- | --- | --- | --- |
| The Cartel | Y&R Dubai | Y&R Dubai | | | | | Grand Prix Campaign |
| UN Women | DDB Dubai | Ic4design Hiroshima | | | | | Gold Campaign |
| Pril | TBWA\Raad Dubai | TBWA\Raad Dubai | | OMD Dubai | | | Gold |
| Medcare Women & Children Hospital | The Classic Partnership Advertising Dubai | The Classic Partnership Advertising Dubai | | | | | Gold |
| Coca-Cola Middle East | Memac Ogilvy & Mather Dubai | Memac Ogilvy & Mather Dubai | | | | | Silver Campaign |
| Ikea - Saudi Arabia | Memac Ogilvy & Mather Dubai | Memac Ogilvy & Mather Dubai | Leap Studios Jeddah | | | Memac Ogilvy & Mather Jeddah | Silver Campaign |
| Volvo | Memac Ogilvy & Mather Doha | Memac Ogilvy & Mather Doha/ Memac Ogilvy & Mather Dubai | | | | | Silver Campaign |
| Coca-Cola Middle East | Memac Ogilvy & Mather Dubai | Memac Ogilvy & Mather Dubai | | | | | Silver Campaign |
| Law Andak Dam | Impact BBDO Dubai | Impact BBDO Dubai | | | | | Bronze |
| Mars | Impact BBDO Dubai | Impact BBDO Dubai | | | | Tall and Short | Bronze Campaign |
| Emirates Group | TBWA\Raad Dubai | TBWA\Raad Dubai | Good People Beirut | OMD Dubai | | | Bronze |
| Etisalat | Impact BBDO Dubai | Impact BBDO Dubai | | | | VLQZ Photo | Bronze |
| Sydlexia | Impact BBDO Dubai | Impact BBDO Dubai | | | | | Bronze Campaign |
| Ikea - Saudi Arabia | Memac Ogilvy & Mather Dubai | Memac Ogilvy & Mather Dubai | | | | Memac Ogilvy & Mather Jeddah | Bronze |
| Volkswagen Middle East | Memac Ogilvy & Mather Dubai | Memac Ogilvy & Mather Dubai | | | | | Bronze |
| PepsiCo | Impact BBDO Dubai | Impact BBDO Dubai | Swerve Dubai | OMD Dubai | | Lizard VFX | Bronze |
PR

| ADVERTISER | ENTRANT | IDEA | PRODUCTION | MEDIA | PR | Additional | PRIZE |
| --- | --- | --- | --- | --- | --- | --- | --- |
| Royal Jordanian | Memac Ogilvy Advize Amman | Memac Ogilvy Advize Amman/ Memac Ogilvy & Mather Dubai | | Memac Ogilvy Advize Amman | Memac Ogilvy Advize, Amman | | Grand Prix |
| Al Munayes General Trading Est. | Beattie + Dane Kuwait | Beattie + Dane Kuwait/ Cinemagic Salmiya | Cinemagic Salmiya | Mec Kuwait City | | F.A.B. Production | Gold |
| Royal Jordanian | Memac Ogilvy Advize Amman | Memac Ogilvy Advize Amman/ Memac Ogilvy & Mather Dubai | | Memac Ogilvy Advize Amman | Memac Ogilvy Advize, Amman | | Gold |
| Lay's | BBDO Pakistan Lahore | BBDO Pakistan Lahore | | | Jbn Jaws, Lahore | Grey Density | Silver |
| Enti.Ma | J. Walter Thompson Casablanca | J. Walter Thompson Casablanca | J. Walter Thompson Casablanca | J. Walter Thompson Casablanca | J. Walter Thompson, Casablanca | | Silver |
| Mastercard | FP7/Dxb Dubai | FP7/Dxb Dubai | FP7/Dxb Dubai | FP7/Dxb Dubai | FP7/Dxb, Dubai | | Silver |
| Lenovo Middle East | Memac Ogilvy & Mather Dubai | Memac Ogilvy & Mather Dubai | | Mindshare Dubai | Memac Ogilvy & Mather, Dubai | Adikt Mobile / Mango Jam Studio / Ogilvyone | Silver |
| Alzheimer's Association Lebanon | Memac Ogilvy & Mather Lebanon Beirut | Memac Ogilvy & Mather Beirut/ Memac Ogilvy & Mather Dubai | | | | | Silver |
| Royal Jordanian | Memac Ogilvy Advize Amman | Memac Ogilvy Advize Amman/ Memac Ogilvy & Mather Dubai | | Memac Ogilvy Advize Amman | Memac Ogilvy Advize, Amman | | Silver |
| Mastercard | FP7/Dxb Dubai | FP7/Dxb Dubai | FP7/Dxb Dubai | FP7/Dxb Dubai | FP7/Dxb, Dubai | | Silver |
| Pril | TBWA\Raad Dubai | TBWA\Raad Dubai | | OMD Dubai | | | Bronze |
| Volkswagen Middle East | Memac Ogilvy & Mather Dubai | Memac Ogilvy & Mather Dubai | | | | | Bronze |
| Saudi Telecom Company | J. Walter Thompson Riyadh | J. Walter Thompson Riyadh | | Starcom Riyadh | J. Walter Thompson Riyadh | | Bronze |
| Amnesty International | TBWA\Istanbul | TBWA\Istanbul | Anima Istanbul | | | | Bronze |
| Murr Television | FP7/Bey Beirut | FP7/Bey Beirut | FP7/Bey Beirut | FP7/Bey Beirut | FP7/Bey, Beirut | | Bronze |
| Saudi Telecom Company | J. Walter Thompson Riyadh | J. Walter Thompson Riyadh | | Starcom Riyadh | J. Walter Thompson Riyadh | | Bronze |
| Volkswagen Middle East | Memac Ogilvy & Mather Dubai | Memac Ogilvy & Mather Dubai | | | | | Bronze |
PRINT & OUTDOOR CRAFT

| ADVERTISER | ENTRANT | IDEA | PRODUCTION | MEDIA | PR | Additional | PRIZE |
| --- | --- | --- | --- | --- | --- | --- | --- |
| The Cartel | Y&R Dubai | Y&R Dubai | | | | | Grand Prix Campaign |
| Law Andak Dam | Impact BBDO Dubai | Impact BBDO Dubai | | | | | Gold Campaign |
| Sydlexia | Impact BBDO Dubai | Impact BBDO Dubai | | | | | Silver Campaign |
| Boecker | J. Walter Thompson Dubai | J. Walter Thompson Dubai | | | | | Silver Campaign |
| The Cartel | Y&R Dubai | Y&R Dubai | | | | | Silver Campaign |
| Sasol | Memac Ogilvy & Mather Doha | Memac Ogilvy & Mather Doha/ Memac Ogilvy & Mather Dubai | The Film House Doha | | | | Silver Campaign |
| Boecker | J. Walter Thompson Dubai | J. Walter Thompson Dubai | | | | | Bronze Campaign |
| Sennheiser Middle East | BPG Bates Dubai | BPG Bates Dubai | | | | | Bronze Campaign |
PRINT & PUBLISHING

| ADVERTISER | ENTRANT | IDEA | PRODUCTION | MEDIA | PR | Additional | PRIZE |
| --- | --- | --- | --- | --- | --- | --- | --- |
| The Cartel | Y&R Dubai | Y&R Dubai | | | | | Grand Prix |
| The Cartel | Y&R Dubai | Y&R Dubai | | | | | Gold Campaign |
| Go Sport | TBWA\Raad Dubai | TBWA\Raad Dubai | | OMD Dubai | | | Silver Campaign |
| National Health Insurance Company - Daman | FP7/Dxb Dubai | FP7/Dxb Dubai | FP7/Dxb Dubai | FP7/Dxb Dubai | FP7/Dxb, Dubai | | Silver |
| Sydlexia | Impact BBDO Dubai | Impact BBDO Dubai | | | | | Silver |
| National Health Insurance Company - Daman | FP7/Dxb Dubai | FP7/Dxb Dubai | FP7/Dxb Dubai | FP7/Dxb Dubai | FP7/Dxb, Dubai | | Silver |
| Ikea - Saudi Arabia | Memac Ogilvy & Mather Dubai | Memac Ogilvy & Mather Dubai | Leap Studios Jeddah | | | Memac Ogilvy & Mather Jeddah | Bronze Campaign |
| Emirates Group | TBWA\Raad Dubai | TBWA\Raad Dubai | Good People Beirut | OMD Dubai | | | Bronze Campaign |
| La Libanaise Des Jeux | Impact BBDO Dubai | Impact BBDO Dubai | | | | | Bronze |
| Etisalat | Impact BBDO Dubai | Impact BBDO Dubai | | | | VLQZ Photo | Bronze |
| Boecker | J. Walter Thompson Dubai | J. Walter Thompson Dubai | | | | | Bronze Campaign |
| Sydlexia | Impact BBDO Dubai | Impact BBDO Dubai | | | | | Bronze Campaign |
| UN Women | DDB Dubai | Ic4design Hiroshima | | | | | Bronze Campaign |
PROMO & ACTIVATION

| ADVERTISER | ENTRANT | IDEA | PRODUCTION | MEDIA | PR | Additional | PRIZE |
| --- | --- | --- | --- | --- | --- | --- | --- |
| Pril | TBWA\Raad Dubai | TBWA\Raad Dubai | | OMD Dubai | | | Grand Prix |
| Royal Jordanian | Memac Ogilvy Advize Amman | Memac Ogilvy Advize Amman / Memac Ogilvy & Mather Dubai | | Memac Ogilvy Advize Amman | Memac Ogilvy Advize, Amman | | Gold |
| KAFA (Enough) Violence & Exploitation | Leo Burnett Beirut | Leo Burnett Beirut | | | Leo Burnett Beirut | | Gold |
| Pril | TBWA\Raad Dubai | TBWA\Raad Dubai | | OMD Dubai | | | Gold |
| Medcare Women & Children Hospital | The Classic Partnership Advertising Dubai | The Classic Partnership Advertising Dubai | | | | | Gold |
| Orange | FP7/Tun Tunis | FP7/Tun Tunis | FP7/Tun Tunis | FP7/Tun Tunis / UM MENA Tunis | UM MENA, Tunis | | Gold |
| Lenovo Middle East | Memac Ogilvy & Mather Dubai | Memac Ogilvy & Mather Dubai | | Mindshare Dubai | Memac Ogilvy & Mather, Dubai | Adikt Mobile / Mango Jam Studio / Ogilvyone | Silver |
| La Libanaise Des Jeux | Impact BBDO Dubai | Impact BBDO Dubai | | | | | Silver |
| Emirates Holidays | TBWA\Raad Dubai | TBWA\Raad Dubai | | OMD Dubai | | | Silver |
| Medcare Women & Children Hospital | The Classic Partnership Advertising Dubai | The Classic Partnership Advertising Dubai | | | | | Silver |
| Emirates NBD | FP7/Dxb Dubai | FP7/Dxb Dubai / Mediavest|Spark Dubai | FP7/Dxb Dubai | FP7/Dxb Dubai / Mediavest|Spark Dubai | FP7/Dxb, Dubai | | Bronze |
| UN Women Pakistan | BBDO Pakistan Lahore | BBDO Pakistan Lahore | Azad Films Karachi | BBDO Pakistan Lahore | BBDO Pakistan, Lahore | | Bronze |
| PepsiCo | Impact BBDO Dubai | Impact BBDO Dubai | Swerve Dubai | OMD Dubai | | Lizard VFX | Bronze |
| Mars | Impact BBDO Dubai | Impact BBDO Dubai | Good People Beirut | | | Lizard VFX/ Serena/ Mango Jam Studio | Bronze |
| Dubai Foundation For Women & Children | FP7/Dxb Dubai | FP7/Dxb Dubai | FP7/Dxb Dubai | FP7/Dxb Dubai / Plan B Advertising Dubai | FP7/Dxb, Dubai / Plan B Advertising, Dubai | | Bronze |
| Videocon Mobile | Y&R Dubai | Y&R Dubai | | | | Rediffusion Y&R | Bronze |
| Ikea - Saudi Arabia | Memac Ogilvy & Mather Dubai | Memac Ogilvy & Mather Dubai | | | | Memac Ogilvy & Mather Jeddah | Bronze |
RADIO

| ADVERTISER | ENTRANT | IDEA | PRODUCTION | MEDIA | PR | Additional | PRIZE |
| --- | --- | --- | --- | --- | --- | --- | --- |
| Kinokuniya | J. Walter Thompson Dubai | J. Walter Thompson Dubai | Bkp Media Group Dubai | | | | Grand Prix Campaign |
| KAFA | TBWA\Raad Dubai | TBWA\Raad Dubai | | | | BKP MEDIA GROUP | Silver |
| DAC | TBWA\Raad Dubai | TBWA\Raad Dubai | | OMD Dubai | | | Bronze Campaign |
| KFC | Impact BBDO Dubai | Impact BBDO Dubai | | | | EARDRUM | Bronze |