Ureed, the region's first editorial marketplace, is now officially open for businesses and freelancers across the Middle East. With a focus on content creation in multiple languages, the digital platform has been created to meet the growing needs for editorial content within the MENA market. Ureed will have a focus on Arabic, English and French languages.
Creating several options for companies within the platform including blogging, copywriting, legal documentation, editing, proofreading, as well as translation, the platform addresses the challenges associated with sourcing freelance linguists independently, where businesses often find issues such as quality, resource availability, scalability, project management and payment processing.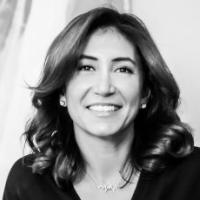 "This is a really exciting time for Ureed as we launch into the Middle East. There is a huge pool of talented freelance professionals available but often businesses are opting for the traditional hiring model due to the lack of choice and infrastructure. We see this as a new chapter for both businesses and the freelance workforce, as Ureed will allow people to hire quality talent, regardless of the size and complexity of the project," said Nour Al Hassan, Ureed Founder & CEO.
The platform promises businesses a user-friendly and responsive platform, as well as access to a pool of freelancers, and the ability for businesses to set their own budget based on the size and complexity of the project.
Ureed is also expanding its services outside the region, with the aim of reaching out to businesses across the globe to break the barriers of entering the Middle Eastern Market.