Following the launch of du, nearly a decade ago, the Emirates Integrated Telecommunications Company (EITC), a fully licensed telecommunications operator in the UAE, has introduced its second brand, Virgin Mobile, in a strategic decision to strengthen its telecommunications offerings.
Having the right to use the brand, Virgin Mobile in the UAE, EITC will fully manage and operate the new brand, in line with the regulatory obligations and compliances as set forth by the Telecommunications Regulatory Authority (TRA) of the UAE. The development is in sync with EITC's vision of becoming a digital transformation partner and an ICT solutions provider to meet the growing requirements of the fast-paced and dynamic UAE.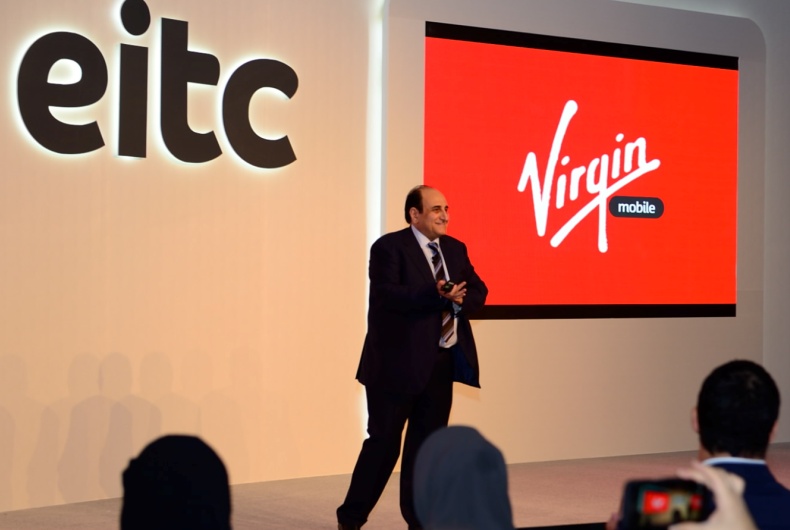 Propelled by digitalization and transformation, the advent of a connected mobile economy that is being witnessed on a global and regional level is incentivizing telecommunications operators to innovate on their brand and product propositions. New digital channels and experiences, and importantly the consumers' desire for always on, on-demand services has instigated telecommunications operators to become digitally agile and responsive.
"We believe that changing the paradigm when it comes to telecommunications will help bolster innovation and creativity throughout the country. Telecommunications has evolved beyond connectivity to becoming a transformative general purpose vehicle in nurturing a seamless socio-economic framework that is smart and mobile. Our aim at EITC is to firmly establish the UAE's leadership as a power centre for the region when it comes to telecommunications by introducing innovative brands that will drive the connectivity agenda in new and unexplored directions," said Osman Sultan, Chief Executive Officer, EITC.
"We are thrilled to bring Virgin Mobile as the second EITC brand in the market. We want to bring a differentiated experience, one that truly embraces digitalization," said Karim Benkirane, Managing Director, Virgin Mobile UAE.
Telecommunications transformation is driven by digitalization; EITC is not just enhancing the customer experience, but also creating new and improved propositions that add benefit to consumers and enterprises throughout the country. Its effects will resonate across the various categories served by the telecommunications industry, including the product on offer, value creation for the consumer, and the elevated experience.
"At EITC, we have always worked hard to offer our customers a vision of the future today. Our aim is to ensure a certain level of integrity in all of our products and to nurture trust in our brands. Over the years we have worked relentlessly to support individuals, enterprises and government led initiatives through our brand du, and we look forward to introducing a new brand that will bring additional excitement, and more importantly innovation and connectivity to the UAE," added Mr Sultan.