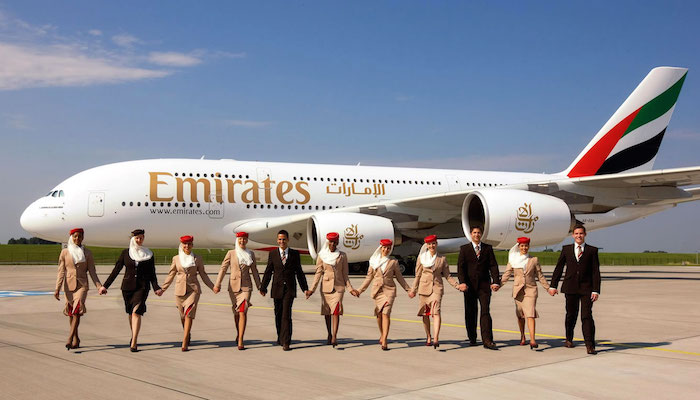 Leaving behind global giants like WhatsApp and Samsung, Dubai based airline Emirates has once again secured its position at the top, according to the YouGov BrandIndex Mid-year Rankings.
The report states 'The home-grown mega brand has maintained its aggressive sponsorship strategy this year so far, continuing to support the likes of Arsenal, AC Milan, the Rugby World Cup and the F1 Grand Prix, the Australian Symphonies and the Dubai Jazz Festival'.
The others in the top ten include Whatsapp, Samsung, Apple, Google, Facebook, Etihad Airways, YouTube, Apple iPhone, Emaar and Dubai Mall.
Etihad Airways debuted this year coming on the seventh position after debuting a revolutionary new airline class called "The Residence" and rolling out an advertising campaign, named "Flying Reimagined", starring Hollywood actress Nicole Kidman.
The Arab World has not stayed behind from embracing social media and this is evident with most of the top 10 ranking brands being digital-based.
In Saudi Arabia, where BrandIndex tracked brands in16 sectors, Samsung topped the chart. Apart from the global brands, the home grown brands that topped in the top 10 included fast food chain Al-Baik in the fourth position and Riyadh-based dairy company Almarai.
Al Baik continued its tradition of sponsoring community initiatives this year, such as the Please Park it Right campaign and Anti-Littering campaign in Jeddah which produced great amounts of positive Buzz, the report said.