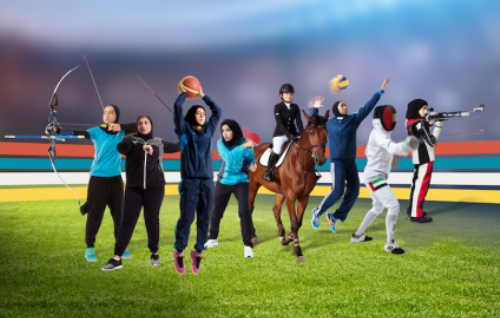 Etisalat continues to invest in local and regional events that align with its broader goals in order to stay connected with its audiences. Having been a supporter of the Arab Women Sports Tournament (AWST), this year the telecom operator has signed an agreement with the tourney's Supreme Organizing Committee (SOC) naming it the Exclusive Partner for the fourth edition, taking place from February 2-12, 2018.
In a company statement, Etisalat reiterated that its new role reflects its commitment to partner with local events that promote top-tier initiatives on health and fitness, and the empowerment of women across all fields, the sports industry in particular.
AWST is making the final preparations for the event that will see 15 Arab nations participating this year.
"As AWST continues to grow in terms of the number of participating clubs and countries and the quality of competition, we have seen a sharp increase in the interest of the tournament from the public and private sector both regionally and internationally. Having a brand as renowned as Etisalat as our Exclusive Partner is an excellent reflection of the prestige of the event and its prominence on a global sporting stage," said Sheikh Khalid bin Ahmad Al Qasimi, Head of the SOC of AWST.
In April 2017, the Union of Arab National Olympic Committees approved SWSF as the official organizers of AWST's fourth edition, featuring nine sports including basketball, volleyball, table tennis, fencing, archery, shooting, athletics, karate and show-jumping.
"The Arab Women Sports Tournament is aligned perfectly with Etisalat's philosophy of promoting sporting excellence, equality, health and fitness and empowerment across the UAE and beyond. As a Platinum Sponsor at the event's last edition Etisalat has always been a strong advocate of the competition and the move this year to become the Exclusive Partner reinforces our values and the importance we place on the event," added Abdulaziz Taryam, CEO Adviser and GM of Etisalat Northern Emirates.