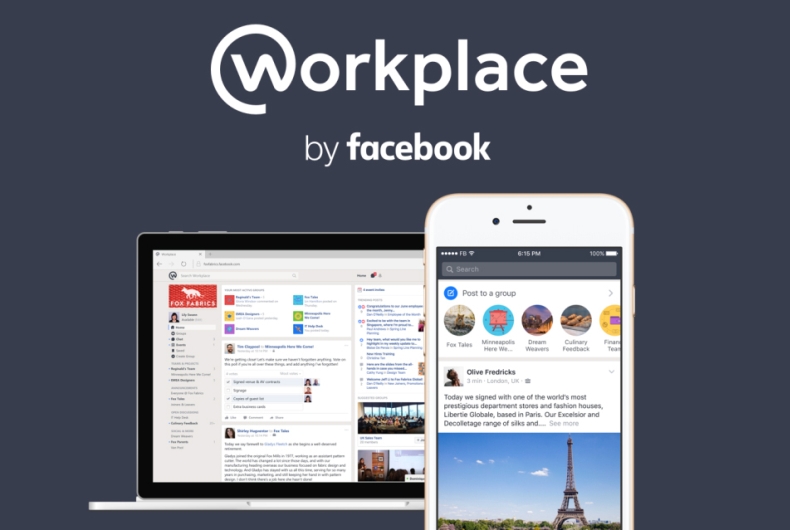 As Facebook continues to grow its presence both in people connecting with families and friends, and with organizations and businesses, it has also steadily worked in the past year to be part of the workplace for professional networking and communication.
In an update to Facebook at Work that has been operational for over a year now, Facebook has rechristened the offer to Workplace and has added a price to it along with several enhancements that can assist companies in using Workplace as an internal app.
"Facebook has spent its first 12 years connecting people in their personal lives. With Workplace, we are now able to help users improve productivity through collaboration on a platform that they are already familiar with. We now want to help companies in the MENA region build connections between coworkers and transform how teams work together. Organizations are stronger – and more productive – when everyone comes together," said Jonathan Labin, Head of Facebook MENA.
In the region, large companies like Landmark Group rolled out Workplace to help their leadership to communicate with over 9,000 employees for important company-wide announcements across all languages and time zones.
"For a large and diverse company like ours, Workplace was an ideal solution for our employees to connect and collaborate faster and more efficiently across teams and regions. Landmark employees also have the option of using the Workplace App in Arabic, which is especially great for Arabic-speaking team members," commented Vipen Sethi, CEO Landmark Group.
Competing directly with the likes of Slack, Workplace is about more than just communicating between desks within the walls of an office. "Some people spend their entire workday on the go, on their mobile phone. Others spend all day out in the field, or on the road. We've been amazed by the breadth of organizations who've embraced Workplace — from a shipping company that can now connect with their ship crews using Live video, to a bank that now uses Workplace instead of fax machines and newsletters to share updates with its branches," Facebook explained in a company post.
While Workplace has all classic features that Facebook offers, the company has built 'Workplace-only' features such as a dashboard with analytics and integrations with single sign-on, in addition to identity providers that allow companies to more easily integrate Workplace with their existing IT systems. Workplace will also have multi-company Groups, designed as shared spaces that allow employees from different organizations to work together, to extend collaboration with other companies.