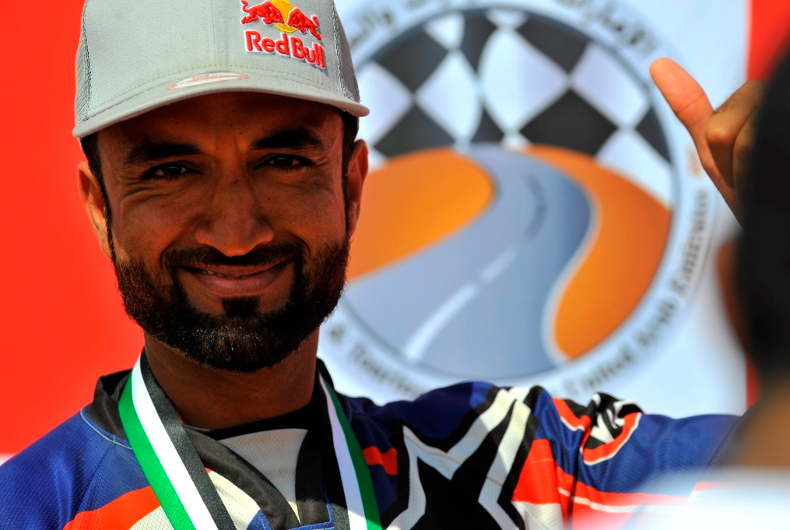 The role of the brand ambassador has undergone significant change in an age of social media influencers and micro influencers. Mohammed Al Balooshi, the Emirati-national Motocross champion, represents the class of brand ambassadors who know how to connect with their target audiences the new and the old-fashioned way. The sportsman's endorsements today include brands such as Casio G-Shock, Red Bull, Al Ain Water and Abu Dhabi Sports Council. The professional motorcycle rider with the largest awards has some rules in endorsing brands.
At the launch of the Casio G-Shock's limited edition Mudmaster timepiece in a special collector's box, the Arabian Marketer caught up with Mr Balooshi on the responsibilities of being a brand ambassador, the significance of trust and more. Edited Excerpts:
In an era of influencer marketing, micro influencer marketing and especially in a world of mistrust, where consumers continuously question the credibility of a brand and its communication, what is the responsibility on a brand ambassador?
I am a hardworking person. People know me as a tough competitor and Casio G Shock's Mudmaster is a tough brand. There is a connection that resonated with me and that is what I look for in choosing brands. Adding a brand like Mudmaster G-Shock, for me, adds to my profile and allows me to stay on my game. In a manner, it helps me chase my goal which is accomplishing more championship and by being a brand ambassador, adds a new responsibility. I already have other brands, so this adds another weight and give me confidence. A brand endorsement must be a win-win proposition for both the brand and the endorser. That is when it truly works out.
How important is influencer marketing in present times?
It's very important. From a brand's perspective, I suppose it is important to have trust in the influencer. For people like me, who have been in the motor sports scene for the past 20 years, I feel like I have paid my dues and I am here for that very reason. I have worked very hard. People think it's an easy life and fun. It's a lot of fun but it's definitely not easy waking up every day and training hard to be your A-game always. If it is not you, there are 20 other riders who want to be in your spot. I have been blessed to do well these years and In Sha Allah this will give me a platform to work further.
How do you see the brand and brand ambassador relationship in representing each other?
I think both parties should do their end. At my end, as an athlete, I have to first of all proudly represent my country, UAE, in the international field. Following that, I must represent all my sponsors, who are involved and who have put their faith and trust in me, in the best way possible. This is very important. I was recently crowned the winner of Asia Cup in Bahrain. If these people and these companies don't put their faith in me, there can be lack of motivation. Everyone can work endlessly but when someone acknowledges what you deserve, it gives the push to go the extra mile.
Who do look for in a brand before you endorse it?
The chemistry with the team I would be working with. I don't look at the brand as much as I look at the mutual understanding and the working relationship, which again must click from both sides. It is not very different from a marriage. It won't work if one party doesn't suit the other. I represent and connect with the youth audience. They expect this and are looking for this. I am humbled and honored to be part of it.
Any brand on your wish list?
That is a difficult question to answer. Not for any other reason but because I think I am living a dream. I am still speechless from the experience at the Casio G-Shock launch. It is an overwhelming experience for me to be linked to such a big name. As a child I always looked up to Casio, who didn't! As I said, I am humbled, and really blessed.