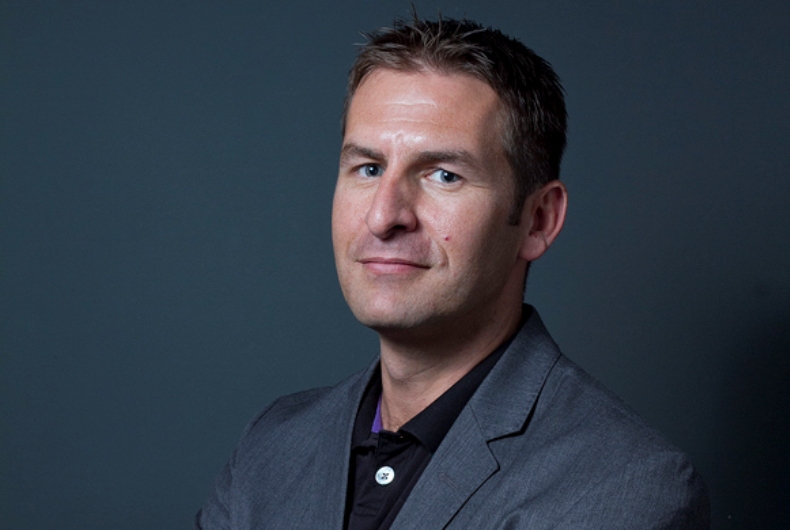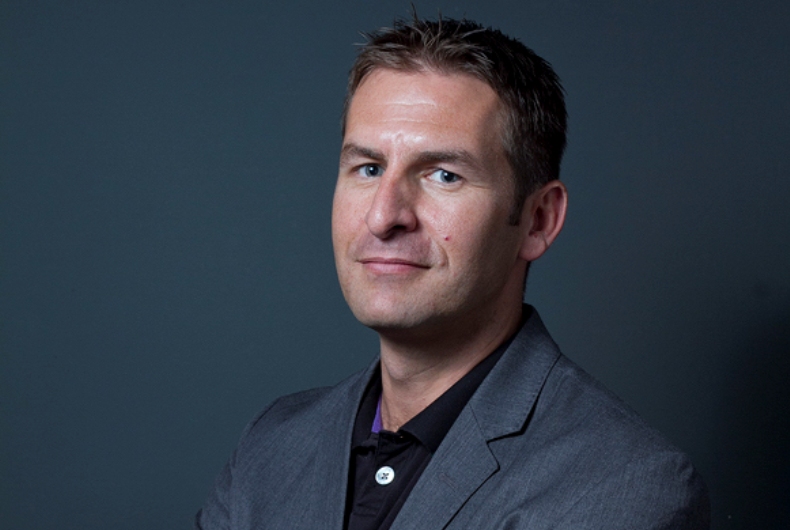 FP7/DXB is beginning 2018 with a new leader onboard and Jon Marchant, the agency's recently appointed managing director, is looking forward to this new mandate.
Mr Marchant, who has recently moved to Dubai from McCann Central in the United Kingdom, is credited with creating one of the largest McCann integrated agencies in the UK outside London and the largest McCann operation in Europe. For him, the 2018 task is not only dealing with a new market but also in a year when the region will have to brave some tough economic challenges.
In a conversation with Arabian Marketer, Mr Marchant asserts that his initial experience has been encouraging and a big reason for that is the FP7 way of working.
"I find many similarities between FP7/DXB and McCann Central, where I have learned my trade more recently," he says, elaborating, "The relentless, roll-your-sleeves-up nature in which FP7 operates is different from London agencies and resembles UK regionals that are 'hungrier' to prove their worth. My approach to helping clients hasn't been so much 'I'll do my best' but more 'I'll do whatever it takes' and I see this trait in most if not all the FP7 DXB team I've inherited."
Mr Marchant has also taken note of the differences, especially in relationship dynamics between marketers and agencies.
"There is significant emphasis on building relationships here, and putting in the hours before clients will trust you with their marketing budgets, more so than Europe," he says, adding, "I am super excited about plying my trade in Dubai. It's a fascinating and progressive city and we have a client portfolio that many would be envious of. Overall I relish what lies ahead."
The FP7-McCann Combo
Mr Marchant's McCann experience is interesting because even though FP7 is a McCann Worldgroup company, the two entities are distinctly different. To think that he was joining McCann in another city would be a mistake – one that Mr Marchant has no intention of making. He explains that it is in fact the combination of the two that creates "something very special".
Where McCann Worldgroup offers over 100 years of heritage, leadership, and the best tools, approaches and insights that are available, FP7 is "unique" in the marketplace. "FP7 is the only agency that can represent the true voice of the Middle East. It's been here for 50 years and the original founding family is still very much involved today. It also possesses an entrepreneurial spirit that I love," he says.
The agency's two strategic pillars of 'truth' and 'dare', in a way reflect the dual ownership. "'Truth well Told' has been McCann's mantra since inception, FP7 is the 'dare' and is a nod to the creative bravery that it lives and breathes every day," explains Mr Marchant.
And it is this thought process that has created the agency's new positioning.
A New Call
With the objective to morph into the agency of the future, FP7/DXB's newest boss has been busy working on a course of action. A key step in that direction was articulating the new positioning, which reads as 'As the voice of the constantly evolving MENA, we solve clients' business problems through data-driven truths and daring creativity'. The new positioning will drive much of FP7's 2018 agenda.
The next steps for FP7/DXB also include a renewed approach towards new business development. "I've always been taught that new business is the lifeblood of any agency and I'm keen to continue the growth. Our strategy is incredibly simple: looking for clients that are challenging and aspirational, that want their work to be commercially effective and who share similar values as ourselves," Mr Marchant states.
Going beyond the brief is another point on the 2018 to-do list. "There will be increased emphasis on outstanding client service, proving our added value beyond just existing scope," he says. Another point is leveraging the global network where necessary.
"We were lucky enough to land some fantastic clients towards the end of the last year, such as Dubai Properties and Uber, so our focus at the moment is bedding these in and looking after our valuable existing clients," Mr Marchant adds.
He reiterates that gearing up for the future is a constant exercise. "The challenge is keeping up with innovation and ensuring that everyone in the office has a holistic viewpoint on every touchpoint. My team is very open to learning and are equipping themselves to learn about all the specialisms that come our way. We have to create and nurture the culture that encourages that mindset," he concludes.
Five Qs To Jon Marchant On The New Mandate
The year 2017 has been a tough one for the region, not to mention other challenges unique to the Middle East. How do you view these?
I am pleasantly surprised by how open and brave the clients in this region are. There is a genuine appetite in doing great work and getting praise for it to the degree that I saw only rarely in the UK. I think there is a bit of a pessimistic undertone to the UK right now following Brexit. Yes, there are clearly financial issues here but people still have a smile on their faces and they are doing brave work, which is very exciting.
FP7 has put emphasis on collaborations, FP7 Start for instance. How do some of these help you in doing great work?
It is another perspective on clients' businesses. FP7 Start aligns with our entrepreneurial way of doing things. Depending on the clients' needs, we have collaborations or strategic partnerships that enable targeted teams and younger blood to work on solving problems or getting a fresh take on the creatives. And you will see more of this going forward. We are not blinkered to think the best ideas can only come from our own people and we're exploring partnerships and collaborations all the time, if it will help us crack big meaty problems for our clients.
Digital ad spends are growing in the region. Do you see creative solutions keeping up?
Absolutely, digital has merely broadened our potential to do great things creatively. With a broader palette of digital platforms available and the ability more than ever to show genuine effectiveness for our efforts, it's an exciting time to be in this industry.
What about content creation given that brands see it as a priority today?
What we do is essentially content and we are organizing ourselves to be the agile agency of the future. The first thing this means is creating the right teams by pulling in the experts, creating hybrid teams with the right talent and being nimble.
What are the challenges you see in 2018?
Quite a few but that's what gets me out of bed in the morning. Continuing to hire the very best talent in the region, working out what to do with all this data we have access to, battling against the tough economical climate and ensuring FP7 remains at the top of the perch when it comes to creative effectiveness.