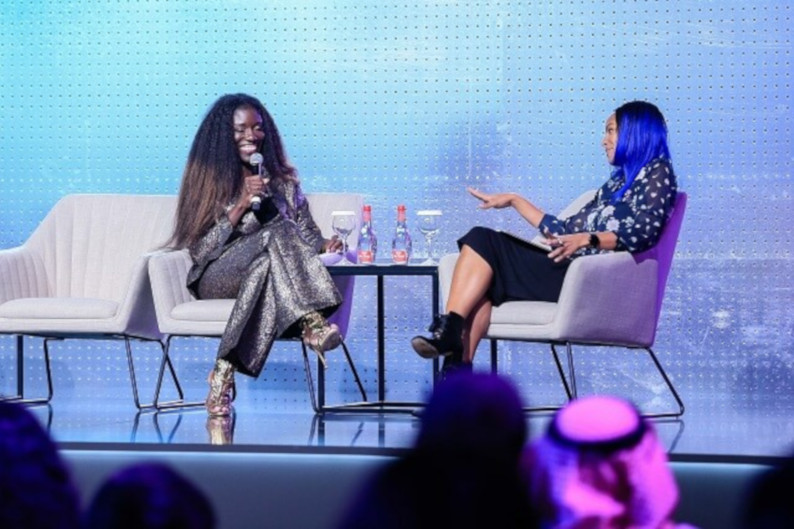 The 39th edition of GITEX Technology Week is as charged and as action packed as expected. Among the keynotes this year was rockstar marketer, Bozoma Saint John, also known as 'Boz' in the marketing world.
Considered a force in the marketing industry, Ms Saint John, at present the chief marketing officer of Endeavor spoke on making big moves, without regrets. As is known, she had moved from her role as CMO of Uber in March this year.
From being VP of Marketing at Pepsi, where she worked with Beyoncé, to Head of Global Marketing at iTunes and Apple Music, and CBO at Uber, Ms Saint John has gone from strength to strength in the marketing world and is soon set to star in her own TV show.
"Part of my success is that I am forever curious about people; I am always inquisitive to find out why people act in a particular manner or why they do things in a certain way," she said, adding, "We often bucket people into groups and dismiss them with general statistics – whether it is through gender or their place of origin, but we often forget that there is a beauty in their differences. Even customer data will tell you to go deeper and find out about the inconsistencies."
In a conversation with Lucy Hedges, BBC Presenter and Technology Editor – UK Metro, a topic that Ms Saint John was also particularly passionate about is the diversification of boardrooms.
She commented, "Women leave corporate environments at a much faster rate because of micro-aggressions such as 'my voice won't be heard' or 'I won't be given bigger position or assignment' — which companies need to rectify. If you are a company that wants to see better results in sales, make more money or simply succeed, or if you are 21st century company that wants to stay around for a long time, you need to figure out how to be more inclusive and diverse with your workforce."