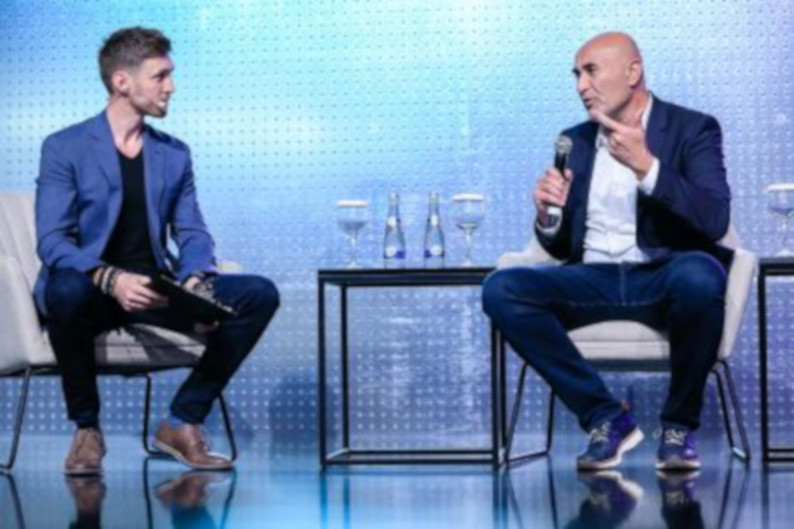 Ronaldo Mouchawar, the co-founder and CEO of Souq.com, who now leads the Amazon's presence in the Middle East, was among the major highlights at the 39th edition of the GITEX Technology Week.
In his session, Mr Mouchawar discussed the 'magic' behind Amazon's famed acquisition of Souq, culture change and how the integration with the tech giant has impacted the business.
"At Amazon, there is an exercise you do when you are thinking of innovation – you write a press release, imagining that your customer is going to read it, so you write it by keeping them in mind. It's a one-page narrative explaining your vision using customer-centric language, so it helps identify what they really want and address their pain points," he said.
In an on-stage conversation with Tom Otton, Founder and Managing Director of Create Media Group, Mr Mouchawar recalled the mistakes Souq made in its journey of tremendous growth.
"We had many sections at the start on Souq.com; for instance, a car section, a real estate section. Over time, we realized that to be known for something particular we needed to do less in order to grow, so we retired our auction site, and then our car section. This is what you learn in journeys like these," he said.
The real drivers were taking customer insights backwards and making sure the platform was solving them, ultimately was worked in the favor of the ecommerce player.
On a parting note, Mr Mouchawar shared tips with budding entrepreneurs in the region. "Entrepreneurs need to focus on what customers want and that should be the key driver to take important decisions among other things. Focus drives depth and depth drives innovation," he advised.