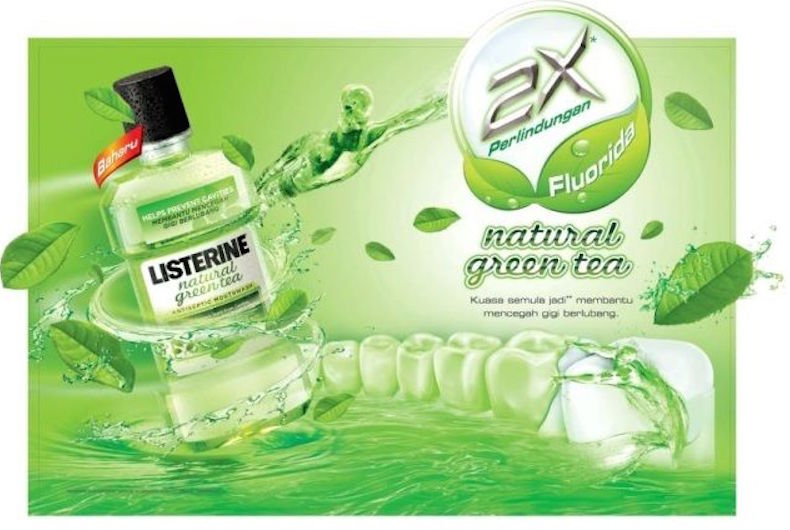 In the Middle East and North Africa region, digital video consumption has risen fastidiously. Marketers and brands are revamping their digital marketing strategies to gain consumers attention and catch up with the changing digital behavior of consumers.
In one of its recent case studies, Google studied the brand Listerine and its customized videos to reach YouTube audiences with highly relevant messaging.
With the help of Google and DoubleClick Bid Manager (DBM) tools, the antiseptic mouthwash owned by Johnson & Johnson, launched videos keeping campaign messaging at the heart of the launch. Listerine Green Tea, the team at J&J and J3 wanted to increase engagement by maximizing the relevance of campaign messaging around the specific cavity protection benefits of the range.
"With Google's DBM, Listerine was able to connect with its consumer on a much deeper level and provide personalized messages based on their passion points. This allowed us to cut through the clutter and successfully communicate the key message with scale and efficiency," said Holly Flintoft, Head of Media and Digital, J&J MENAP.
The team at J&J and J3 utilized its existing video asset and identified four core audiences they wanted to engage with based on the brand strategy and core target. Four videos were produced which were customized based on the profile of the audience itself, with a separate call to action inspired by the audience segmentation.
"Leveraging a modular campaign, recommended by Cadreon, DBM allowed us to dial up best performing assets and audience clusters during the campaign. DBM's versatility really came through and delivered results for us," commented Steven Sidawi, Associate Director, Digital, J3.
The videos were released on Youtube using its TrueView format. According to Google, 'the customized versions produced a 38 percent higher view-through rate than the generic video. The approach also demonstrated solid cost efficiency, with the customized versions delivering 4 percent lower cost per view than the generic video.'
This case study can be accessed at Think With Google.