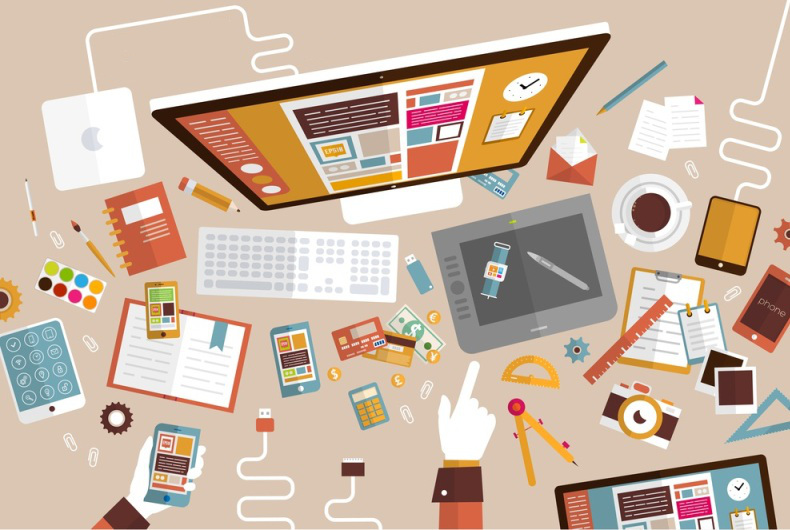 The changes in the device ecosystem, recent shifts in video behavior and the need to understand a constantly changing future in terms of consumer technology have led to the emergence of a new kind of consumer – the 'onliner'. Google has taken a closer look at this customer in its Connected Consumer Study 2017.
Bolstered by key metrics from Egypt, Saudi and the UAE, the study reveals interesting insights for marketers in the Middle East & North Africa (MENA) region.
The Importance Of Onliners To Marketers
According to Google's Connected Consumer Study, users today think of the internet as a fun destination as well as a daily-use digital tool and the first place to search for information. Online users, aka 'onliners', are often older than a marketer may think, and many use the internet several times daily.
In the UAE, 94 percent of onliners access the internet more than once a day. Saudi is aligned with the global average of 86 percent and Egypt is only slightly lower (82%). These metrics make it clear that digital offers an opportunity for marketers in the region to create an ongoing dialog with onliners on a day-by-day basis – ideally suited to programmatic moments-based bidding.
Onliners frequently pursue digital activities such as search, looking up directions or watching online video. And because search, maps and video and are mobile-centric platforms, onliners are very likely to access them via mobile phone rather than computer.
Changes In The Device Ecosystem
The rise in smartphone and connected devices continues, and this influences how people communicate with each other as well as how they interact with digital. In both the UAE and Saudi, 96 percent of the local population now uses a smartphone, while penetration is at 47 percent in Egypt.
In spite of the growing relevance of mobile phones for any kind of activity, desktop devices such as laptops and tablets remain relevant. Looking forward, a new generation of connected devices – wearables, smart speakers, digital assistants and VR – is starting to emerge. To stay ahead of the curve, now is the time for brands to explore how these new opportunities can support consumers and business goals alike.
Many onliners believe that new technologies offer more opportunities than risks, but again it's paramount to them that their data remains safe. This calls for companies to invest in sensitive data management and to prioritize transparency.
Video & New Consumer Behaviors
Next to traditional, linear TV, people today are enjoying TV content online using services including Chromecast TV, Amazon Fire and Apple TV. They're also using catch-up TV and on-demand services, as well as simply streaming TV content online. On top of these options, consumers are taking advantage of videos available online beyond TV content, such as videos on YouTube, on social media or on any type of website. Like digital TV, watching online videos is a growing trend.
While modern TV sets offer internet access and online video platforms offer traditional TV content, it seems people are increasingly directing their focus to the content itself and its availability across screens and viewing options. Users can now access video content across any internet enabled screen when and where they want, as opposed to being constrained by linear broadcast airing schedules. The lines between traditional TV content and online video are blurring, along with the platforms where this type of content is consumed.
Meanwhile, the traditional TV screen is typically surrounded by other connected devices, enticing people to go online while they watch TV – an activity known as 'screen stacking'. In the UAE, 52 percent of people are participating in this phenomenon. In Saudi it's 36 percent with Egypt at 21 percent. For brands, this means a cross-platform, cross-screen approach is paramount in building a video strategy.
Technology & What the Future Holds
Alongside the growth in the average number of connected devices people are using, they're also starting to embrace the very latest offerings such as VR headsets, wearables or apps that can be used on a smart TV. Awareness of digital assistants – new technologies integrated into a connected device – is on the rise as well. With the new technology, discussions around data privacy and security are on the rise, contributing to the creation of a more privacy-savvy user.
In the region, the majority of people say that technology offers more opportunities than risks (76% in UAE, 65% in Saudi and 77% in Egypt). At the same time, the majority affirms that data privacy is really important to them (80% in UAE, 78% in Saudi and 79% in Egypt).
Interestingly, people who rate their digital skills as excellent or good feel more comfortable about and have a better overall perception of digital assistants. From a brand perspective, this means that data privacy will always remain a topic of concern, so people need to be reassured that their data is in good hands.
For over seven years, Google's Connected Consumer Study has offered marketers and brands insights about audiences, consumer trends and technology shifts in the market. It's one of the largest research studies of its kind worldwide with regional coverage spanning 63 markets.