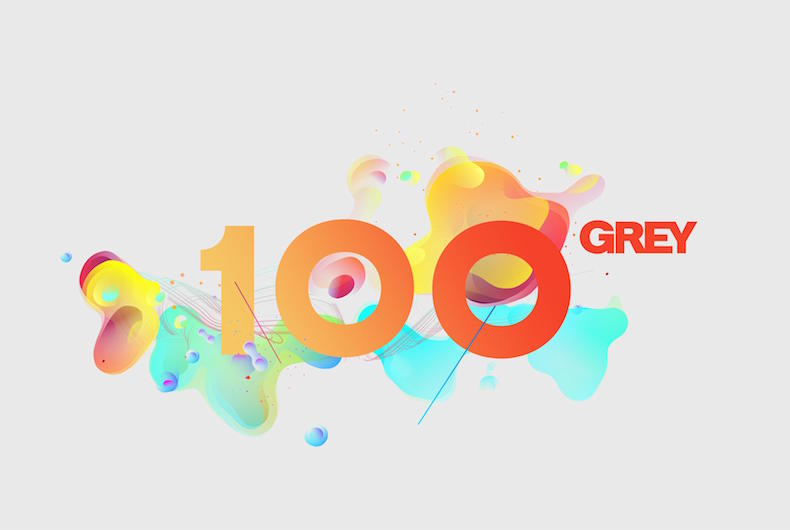 Grey is celebrating 100 years. Rising from a one-room, one-man operation to winning Global Agency of the Year awards, Grey is kicking off its 100 years with a global summit and the reveal of a new visual identity that will be used for the entire Centennial year.
Last month, 200 agency leaders from around the world came together at the Whitney Museum in New York to begin a week-long series of activities that look at the legacy of Grey and discuss the future of advertising. At the dinner, Jim Heekin, Chairman and CEO, and Michael Houston, Global President revealed the commemorative logo to celebrate this legacy. The agency explains the visual identity as a combination of design and technology that celebrates the colorful minds of its 5,000 employees by scanning their brainwaves and turning them into art.
"As Grey turns 100, we want to celebrate our individual and collective creativity, the power of diverse minds colliding to create new and beautiful things. Our new logo represents the power of our diverse and colorful minds and the people whose ideas have made Grey into a leader in creativity," said Michael Houston, Global President, Grey.
The logo was created using a 3D-printed bio-sensing, brainwave-monitoring headset. The headsets read electrical activity as employees worked on real briefs and a custom algorithm then generated colorful images of these brainwaves that Grey termed 'Brain Portraits'.
Each portrait was unique, but many of them were combined to create the new Centennial logo, integrating global employees' readings into the final product, which represents the diversity of thought that fuels our creativity. The headsets were shipped to Grey's offices around the world.