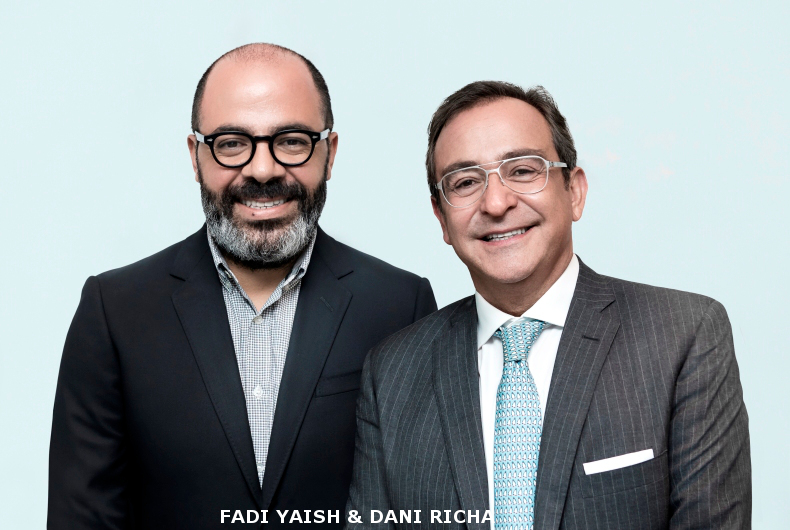 The Directory Big Won 2016 rankings placed the BBDO Network ahead of any of its competitors – a feat that BBDO is perfecting year-on-year. One of the main contributors to this success is the fact that the agency stood numero uno in 12 of its markets. This included agency offices in the Middle East & North Africa (MENA) region as well.
BBDO's recognition in Director Big Won, on the back of its performance in various markets, is significant because it indicates a similar quality of work and benchmark across its offices, which is testament to the 'network' promise of a global player. "What separates one agency network from another is the ability to deliver work that works for its clients. Data proves that award winning work works better. In that context, topping the Directory Big Won matters. To do so once is good. To do so 12 out of 13 years, is great," says Andrew Robertson, President and CEO, BBDO Worldwide.
The Dream Run
"We have seen a lot of genuine brilliant work coming out of MENA in the last couple of years, even from countries that no one expected from. With Fadi Yaish leading the team, Impact BBDO has done spectacularly well and continued its winning spree of 2015," remarks Patrick Collister, Author of the Big Won.
Impact BBDO's dream run in 2016 began with the Dubai Lynx International Festival of Creativity, where it was named Agency of the Year 2016. If the agency's preparations for this year are anything to go by, it is showing no signs of slowing down. In the overall scale, the agency's performance across platforms contributed to the UAE ranking among the top awarded countries.
For Dani Richa, Chairman and CEO, Impact BBDO Group Middle East, Africa and Pakistan, a key strength of the region is the diversity and talent, and he believes that the winning streak helps create the right environment to attract more talent.
Explaining that there is scope to bring in more local talent in the mix, Mr Richa observes, "While we are working hard on getting more Gulf Arabs interested in our industry, as I'm sure the added value would be tremendous, our agencies in Egypt, Lebanon, Pakistan and Tunis have a talent pool made up of over 90 percent nationals in those countries. I wish to see the same percentage in places such as Saudi Arabia and other Gulf countries. Hopefully, with the industry doing so well creatively, it would be an attraction for young Gulf Arabs to choose our industry as a profession."
What Winning Means
In the agency world, where financials are kept closely guarded, award wins serve as a benchmark to gauge the better performing agency. But winning makes a difference at more levels than this. "As creative professionals, we need this recognition," asserts Impact BBDO's Executive Creative Director Fadi Yaish, who has been ranked number four in Big Won 2016's Most Awarded Executive Creative Directors globally.
"We need our talent to be recognized for their hard work and dedication. We need our clients to be acknowledged for their bravery and taking risks. I need to look at my team and clients in the eyes and tell them it was worth it; now, let's do it again. When hard work doesn't pay off in life, it is a letdown. It is the same principle at the workplace. In our work, the pay check is not a payoff for passion and love; it is the sense of achievement that pushes us forward," Mr Yaish states.
It is the love and the passion for work that has led agencies such as Impact BBDO to achieve many milestones and aim for award winning campaigns. "It is very simple and no secret. We have more people who love what they do, and are unconditionally committed and dedicated. When you have a team like that, anything is possible. There are many talented people in our business. However, not everyone is willing to do what it takes. Not everyone can keep bouncing back from every challenge to get the job done, to achieve great results and to grow the clients' business," he elaborates.
Rooted In Truth
Mr Yaish strongly believes that the region has left far behind the nuances of being influenced by the West. The Middle East creativity landscape is steadily coming forth with work true to the region's own language, becoming even more confident in its own skin. He says, "People have the world in their hands, exploring it in every direction and crossing manmade physical boundaries. Yet we question, if our work is western influenced or true to the region? I can assure you our work is true to the target audience. Sometimes the target audience is broad and sometimes it is narrower. In all cases, it is important that you create work that is true to the brand and the people."
Equally important is to create work that can establish the emotional connection between the brand and the consumer, so it is clear how a reaction leads to an action. A piece of advice from Mr Yaish comes in not taking things too seriously. "We can get stuck on things and that holds us back from being more effective. This is why a kid, who just has a camera, can create a video that goes viral while a brand spends millions to produce content and then another millions to make it go 'viral'," he states.
Raring To Go
Innovation is essential in creativity too as technology has became a part of the traditional life. While the role of a creative professional has changed with the growth of technology, Mr Yaish points out that it is the idea that will always be at the center. He explains, "Ideas change the world and affect people's lives. Ideas are what make us and help us succeed. Technology is only a tool that we should use when needed to manifest an idea."
The year 2016 has been one of Impact BBDO's best years. However, success raises expectations. While the pressure is to reach the top, the real challenge is to stay there. Mr Yaish reflects, "You have much more to lose when you are at the top, even confidence, and that leads to more pressure. What do we do about it? We continue to do what we always do. We continue to get better. It is a long journey and we work harder than anyone to be leading ourselves, and the whole industry and region, to newer heights. But that is what we do."
This report was first published in the March print edition of the Arabian Marketer.