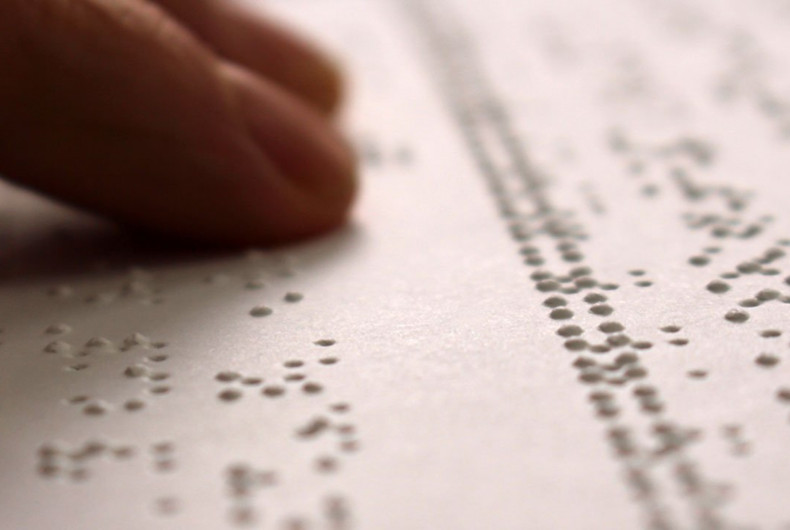 I walked the streets of London this summer for the very first time, and although there were so many things I enjoyed immensely, there was one experience that truly opened my eyes. A blind woman was using her white cane to guide herself through the busy streets. And she was not the only visually impaired I saw during that trip.
Although you may think that being surprised by this seems peculiar, having lived in the Gulf for over 10 years I cannot recall ever encountering a blind person in public. Not in a mall, not in a supermarket, let alone crossing the road independently. And I questioned why – are they hidden away due to a lack of relevant opportunity in the region? Are there too few to be seen? Or do we not cater to their needs as businesses and organizations, to help provide and encourage their independence in society?
Research confirmed the numbers of blind and visually impaired people in the region are not scarce. According to an Arab News article from 2013 by Mohammad Tawfiq Blu, secretary general of Ebsar Foundation for the rehabilitation of the visually impaired, there are over 1 million visually impaired people in Saudi Arabia with 75 percent of them registered as totally blind. According to Arab News (2012) the Saudi Arabian Government spends 'SR 1.6 Billion annually (approx. USD 426 million) for the benefit of the disabled'. Why then don't we see brands conversing with the visually impaired?
On that same trip to London, I had to buy cough syrup for my daughter, and noticed the packaging included directions for use in braille, an action that automatically empowered a blind person to independently secure his or her own safety with a basic need. If pharmaceutical brands have grasped this importance, have household brands tried to do the same? Are national organizations supporting independence alone?
While there are a few initiatives in developed countries, there is distinct lack of interest by brands in such a segment in most of the developing countries, including the Arab world. Even as the global consumer looks to brands to step up and help tackle social and environmental issues, big brands appear to believe that investing in mainstream provides better return on investment and guarantees of success.
Yet it seems abundantly apparent that in the Arab world, catering to the blind and encouraging independence is a much-needed area of development. Without it, issues around independence will perpetuate the vulnerabilities of the blind or partially sighted consumers in our societies.
Sixsmith (1986, cited in Baker, Stephens & Hill (2001) asserted that "people think of independence in terms of three dimensions: (1) the ability to care for self without assistance, (2) the capacity to make decisions without assistance, and (3) economic independence."
In the marketing context, people with disabilities can be catered to through product and service developers (Falchetti, Ponchio & Botelho, 2016). The authors also argue that providing people with disabilities, with the free will to choose, understand and purchase, is mandatory, regardless of their current physical and psychological state. Researchers have found many restrictions when it comes to consumer independence in general (Rinaldo, 2012), while it was highlighted that the power of consumer choice lay within the independence of consumers, who are able to function by themselves and without assistance and supervision of others.
Our marketing communications industry has the techniques, to answer those vulnerabilities, close the gap, and provide the blind or visually impaired consumer with all the information they need to know, about a certain service or product before and after consumption, delivering on a competitive human advantage for this group.
Ask yourself, how often you open your fridge in the morning to grab milk and check the expiry date before pouring it into your cup of coffee or bowl of cereal. Every other day, if not every day. Providing expiry dates on milk, cheese and bread in braille, would allow that same basic independent act for a blind person. Is that not what we consider the basic essence of competitive advantage for brands?
In today's technological and advanced world there is nothing called 'impossible', however, what is missing is the attention of brands to this segment. Technology can play a significant role in marketing to these individuals, much more easily and effectively. Mobile technology has advanced to a state where it can be more than merely a mobile device to individuals with disabilities, such as blindness or visual impairment.
Through the development of apps and the accessibility option on smartphones, blind and visually impaired individuals can now benefit greatly. For instance, apps are now available that can read product barcodes by scanning the barcode label and the application will read the information through voiceover function on the mobile. In London, Transport for London (TfL) is actively trialling an app called Wayfindr to help give London's blind community independence to navigate the London underground and tube alone (Evening Standard 2017).
If technology has paved the way for a vast number of opportunities, provided accessibility and enabled barriers to be broken, is it not our moral obligation as marketers to walk down what has, till now, been considered a blind alley.