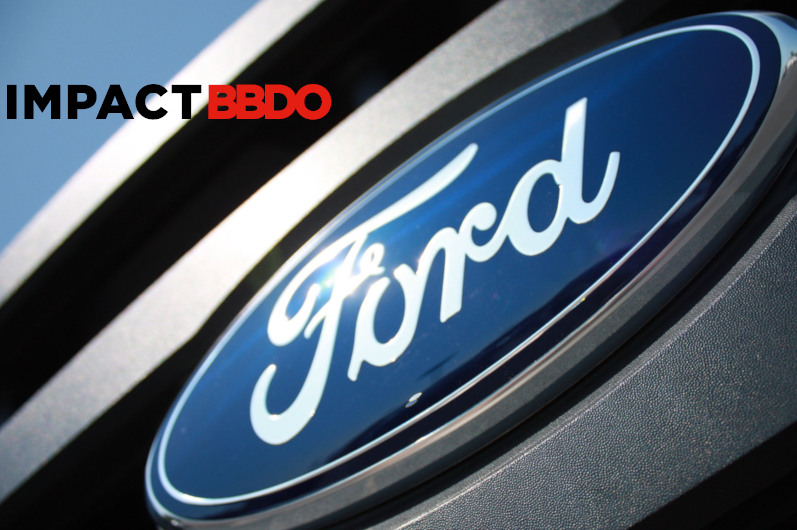 Following a global redesign of its marketing operations, Ford will move its creative mandate to Impact BBDO in the Middle East & North Africa (MENA) region. BBDO begins transitioning to its new role on November 1, 2018.
Earlier this week, Ford had concluded its highly publicized pitch process naming BBDO its lead creative agency globally. Andrew Robertson, President and CEO, BBDO Worldwide had said at the time, "Today is a big, big day. We have a wonderful new brand to help build. I could not be prouder of the hundreds of people around the world who made this happen, or more grateful to Ford for their confidence in us."
Ford officials have subsequently confirmed to Arabian Marketer that the change will manifest in the MENA region as well.
While the move ends the 75-year old arrangement between Ford and WPP agencies, WPP continues to be a key part of Ford's multi-agency team, leading activation including media planning, media buying, shopper and performance marketing, website development, customer relationship marketing as well as multicultural and Tier 2 dealer advertising.
Wieden + Kennedy is also in the mix as creative and innovation partner for specific projects.
In the redesign, Ford is also creating more than 100 new in-house global marketing positions tied to brand design, media tools, technologies and partnerships as well as digital labs and customer experience. The company is leaning more heavily into emerging tools and technologies to personalize marketing communications and offers to in-market buyers, plus even greater use of digital platforms.
"Ford already is one of the most recognized and respected brands in the world. In this pivotal moment of reinvention and transformation, we're excited to partner with world-class creative agencies to unlock the full potential of the iconic Blue Oval," said Joy Falotico, Group Vice President & Chief Marketing Officer, Ford.
Ford's re-evaluation of its global marketing and advertising strategy is part of the
company's work to improve its "overall fitness". Ford estimates moving to a more agile marketing model represents USD 150 million in annual efficiencies.
The marketing redesign comes as Ford prepares to launch a raft of new products, moving to flexible vehicle architectures and more common parts across models, cutting new product development time – from sketch to dealer showroom – and reducing costs. Ford has launched a new Enterprise Product Line Management team to meet emerging customer needs, drive top-line growth and maximize returns throughout the product portfolio – much like the company manages its industry-leading F-Series pickup and Transit van business.