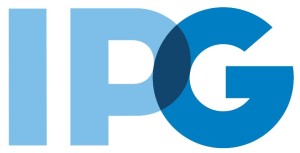 At the end of the last week, Interpublic Group (IPG) announced their strong revenue and profit increase for the third quarter of 2016.
Third quarter 2016 revenue increased 3 percent to USD 1.92 billion, compared to USD 1.87 billion in the third quarter of 2015, with an organic revenue increase of 4.3 percent compared to the prior-year period. This comprised of an organic increase of 1.8 percent in the U.S. and 8.1 percent internationally.
"The quarter reflected solid revenue and profit increases, with positive momentum from a broad range of our creative, marketing services and media offerings," said Michael I Roth, Interpublic's Chairman and CEO. "Our digital capabilities also continued to be very significant drivers of growth, which demonstrates that we remain highly relevant in today's complex media and marketing landscape. Operationally, we once again demonstrated the ability to manage expenses effectively, a key priority for us. Going forward, the overall tone of business remains solid and, in light of the strength of our offerings and our organic revenue performance through nine months, we believe it's appropriate to raise our full-year organic growth target to a range of 4 to 5 percent. We also feel that we remain well-positioned to achieve 2016 operating margin expansion of 50 basis points or more. Combined with the strength of our balance sheet and our proven commitment to robust capital return programs, which have been a source of significant value creation, this will allow us to further enhance shareholder value."
"In terms of geography, we grew organically in every world region with the exception of Asia-Pacific," commented Mr Roth on region wise growth.
The Company has upgraded full-year organic revenue growth target range to 4-5 percent and affirms it is on track to deliver operating margin increase of 50 basis points or more for the full-year.