J. Walter Thompson, FP7/MENA and Starcom Middle East stole the show at the Effie MENA Awards 2016. In addition to winning the hallmark honors of the evening, the agencies also won the maximum number of awards in different categories.
J. Walter Thompson was honored with the Grand Prix for its popular 'The Good Note' campaign. The campaign created by its Beirut agency for Bou Khalil Supermarche aimed to bring back the trust of the Lebanese in helping the young children begging on streets. While the Lebanese note could buy anything, they introduced a new note that can only buy good things.
The agency won two Golds in the 'Media Idea' and 'Social Good – Corporate Brands' categories for 'The Good Note' campaign. It also bagged Golds for Vodafone Egypt's 'Fans Come First' by J. Walter Thompson Cairo, Jarir Bookstore's 'Newsworthy Books' & STC's 'First Branded Online Entertainment Hub' by J. Walter Thompson KSA and Boubyan Bank's 'Towards Perfection' by J. Walter Thompson Kuwait.
"I feel humbled. The team has made a fantastic effort and it is awards such as these that keep us ticking everyday. It is an amazing and rewarding feeling", said Ramsey Naja, Chief Creative Officer at J. Walter Thompson MEA.
Effie MENA 2016 also honored the most effective agencies, marketers and brands with the aim of applauding excellence in marketing effectiveness and to promote best marketing practices in the Middle East.
Tarek El Kady, Senior Marketing Director at McDonald's MEA was named Marketer of the Year.
The 'Most Effective Media Office of the Year' was awarded to Starcom Dubai. The Starcom team led by Chairman of Publicis Media, Alex Saber, was present on stage to accept the award. Speaking to Arabian Marketer, Mr Saber said, "I am thrilled to be part of such a talented family that keeps raising the bar for the region's creative output year after year. The Effie's measure what matters most to clients and that's effectiveness and results, and this award is yet another reflection of the hard work our talent continues to put in. I really couldn't be more proud of the work we are doing for our clients across the region."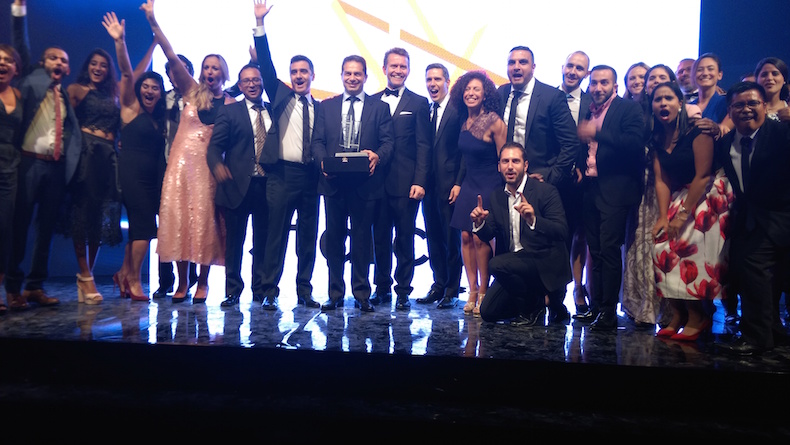 Starcom Dubai won a Gold along with Leo Burnett Dubai in the 'Entertainment & Sports' category for 'du telecom's du Tuesday' campaign. On the other hand, Publicis Middle East Dubai won two Golds for Nescafe's 'Why say no' and Maggi's 'Every woman is a change of force' along with MEC MENA.
FP7/MENA won the 'Most Effective Network of the Year' with its Dubai office winning the 'Most Effective Agency of the Year' award. "The Effie MENA has got tougher and better every year. We knew we had very good entries, but it wasn't an easy ride. I feel humbled, delighted and thankful to the trust we have had from all our clients. It has been a lot of hard work from our entire team for the past year. I think it is the best award we can get, because it is advertising with effectiveness. You cannot get any better than this," said Sasan Saeidi, Managing Director at FP7/UAE.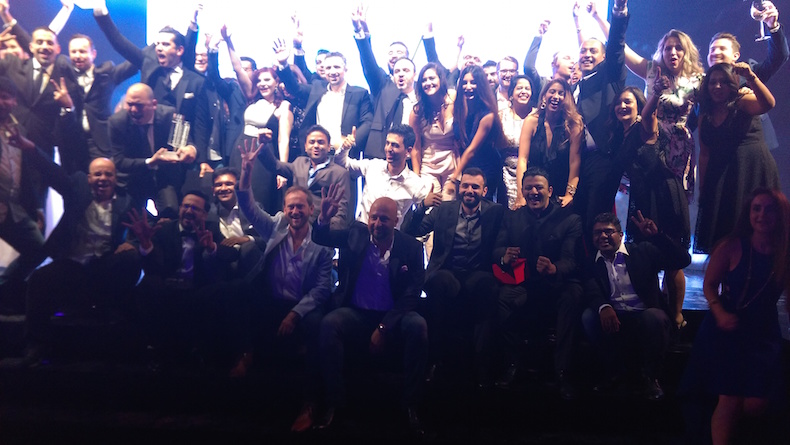 The agency won eight Golds with FP7/DXB winning three Golds for 'Fanta's Mastering Play in the Middle East' along with UM MENA, 'Coca-Cola's Finding Light in the Dark' along with Memac Ogilvy & Mather Dubai and 'Puck's Here's to Mums'.
"The journey towards being known for effectiveness as an agency network really began in 2012. Our intent was to focus on creating work that works. We are happy to increase our wins and improve our performance year on year. This time our region shone across the board after a year of conscious, sustained efforts. Not only for Effies. But on creating effective work consistently. We have out-cared and outworked our own selves and it feels pretty priceless," added Tahaab Rais, Regional Head of Strategic Planning (MENA) at FP7.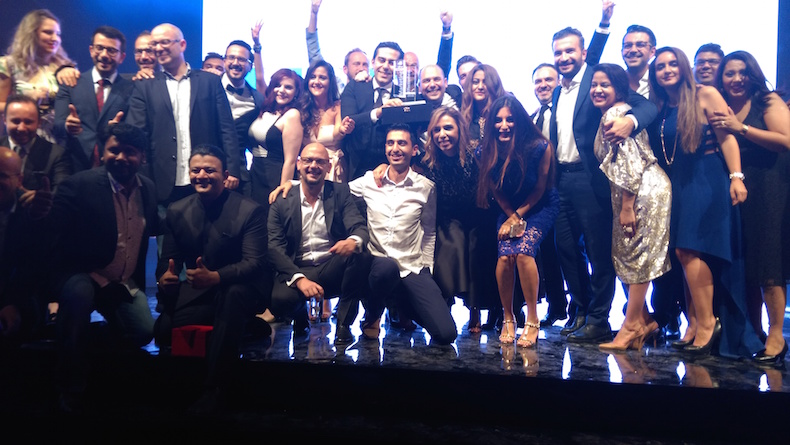 FP7/CAI won four Golds for Labanita's 'They are Just Cows' along with Initiative Media Cairo, Baheya Cancer Hospital's 'The Sweet Donation' and Orange's 'It Belongs Online'.
Its Casablanca office won a Gold for Coca-Cola's 'The Mama Cooking Show' along with UM MENA.