Twitter's Co-Founder and CEO Jack Dorsey's Eid wishes on Twitter garnered high levels of engagement with his tweet becoming the 6th most Retweeted Tweet of all time.
The tweet, that was tweeted in Arabic included the #EidAlAdha hashtag in Arabic, which unlocked a special emoji of the Kaaba that Twitter launched on the 31st of August.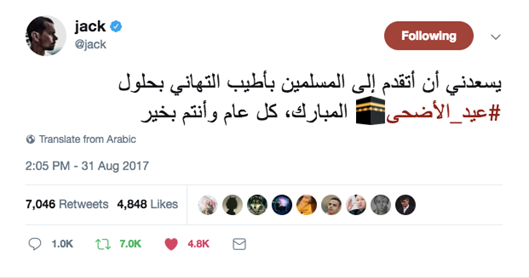 Mr Dorsey's Eid Tweet garnered global attention from people who responded to the CEO with appreciation.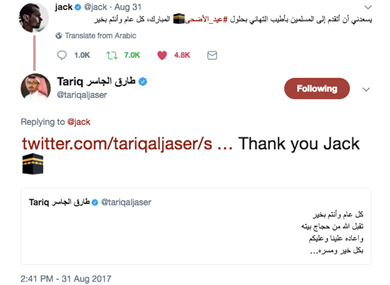 The CEO's first-ever Arabic Tweet was in June 2016, when he wished Muslims around the world a Ramadan Mubarak, making it his second most Retweeted Tweet of all time.