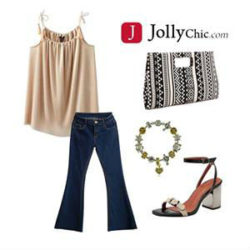 Jollychic, a multi-category ecommerce platform in the Middle East, is a strategic partner of the first Chinese Film Week in Dubai. Jollychic manifests its business philosophy through its understanding of film arts.
"We are absolutely delighted to be part of the first Chinese Film Week in Dubai as film resonates with our business in many aspects. The resonance is not just in the irreplaceable role which film plays in lifestyle change and communication, but in the way of self-discovery to be a better self," said Mohammad Jabri, Vice President Marketing, Jollychic Middle East.
The company is banking on the insight that films play an important role in reflecting and forming style and trends.
Commenting on the company's plans for 2018, Mr Jabri said Jollychic will invest more in enhancing the overall customer experience. "With an increasing number of UAE customers shopping online, we put more effort to broaden our product range to meet different needs," he commented.
As a filmgoer himself, Jollychic Founder and CEO Aaron Li added, "Film is an artistic language without borders, transmitting the message about love, beauty, devotion and all other values that make human being as human being. By being a strategic partner of this event, Jollychic enriches our service dimension and we will better achieve our mission of bringing a quality and stylish life to our customer."
Some of Jollychic's customers will get the opportunity to attend the opening night red carpet premier and movie tickets for the entire film week for free. "We hope the complimentary gift could bring our customers more colors and joy of life and enrich their journey of self-discovery," Mr Jabri said.