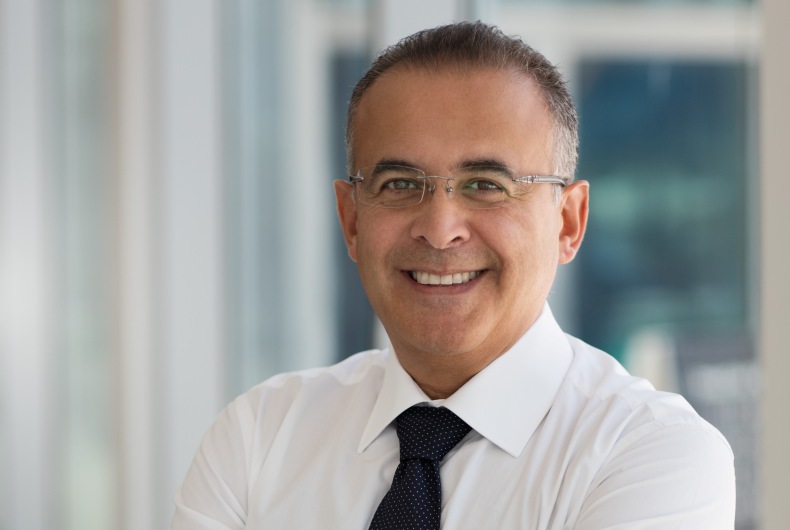 As the two-year period of Asad Rehman, the debut Chair of the Marketing Society Middle East Chapter, completes, the baton is now handed over to Tetra Pak's vice president of communications for Europe, Central Asia, Middle East & Africa, Khaled Ismail.
Touted as one of the most active Marketing Society Chapters globally, under Mr Rehman's guidance, the Middle East Chapter as grown into a strong 150-member plus, making
it the Society's number one market outside the UK. This also means that Mr Ismail inherits a massive responsibility in growing the Society further in the region.
Mr Ismail, who has so far been the vice chair of the Society, will work alongside the board based in Dubai helping drive the Society's purpose to inspire bolder marketing leadership in the local business community and its 'brave' agenda which challenges its members to think differently, push boundaries, tackle taboos and have uncomfortable conversations about the things that really matter.
"I am thrilled to take on the role of Chair. Asad will be a hard act to follow, but I'm looking forward to working with our talented team of marketing leaders who make up the board. I know together we can achieve great things – I can't wait to get started," Mr Ismail had quoted in a press statement.
In this interview with Arabian Marketer, Mr Ismail speaks more on the new role and what can be expected of him and the Society in his stint ahead. Edited Excerpts:
You have worked closely with Mr Rehman to drive thought leadership for some of the industry's most important issues. What is your vision for the next phase of initiatives that we will see in Marketing Society Dubai chapter?
What we have achieved in the past two years, under Asad's leadership, has formed a strong foundation for The Marketing Society in the Middle East. My vision going forward is to focus on providing more value for our members and growing our diverse membership. The Society will also be launching exciting initiatives including a professional development and Awards program, as well as expanding our events agenda and corporate membership schemes.
How do you plan to lead and further advance Marketing Society's broader agenda in the region?
I am looking to advance our agenda via a three-pillar strategy for the Marketing Society. First, in this is membership. Growing the membership number and ensuring the quality and seniority of our members remains high is top on the agenda, Second is to ensure that we bring value to our members through a calendar of relevant and inspirational events and development programs, that inspire bolder and braver marketing leadership.
Eventually, it is about inspiration, Driving our 'brave' and 'inspiration' agenda by tackling taboos, having uncomfortable conversations and pushing boundaries is critical.
Digital technology has been driving marketing over the past few years. As we head towards what some call a 'digital industrial revolution', what advice do you have for CMOs?
I like to think of this so called 'digital industrial revolution' is 'business as usual'. If we look at this changing environment as part of our everyday life, we will be able to focus on how to take advantage of it and build on it vs. positioning it as troublesome and annoying change which we will waste time analyzing and over analyzing.
CMOs should have an open mind and review their own job description to ensure they remain relevant in light of this digital revolution, otherwise someone else will do it for them. My advice: learn to code – go back to school if you have to, be a sponge, learn and go 'under the hood' of analytics and algorithms.
In this world of data abundance, marketers must ask themselves whether they are asking the right questions. While there is plenty of information around us now, my view is quality eats quantity for breakfast.
And, if you are a senior marketer with around 15 years' experience or if you are heading the marketing department of your organization and you want to be inspired and meet like-minded people in a fun and casual environment, I invite you to join us.