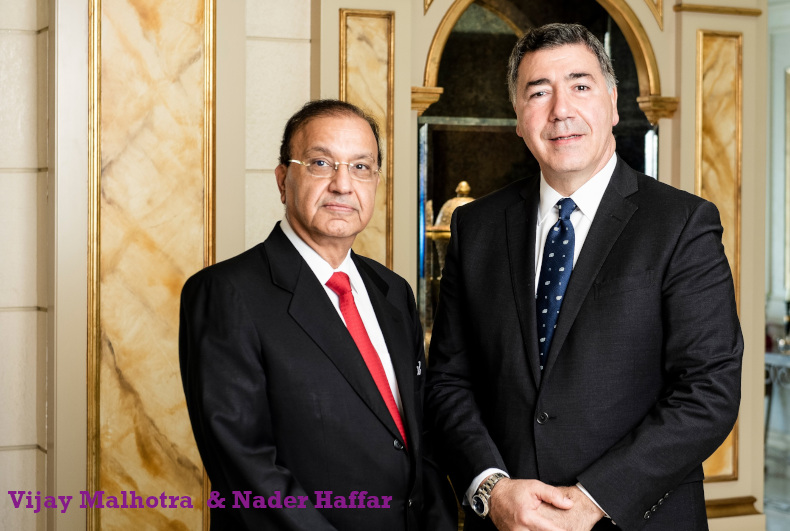 KPMG Lower Gulf has appointed Nader Haffar as CEO of the firm in the UAE and Oman with effect from October 1 2018. Vijay Malhotra who has led the growth of the firm across the UAE and Oman over many decades, will continue in the role of Chairman.
Mr Malhotra who has served as both Chairman and CEO of the firm in the past, personally played an active role in the selection of the CEO, following the firm's decision to create two distinct roles back in 2017, to accelerate the firm's ambitious growth strategy.
Both Mr Malhotra and Mr Haffar will work towards strengthening the firm's three-fold approach that focuses on developing people, solutions and technology to meet the needs of KPMG's expanding client base across the UAE and Oman.
"Our business has recorded strong double digit growth in recent years and we expect this pace of growth to continue over the next 3-5 years. To support this future growth, we now consider it prudent to expand our senior leadership team and Nader's appointment as CEO is an important element of our strategy," Mr Malhotra commented.
Mr Haffar has most recently served as head of the firm's management consultancy practice and has overseen considerable growth in that part of the firm's business. His focus now will be to work closely with the chairman and the firm's 110-strong team of partners and directors to deliver innovative technology-based solutions to clients, while building and diversifying the firm's expertise in the Lower Gulf.
Bringing more than 25 years of experience in management consulting, Mr Haffar has worked across a variety of industries in both the private and public sector, with a strong focus on government transformation programs and energy and natural resources. He has also worked across various geographies, having spent many years in the US and Saudi Arabia.
"KPMG is focused on developing a stronger team of knowledge leaders who are committed to growing the business in the region and providing clients with insightful and timely solutions to meet evolving market needs. Corporate governance, risk management and digital transformation are fundamental to this plan. I am delighted to welcome Nader in his new leadership role, to help us accelerate our growth strategy. Nader brings immense experience in strategy development and implementation to the table in both the public and private sector and will be a critical addition to KPMG's leadership team," Mr Malhotra added.
The firm continues to expand by hiring exceptional talent and KPMG now employs over 1,200 across the UAE and Oman. This strategy has helped the firm achieve strong growth, which it says is a direct reflection of the growth of the economy here.
"KPMG has established decades of expertise and trust in the region with a dynamic team of people across its audit, advisory and tax functions who are focused on delivering the best-in-class service to our clients. As a firm, we are constantly transforming ourselves and looking for new ways to adapt to evolving market needs. We continue to invest in the best technology and also in hiring and training the best talent to support our clients' needs," Mr Haffar commented.