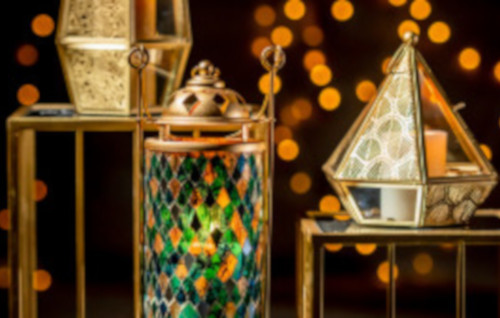 To celebrate the spirit of Ramadan, Landmark Group's loyalty program, Shukran, is launching a special 'Shukran Ramadan' initiative with Dubai Cares in the UAE and other charity organizations in Saudi Arabia, Oman, Bahrain, Egypt, Jordan and Lebanon. Over 10 million members across the region will have the opportunity to donate Shukran points earned from their purchases in support of good causes and bring a difference to the lives of those in need.
In the UAE, the Landmark Group continues its partnership with Dubai Cares this Ramadan again to raise funds across its brands' stores in support of the charity's girls' education programs. Customers in the UAE will have the option to donate AED 5 or Shukran points earned from their purchases to Dubai Cares, during the holy month.
Shukran rewards customers as they shop across a range of Landmark Group and other partner brands. With the Shukran Ramadan initiative, loyalty members making purchases at Landmark Group brand stores including Centrepoint, Home Centre, Max, Babyshop, Lifestyle, Shoemart, Splash and Shoexpress among others, will get the chance to donate their Shukran points towards a good cause.
As a part of this month-long campaign, Landmark has also partnered with charitable organizations across the GCC enabling customers to offer their points collected from purchases at any of the participating outlets towards a range of causes including girls' right to education, children with disabilities, humanitarian work, family welfare and research, awareness and cure for Breast Cancer.
Commenting on the initiative, Rahul Jagtiani, Group Director – Digital, Landmark Group said, "The Shukran Ramadan initiative has been designed keeping our customers at heart, and during this holy month of giving, we wanted to enable the easiest and most convenient way for millions of our customers to donate to a charitable cause. Our customers' support has been integral to the success of Shukran and we feel this initiative is another way to recognize their loyalty and join hands for the larger good. Shukran Ramadan is our testament to the Landmark Group's philosophy of giving back to the community and empowering them to make a positive change. We are very thankful to Dubai Cares and our other partners for joining hands with us to make this drive truly impactful."
"We are very proud of this collaboration with our longstanding partner, Landmark Group, during the holy month of Ramadan. Equity is a prominent theme in all of Dubai Cares' education programs and through this partnership, we hope to continue to build on our success in securing equal access to education for boys and girls and being true advocates of female empowerment across the globe. We are also grateful for Landmark Group's efforts to engage their customers through this impactful and engaging Ramadan campaign, which will certainly help us give girls hope as well as a new and solid foundation through education," added Abdulla Ahmed Al Shehhi, Chief Operating Officer at Dubai Cares.
In Saudi Arabia, Shukran has partnered with ENSAN, in Bahrain with the Royal Charity Organization, with Oman Down Syndrome Association and Association of Early Intervention for Children with Disability in Oman, Baheya in Egypt, Tkiyet Um Ali in Jordan and with The Social Welfare Institutions (Dar AL Aytam Al Islamiya) in Lebanon.
Building on the group's "commitment to empowering its community and society at large", the aim of the campaign is to inspire and engage over 10 million loyal customers and raise awareness about pressing social issues. The Shukran points donated by every customer in each store during the month of Ramadan will be collected internally on the system to record each transaction and the corresponding Shukran points collected, to ensure complete transparency. Upon completion of the initiative, an amount equivalent to the Shukran points collected will be donated to the respective charity organizations in each country.