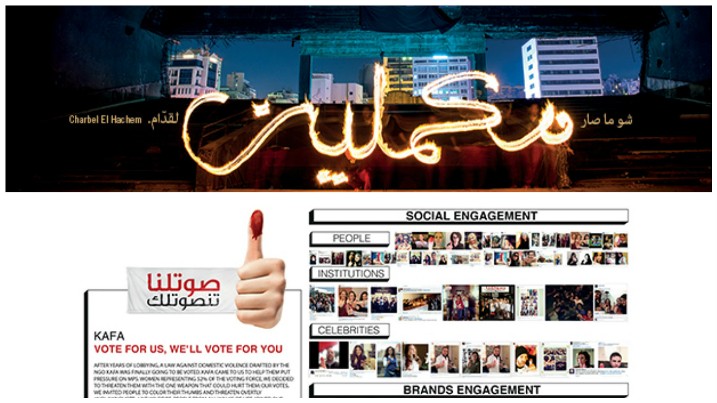 After having considerable wins at Dubai Lynx International Festival of Creativity this year, Leo Burnett Beirut (Lebanon) campaigns continued their winning streak at the 2015 Facebook Awards. These wins are special more so given the focus that Facebook Awards place on creative work that drives business results. Following a jury process including global jurors, two pieces of work from Leo Burnett have won Awards for the MENA region.
Leo Burnett's 'Vote For Us, We'll Vote For You' campaign for KAFA won a Gold in the category 'New Frontier', along with winning a Silver in 'Facebook For Good' category.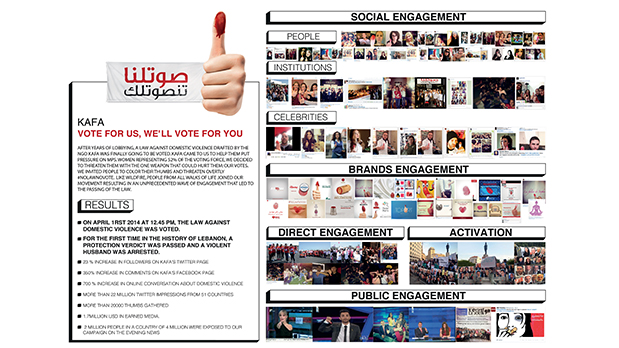 Leo Burnett Beirut's work for Johnnie Walker 'Keep the Flame Alive' also won a a Silver in the 'New Frontier' category.
In addition to these metals, there are also two shortlists for the agency including 'Lebanon4Sale' campaign for Sakker el Dekkene, that was shortlisted in the New Frontier category again.
It should be noted that Facebook awarded only five wins, including shortlists in this category, of which four have been awarded to Leo Burnett Beirut.
Out of the five categories of the 2015 Facebook Awards, no MENA agency won any awards in Craft and Social Technology categories.
This year, which is also the fourth edition of the Facebook Awards, witnessed a 49 per cent increase in the total number of submissions. Amongst the entries, 70 per cent of the work were video based.
In a conversation with The Arabian Marketer, Facebook's Chief Creative Officer Mark D'Arcy said that this year was Lebanon's year. "The jury adored the 'Keep The Flame Alive' work from Johhnie Walker. The campaign stood out for the way it started and saw a transfer of ownership and the way the people engaged with it. I was really excited with the overall work this year, and specifically the work that came from Lebanon."
Watch this space for an exclusive, in-depth interview with Mark D'Arcy on the overall awards initiative and what will keep Facebook busy at Cannes Lions International Festival of Creativity this year.