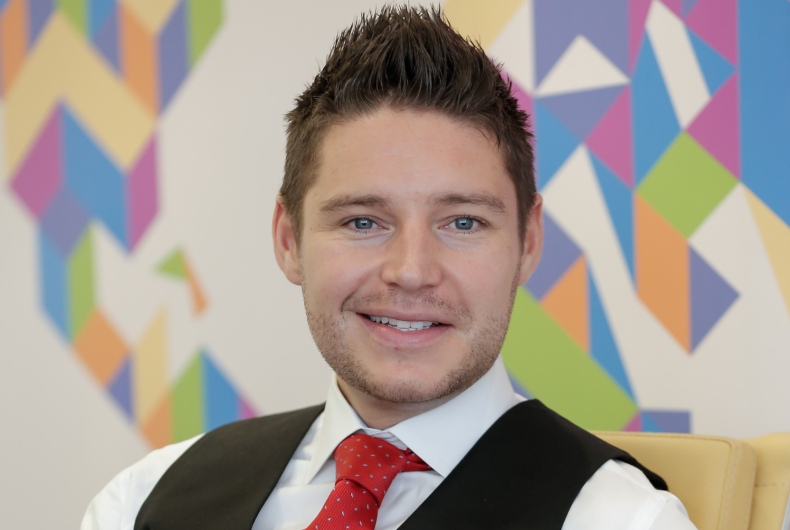 "I raised money from proof of concept," recalls Simon Hudson, Chairman & CEO of Brndstr, a Dubai-based startup. Brndstr's success story is different from its peer. Mr Hudson invested nearly AED 200,000 into a concept and raised money on the back of that, instead of taking the incubator route. He was also very clear on the kind of money he wanted in his business. "I had met with around 35 investors but I took time because I wanted a particular kind of investor. My last two attempts at entrepreneurship had failed but I learnt from those mistakes. As they say, third time lucky," he quips.
The Humble Beginning
Going back a few years, brands faced challenges to directly run quirky, creative campaigns on social platforms. Brndstr was born after Mr Hudson faced the same problem. "I was working for Groupon. My job was to manage all the deals on social platforms. The task at hand was to integrate these deals on Facebook. The entire process would take six months, costing thousands of dirhams."
In 2012, Mr Hudson put a business plan together and went to the market, raising an initial funding of USD 600,000. He then set up the company in July 2013. Brndstr helps marketers and agencies build campaigns on social channels. "We enable brands to integrate their current platforms directly into social channels. Rather than asking a person to visit a website, download an app to unlock an offer, the user simply hits retweet," he explains.
'Brndstr' is an urban word for brand ambassador. When a brand puts a social media campaign, offering users a 15 percent discount on retweeting, its content is shared with other people's networks as well. This unlocks deals and creates a viral organic reach. "The message from the user is 10 times more powerful than from any brand. That is the concept of Brndstr. We have raised USD 2 million to date. We are helping over 65 brands build campaigns and integrate social channels into their existing businesses. One of the recent big associations for us was integrating Twitter into Emirates NBD. Users can check their bank balance, get mini statements directly, triggering actions directly as a direct message from Twitter without having to leave the application," informs Mr Hudson.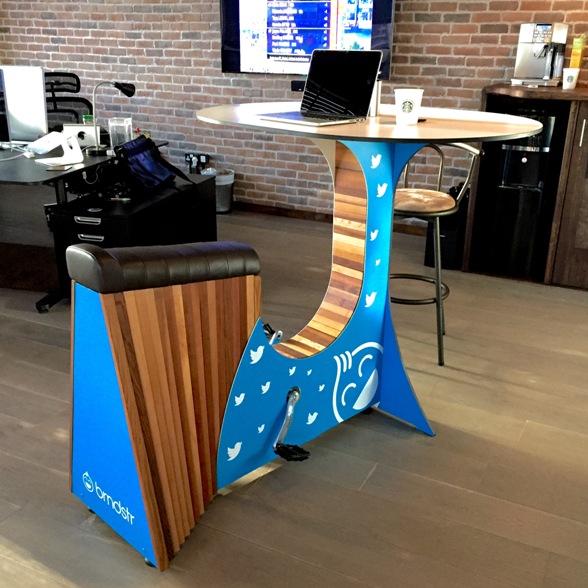 An Aggressive 2016
The startup is busy on creating an aggressive growth graph for 2016. High on the agenda is the launch of a B2C (business to consumer) platform and going to market in the third quarter for a Series-A funding, aiming to raise USD 5 million. "We are very excited about our B2C platform. We have been working on it for 18 months now, and we will launch it in the next quarter," Mr Hudson divulges.
Brandstr is also looking to partner with brands as a creative tech agency that brings specialized focus on the automated robot space. "Many of our campaigns are built using motor respondents and robots," he says, adding, "The focus is to build intelligent solutions for brands and partner with two to three big companies on an agency level. We just opened up VR (virtual reality) and AI (artificial intelligence) team within the company to focus on Oculus Rift and similar technologies. We are building these capabilities so that we can help brands leverage them when the time comes."
Moving into the automated space also requires hiring people equipped with the right expertise. The startup holds hackathons to test talent and is at present also toying with hosting a 'Slackathon' in the region to help engineers build technologies on Slack.
Advice To Startups
From his own experiences, Mr Hudson has three simple advices to fellow entrepreneurs. The first is to develop proof of concept. "A company will learn more about itself and the idea before getting someone else on the board. As startups, we need to spend time on our own to develop an idea to the point that we have something to show to someone," he says.
Once the money is raised and the company is setup, seeking advice is important. He says, "I was lucky to bring three people on board since day one. We must surround ourselves with expert advice. A startup should know that it is not on its own –– there are people who want to help."
Finally, confidence is important. "Rejections will come by faster than acceptance but there will be people who will believe in you and give you a chance. When they give you a chance, don't fail them. Deliver on the promise and build market credibility. Dubai is a small market and most of our business comes from recommendations. First impressions always count," he concludes.