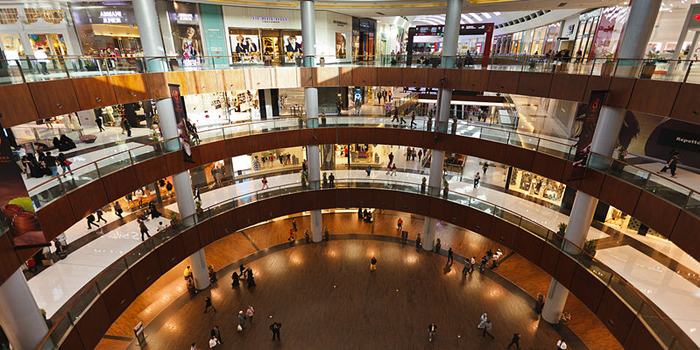 If MENA is one of the top luxury markets in the world, Middle East romances luxury to the tunes of USD 6 billion to USD 10 billion annually. Tourists, expats and brand-conscious locals have beaten economic slowdown and political turmoil to ensure that the growth story of the luxury sector, both of luxury brands and luxury cars, remains unfazed.
"Transnational citizens are playing a crucial role in the boom in luxury sector. These citizens with five passports are globe trotters are setting a fascinating trend that converges luxury, wealth and risk," said David Freidman, President and Co-Founder, WealthX at the Arab Luxury World conference held in Dubai.
As luxury brands compete to win consumers, all eyes are on the Chinese consumers. Isabelle Harvie-Watt, CEO and Country Manager, Havas Media Group – Italy observed, adding, "We are dependent on the Chinese consumers. Business moves where they move. Japan has been a big winners as number of Chinese consumers shopping in Japan has risen sharply." Chinese consumers represent the top and fastest growing nationality for luxury, spending abroad more than three times what they spend locally.
The luxury car sector in Middle East too is booming. According to Juergen Schmitz, Managing Director, Infiniti, Middle East, "Autonumbers are driving the mega trend in automobile world. In some areas, the Middle East market responds more maturely than other markets."
With social media plays a crucial role in keeping consumers informed on just anything, brands are trying to drive home the message more effectively by customizing their campaigns according to the region they operate in. Mr Schmitz said, "For the Saudi Arabia market, we chose not to use our global campaigns. Instead we re-launched our cars in the market and made a whole new campaign where in Saudi families who bought are cars explained what our cars are all about and it worked fantastically for us."
As people from across the world come to the Middle East shopping paradise, there is a healthy cultural and fashion exchange taking place between countries. Lindsay Miller, Managing Director, Dubai Design District said, "I have seen people buying abayas (the Arabic Hijab) in other markets. This indicates how international brands are not just coming here but also that this region's fashion is spilling internationally."
Speaking about the UAE market that is home to countless luxury brands, Mohammaed Abulmagied Seddiqi, VP of Sales and Retail, Ahmed Seddiqi and Sons says, "The best way to stand out in the competitive marketplace is to build a relationship of trust with your consumers. We are leading because of this and also because we give great importance to having a one to one relationship with our consumers."
Ms. Harvie-Watt added in an era of digitally empowered consumers, "luxury brands must understand that they have must use data and technology to really know what their consumers want. Be butlers, not stalkers."